This is a non-profit event that will celebrate Juneteenth and Black history through community outreach and professional wrestling
About this event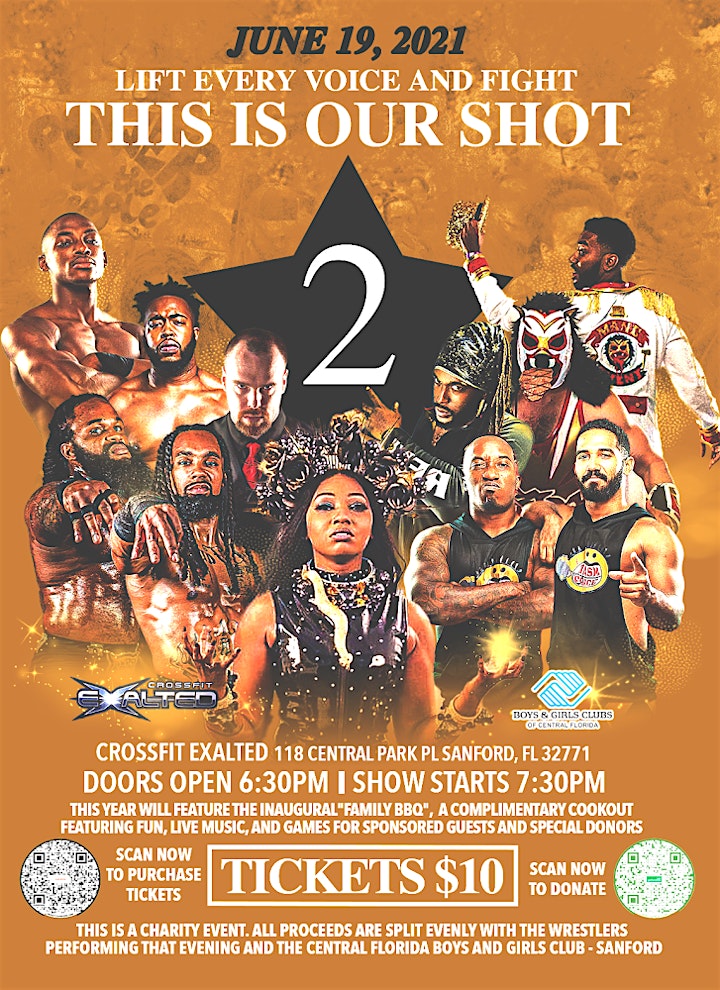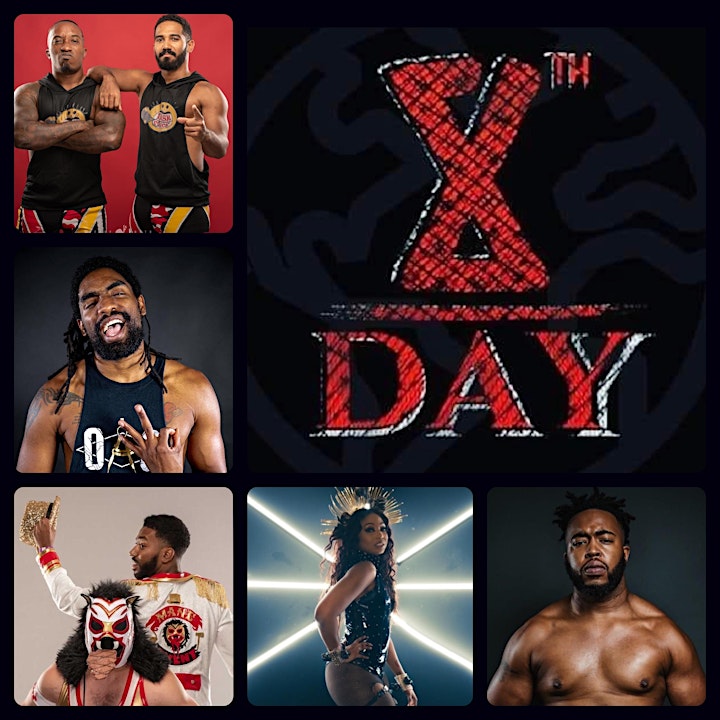 50% of all proceeds go to the wrestlers and 50 % will go to a local charity. This year's charity is the Central Florida Boys and Girls Club - Sanford.
This year will feature the inaugural "Family BBQ", which is a complimentary cookout featuring fun, live music, and games for special guests and VIP donors***. Our VIPs will also enjoy 30 min early access to shop merchandise and meet and greet the performers on the wrestling show, as well as reserved ringside seating to enjoy the show.
***VIP sales end June 15th
Scheduled to appear:
"Infinite" Timmy Retton, Saieve al Sabah, "The Queen Incarnate" Sahara 7, Mane Event, Troy Hollywood, Task Force ... and many more!!