Lift Every Voice: 250 Years of African American Poetry
Launch event for Lift Every Voice, a nationwide celebration of the 250-year-long African American poetic tradition
About this event
Library of America, in partnership with the Schomburg Center for Research in Black Culture, presents the launch of Lift Every Voice, a nationwide celebration of the 250-year-long African American poetic tradition. The celebration is anchored by the publication of the anthology, African American Poetry: 250 Years of Struggle and Song, edited by poet and Schomburg Center Director Kevin Young.
The evening will feature poets Nikky Finney (Love Child's Hotbed of Occasional Poetry), Sonia Sanchez (Shake Loose My Skin: New and Selected Poems), pulitzer prize winning poets Jericho Brown (The Tradition) and Tyehimba Jess (Olio ) and many more.
PARTICIPANTS as of 9/1/2020
Jericho Brown, DéLana R.A. Dameron, Toi Derricotte, Nikky Finney, Joanne V. Gabbin, Patricia Spears Jones, Tyehimba Jess, Jessica Care Moore, Sonia Sanchez, Danez Smith, Afaa Michael Weaver, Kamasi Washington, and Kevin Young.
GET THE BOOK | Readers everywhere who wish to pre-order copies of African American Poetry: 250 Years of Struggle and Song can do so at The Schomburg Shop. Orders will ship on September 21. All proceeds benefit The Schomburg Center for Research in Black Culture.
This event will be streamed on Livestream.com/schomburgcenter
PARTNERS
Library of America (LOA) is a nonprofit organization that champions the nation's cultural heritage by publishing America's greatest writing in authoritative new editions and providing resources and public programming enabling people to explore this rich, living legacy.
PRESS  Please send all press inquiries (photo, video, interviews, audio-recording, etc) at least 24-hours before the day of the program to Christina Santi at christinasanti@nypl.org.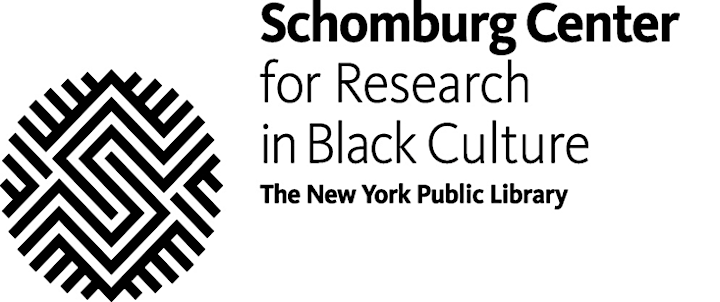 PUBLIC NOTICE AND DISCLAIMER
This Program uses a third-party website link. By clicking on the third-party website link, you will leave NYPL's website and enter a website not operated by NYPL. We encourage you to review the privacy policies of every third-party website or service that you visit or use, including those third parties with whom you interact with through our Library services. For more information about these third-party links, please see the section of NYPL's Privacy Policy describing "Third-Party Library Services Providers" at https://www.nypl.org/help/about-nypl/legal-notices/privacy-policy.
During this Program, you will be using third-party platforms for the purpose of communication. This service may collect some personally identifying information about you, such as name, username, email address, & password. This service will treat the information it collects about you pursuant to its own privacy policy.
Organizer of Lift Every Voice: 250 Years of African American Poetry
Founded in 1925 and named a National Historic Landmark in 2017, the Schomburg Center for Research in Black Culture is one of the world's leading cultural institutions devoted to the research, preservation, and exhibition of materials focused on African American, African Diaspora, and African experiences. From the original 10,000 items provided by Arturo Alfonso Schomburg to the over 10 million items in the collection today, the Schomburg Center features diverse progamming and lifelong education and exploration that illuminate the richness of global black history, arts and culture.
Subscribe to our e-newsletter
Visit: schomburgcenter.org/calendar
Please read our Privacy Policy