Description
At our first annual L.I.F.T. Conference in November 2016, 80 women discovered the secret to finishing your 2016 strong and transforming your life and business in 2017. At this second annual event, we will take it a step further.
We have 2 power packed days scheduled on October 14 (3pm - 10pm) and October 15 (9am - 3pm) at the Bushkill Inn & Conference Center in the Poconos (Bushkill, PA).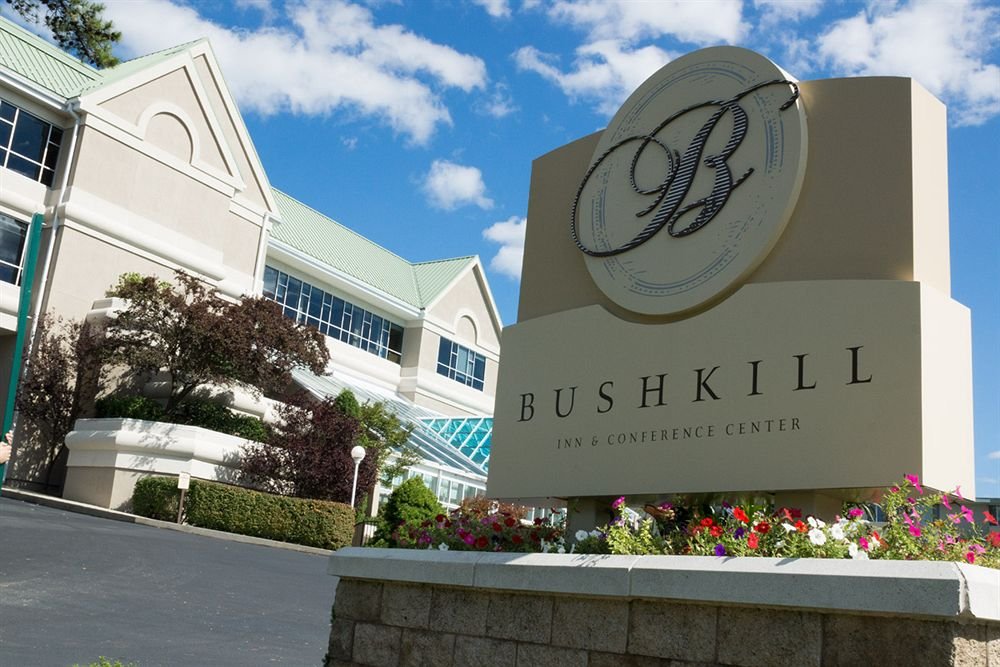 Why L.I.F.T.?
Lift is THE premier conference that promotes God as the foundation and focuses on helping faith-based LADIES in business and ministry LIFT each other up and be INTENTIONAL about FINISHING STRONG what they have started strong and TRANSFORMING their life and business.

Here's what you can expect:
Praise & Worship to begin each day (confirming our foundation in God)

Speakers who are dominating in their field of expertise, ready to pour into you

2 Days of Power Packed Information you can implement in your business and ministry right away
We will cover:

Branding
Marketing (helps get you known)
Sales (helps get you paid)
Sistership & Collaborations
Building Multiple Streams of Income
Non-Profit Success
Dressing for Success
And More (come back for additional topics)
You will want to attend this event if:
You are a female entrepreneur who is looking to expand your business or ministry
You want to start a business but need guidance on where and how to start
You know your passion, but need to figure out how to make it profitable.
You want to network with other like-minded women ready to expand
You need that extra push to set you on the path to win in life and business
You are ready to become the CEO of your company
You are ready to walk into your unique greatness
Who shouldn't attend:
Those who are satisfied wth the same motivational events with no tools and strategies or clear instructions
Those who are not interested in obtaining a clear concise mental picture of their brand concept and idea
Those who are not ready to activate their next prosperous position that God has designed for them
HOSTS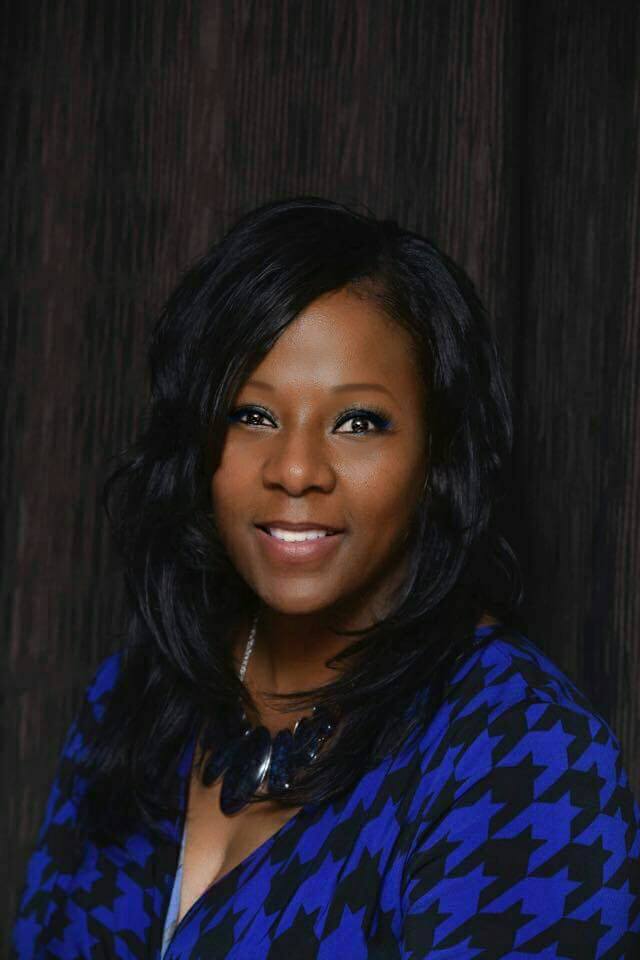 Kim Jones is a professional motivational speaker and certified personal life coach who has an extensive background in the area of corporate training, coaching and development. Working in the capacity of a trainer and coach has evolved her into a skilled facilitator with the ability to connect with and inspire any audience. Her teaching and facilitating style propels people to take action for optimal success. She interacts with her audience and allows them to break down the barriers. Kim's solid motivation and facilitating background have made her a trusted go to source for professional and personal development guidance with all her clients. Kim has an interactive style that allows her audience to participate in each of her sessions. Kim inspires men/women to stand up and step into their destiny.
Kim fosters a deep concern and passion for her people and shows true commitment to their success. Kim has the ability to transform individuals with her effective leadership skills. Kim's ability to interject solid techniques and interactive humor will leave the audience anxious to apply her effective approaches to their lives.
Kim helps to foster women to build their self-esteem and confidence to create the amazing life they always wanted but did not know how to do by moving outside of their normal expectations and mindsets to step into their personal potential by implementing ideas, getting rid of fear and taking action.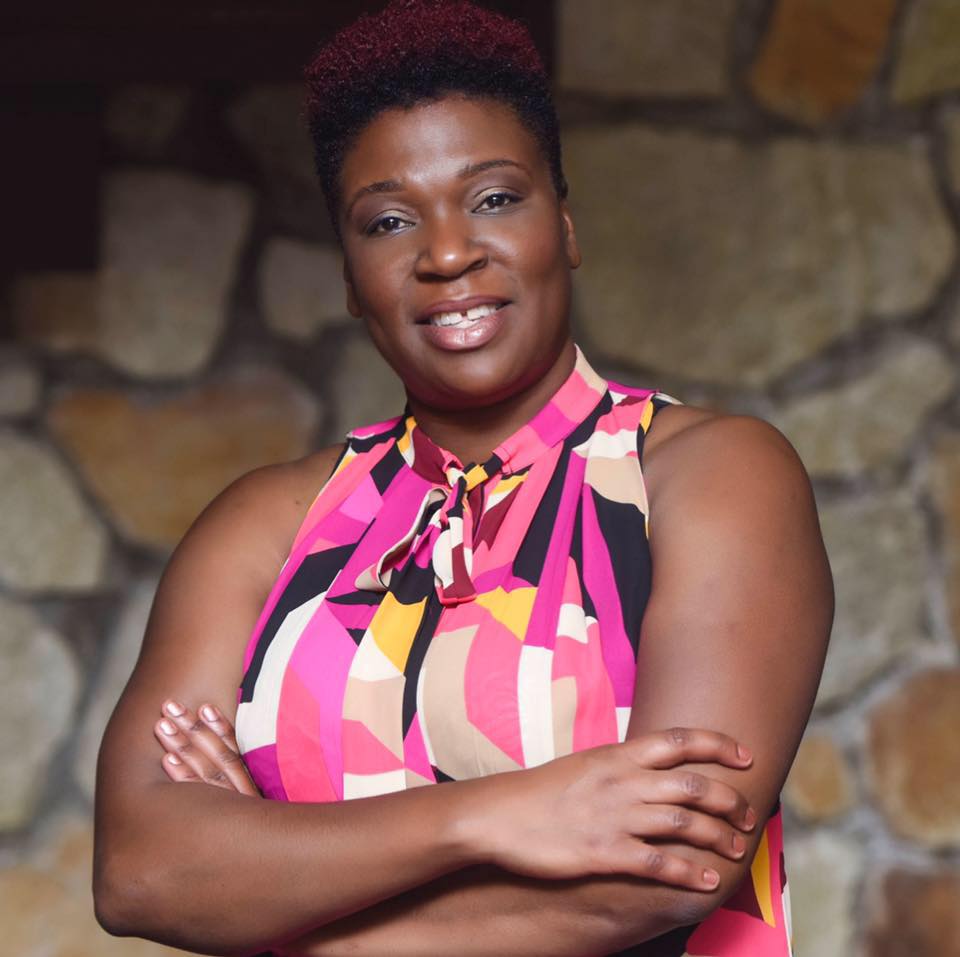 Ranelli Williams is passionate about helping individuals overcome their fears and activate their faith to walk in their purpose. She is a Certified Public Accountant, best-selling author, speaker, entrepreneur, and Legacy Building Catalyst, working with faith-based entrepreneurs and couples to master their money and work towards building a strong financial legacy. As author of the book, Releasing the Fear and Walking in Faith, she brings to life the blessings, miracles, and life changing manifestations that occur in peoples' lives when they fully put their trust in God. She is also a contributing author in the books The Wife Factor: Becoming an Integral Piece of the Marriage Puzzle, and the bestseller, Rock Bottom is a Beautiful Place: Living Your Calling. In addition, Ranelli is Co-Founder with her husband, Eric Williams of ERJ Services, LLC, a tax and accounting solutions business. They provide tax services to individuals, small businesses, and non-profits as well bookkeeping, accounting, and review services to small businesses and non-profits, including churches.
Ranelli graduated from Borough of Manhattan Community College with an Associate's Degree in Business Management, and from Baruch College with a Bachelor's Degree in Accounting and a Master's of Business Administration (MBA). She is a certified Public Accountant (CPA), is currently pursuing a Doctor of Business Administration Degree in Entrepreneurship at Walden University, and has embraced Walden's adage in being an agent of social change. Ranelli started her career in Corporate Accounting, then spent a few years in Public Accounting performing external audits for non-profit organizations, and finally transitioned to working for a Prescription Benefit Manager as an Internal Auditor and Project Manager. She is also an Adjunct Instructor of Accounting and Personal Finance at the Northampton Community College.
Ranelli has also worked with the National Association of Black Accountants, where she served as Chair of the Employment Committee and worked with the Financial Empowerment Committee. She was also a member of Toastmasters where she has held multiple leadership roles including Club President and Vice President of Education, and she has earned the distinguished award of Competent Communicator. In her church ministries, she has served as Youth Leader and Mentor, Youth Sponsor, Assistant Treasurer, Assistant Stewardship Director, Assistant Choir Director, and as part of the Education Committee.
From an early age, Ranelli has not only been a lover of higher education and learning, but entrepreneurship has also been her passion and because of her love for Christ recognized the importance of marrying God and business. Ranelli and her husband live in East Stroudsburg, PA, with their sons, Joeraan and Jaevaan.
The Legacy Builders Forum is a great way to connect with Ranelli in a supportive environment that promotes faith walking, money mastering, and legacy building through learning and implementation.
KEYNOTE SPEAKERS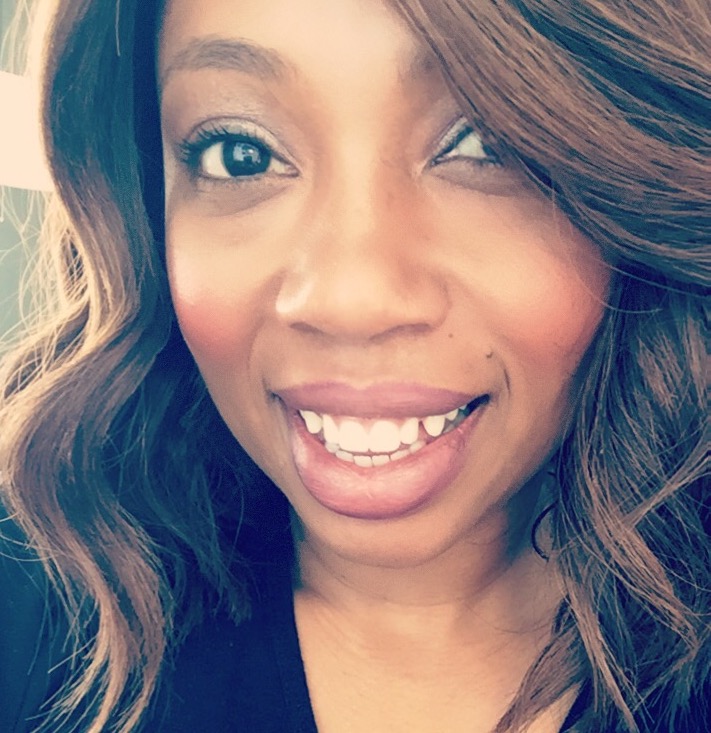 Aprille Franks-Hunt is a natural born thought leader, nationally accredited author, transformational speaker, entrepreneur, who coaches and trains other purpose driven entrepreneurs into their divine greatness!
As the CEO of Women Recharged, Aprille has dedicated her career to helping women explore and share their hidden extraordinary gifts. Her mission is to create a global community designed to enrich Women to live fearlessly, authentically and with flexibility through coaching, speaking resources and support.
Aprille has worked with multi-million dollar clients consulting and coaching to help create business solutions that increase profits and streamline operations. That experience is the lifeblood of her newest division of her company, Coach, Speak & Serve. CSS was created for entrepreneurial GAMECHANGERS looking to make an impact with their message and create a sustainable business simultaneously – leveraging the power of coaching, the stage and authorship as tools to get there.
Amid Aprille's full speaking travel schedule, she also manages to conduct well attended live events and conferences.
--
Aprille Franks-Hunt, President
Coach Speak & Serve™
Women Recharged™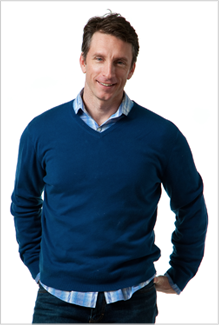 Mike Michalowicz is the entrepreneur behind three multi-million dollar companies and is the author of Profit First, The Pumpkin Plan and what BusinessWeek deemed the entrepreneur's cult classic, The Toilet Paper Entrepreneur.
Mike is a former small business columnist for The Wall Street Journal and the former business makeover specialist on MSNBC. Today Mike travels the world as entrepreneurial advocate speaking to groups just like ours. He is globally recognized as the guy who "challenges out dated business beliefs" and teaches us what to do about it.
In his crazy-like-a-fox style, Mike Michalowicz brings a level of business education and entertainment that your group has never experienced before. Mike is world renowned for his engaging, funny and humble presentation style, that is always packed with actionable strategies and tips.
Mike is a multi-time speaker for the prestigious TED platform, has published four books that have been translated into over 15 languages, and is a regular 5-star keynote speaker for business associations, entrepreneurial organizations, and corporations. As the editor of Entrepreneur Magazine put it "Michalowicz is rapidly becoming the most innovative business author of our time." Catch him while you can…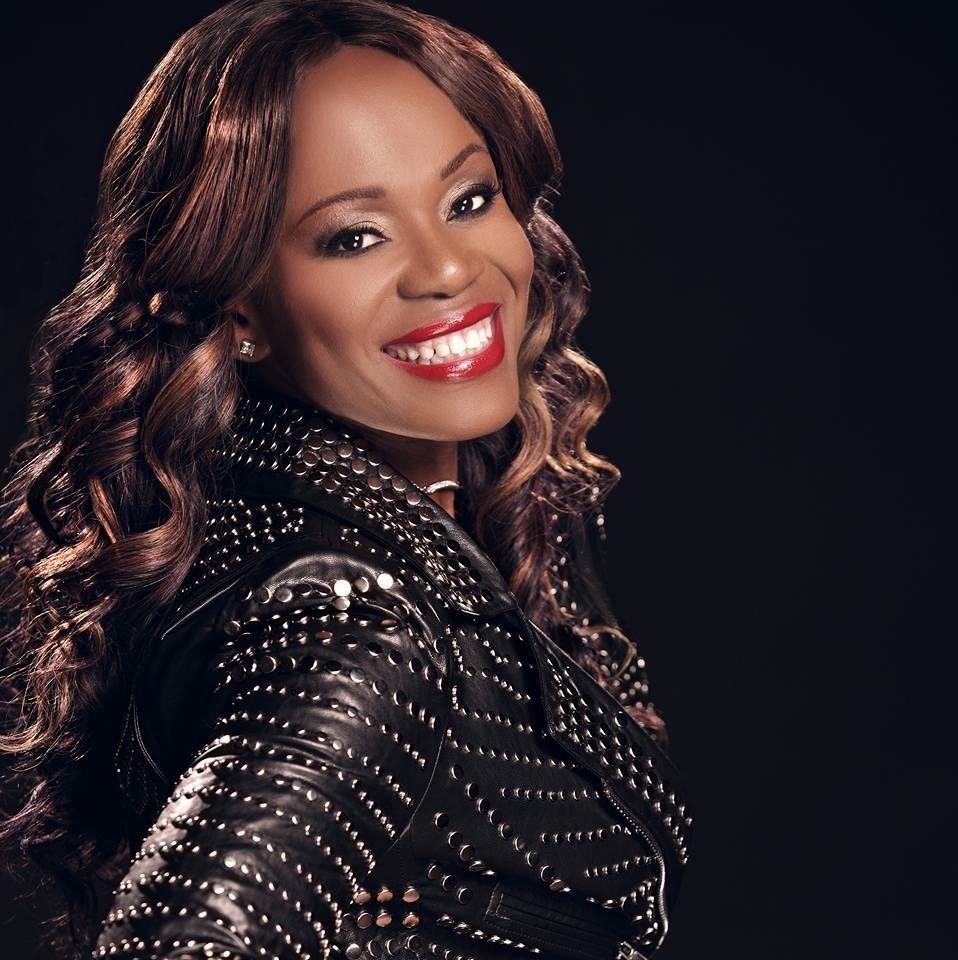 King Pinyin is the vibrant and dynamic CEO and founder of Ignite Your Life LLC Women's movement. She is a #1 Best-selling Author, Peak Performance strategists, Leadership Development Consultant and woman of profound faith, who has mentored and inspired many to reach their peak in life.
Her career began in the IT field as a Database Administrator, but her passion for public speaking and a burning desire to help people to be, do and have more in life led her to the direct sales industry where she is currently an elite top leader, mentor, life & business coach to an organization of 90,000+ independent business owners as well as an advisory council board member for the INC500 company. Always the visionary leader, She was instrumental in the company's international expansion efforts into Africa as Vice President of Sales and into Canada.
Believing wholeheartedly that effective leadership strategies is the difference maker and the deal breaker in every organization, King became a founding member of the prestigious John C Maxwell Certification Program. Effective Leadership strategies is how we grow organizations and impact lives.
As a John Maxwell Certified Coach, Teacher and Speaker, King offers workshops, seminars, keynote speaking, and coaching, geared toward aiding personal and professional growth through the study and practical application of John's proven leadership methods including The 21 Irrefutable Laws of Leadership, Becoming a Person of Influence, Everyone Communicates, Few Connect, Put Your Dreams to the Test & Leadership Gold).
Committed to living her personal, professional and spiritual life at a level few ever attain, King joined the Anthony Robbins Platinum Partnership program in 2012. Limited to one hundred and fifty serious players worldwide, the elite members of the Partnership enjoy an unprecedented opportunity to be personally coached by Anthony Robbins, and meet with master teachers from around the world, while traveling to some of the most spectacular destinations on earth. Through this partnership King has access to tools and resources that will help any individual, organization or company to experience massive growth and success.
King is author of #1 Best-Seller Breakthrough: How to Build a Million Dollar Business by Helping Others Succeed; a Co-author of Mastering the Art of Success with Jack Canfield, Les Brown, Mark Victor Hansen; co-author of Concrete Jungle with Bob Proctor, Mark Leader and Steve Rizzo, co-author of Words of Wisdom with Brian Tracy and Dr. John D Gray, co-author of Leadership: helping others to succeed with Dr. Warren Bennis, Senator George Mitchell and Patricia Schroeder; and co-author of No Winner ever got there without a Coach with Dr. Pam Brill and David Rock.
She has been profiled in Success from Home magazine (2008) and Your Business at Home magazine (2007), (2010), (2011) and Women of Wealth Magazine (special edition 2014). King has been a featured guest on Wisdom Keys with Dr. Mike Murdock airing on The Word Network, Dish network and DirecTV.
Her mission is to equip, encourage and empower people across the globe to break free from dis-empowering beliefs and to explore the unlimited potential that lie within the human soul. As one of the nation's upcoming dynamic conference speaker, King travels 30+ weeks a year, delivering speeches, seminars and workshops to a diversified group of audiences.
Passionate, purposeful, motivational, humorous and down-to-earth, King touches the lives of her audiences in a very special way, and inspires them to reach their peak in life.
Her purpose is transparent; her message inspirational and transforming. We are spiritual beings on a physical experience on earth. So we can Be, Do and Have anything we want.
SPEAKERS
Stacey Ferguson, Co-Founder and CEO, Blogalicious; Founder and Influencer Coach, Justice Fergie Lifestyle Media
Stacey (also known online as Justice Fergie) is a digital brand strategist, new media attorney, veteran blogger, event producer, social media personality, public speaker, and Chief Curator of the Be Blogalicious community and conferences celebrating diversity among women in social media. She also coaches women influencers in building their empires through her exclusive, high-touch Rockstar Influencer Program.
Since 2006, Stacey has grown the Blogalicious community to a movement of over 10,000 multicultural influencers. Through the Blogalicious b-Link Marketing Network, Stacey creates and activates influencer outreach and social marketing campaigns for brands and organizations including: Proctor & Gamble, McDonalds, Sears/Kmart, Dove, American Heart Association, The US State Department and more. The cornerstone of the Blogalicious brand is its annual Blogalicious Weekend conference, produced by Stacey and her team since 2009, that is a 3-day educational and experiential event featuring high-profile speakers (such as Marc Morial, Amy DuBois Barnett, Soledad O'Brien) and major consumer brands (such as KIA Motors, Carnival Cruise Lines, Disney Interactive, General Mills, Johnson and Johnson and many more). She is responsible for a 200+% growth increase in both conference attendance and sponsorship revenues in the last 8 years.
As Founder of Justice Fergie Lifestyle Media, she combines business coaching, media, publishing, consulting & events to inspire women to live richly with strategies for turning personal passions into viable brands. She regularly consults with entrepreneurs, startups and established brands on digital and brand strategy, as well as influencer outreach and social media disclosure guidelines.
Stacey also is an accomplished public speaker, presenting at conferences and events nationally – from the ESSENCE Women's Conference to SXSW Interactive to BlogHer to the Pennsylvania Conference for Women - and served as an Advisor for Media Bistro's Summer Social Media Marketing Bootcamp. She was a contributing tech writer for Babble (a Disney brand); and a vlogger on the OMMA award-winning SheKnows' Mommalogues. She is also a proud ONE Campaign Community Partner, Shot@Life Fellow, and an Advisory Board Member of 'we teach' and iBlog Magazine.
Stacey has been featured in various media, including NPR, Fox, Southern Living Magazine, The Washington Post, EBONY, Mashable, Sirius-XM Radio, Uptown Magazine, Black Enterprise, JET Magazine, Mommy Noire, The Tom Joyner Morning Show, and all around the Web. She has been named as a Best Brand of the Year by Stiletto Media, A Top 10 Black Innovator by MVMT50 at SXSW, and spotlighted as a successful woman-run technology venture in EBONY magazine.
She is a wife, and mother of 3 and resides in the DC Metro Area, and was an attorney in the US Federal Trade Commission's Bureau of Consumer Protection, Division of Advertising Practices for 7 years, where she specialized in investigating unfair acts and practices relating to social media disclosures, spyware and adware, and peer-to-peer file sharing, among other hi-tech goods and services issues.
Stacey received her B.S. in Telecommunications, with a specialization in Radio and Television Production from the University of Florida, and her J.D. from the Howard University School of Law.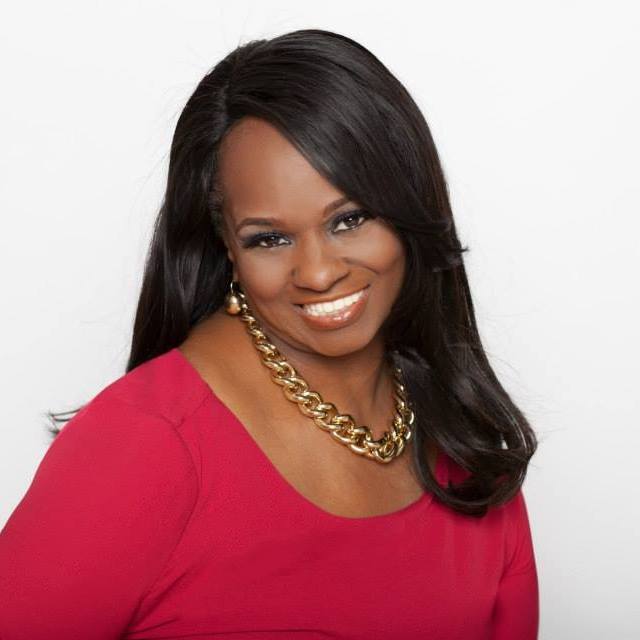 Donna Hicks-Izzard, Author, Speaker and Master Business and Branding Strategist. Donna Hicks Izzard is a woman with vision. As intuitive as she is inspirational, she helps highly-successful corporate professionals to blend their expertise and brilliance into profitable, passion-fueled businesses while maintaining their full-time careers. Under Donna's tutelage and enlightening insight, her clients become more than entrepreneurs with side hustles—they become CEOpreneurs with empires. She is a woman with a gift. And she isn't afraid to use it.
Donna doesn't just coach and speak to the nuances of the parallelpreneur from theory—she teaches from candid, earned experience. She has launched several successful businesses while managing her role as one of the few female technology training executives in the country at a top-tier law firm. It is her thirty-years spent in the C-Suite that honed her God-given gift for not only innovating infrastructures, but for bringing out the inner, often hidden, phenomenal in people. What began as a ministry soon involved into her first consulting practice and workshop series, The 3W Life, which taught women who were stuck in their lives how to uproot themselves by uncovering their true identities, power and purpose. From that intimate and eye-opening work, Donna began to draw more people with dimmed desires and untapped potential waiting to be unleashed. In 2016, God led her to expand her reach to women, men and couples seeking to build high-impact businesses and ministries. Finding that many of them still struggled with missing the mark on their identity, she knew she'd found her next sweet spot. Today, she is the ingenuity behind a myriad of burgeoning companies that are as meaningful and purposed as the CEOs behind them.
Revered for her ability to build a brand at the drop of an opportunity, Donna is masterful at devising innovative strategies to elevate people to their next level. Be it in a coaching session or a simple conversation, she is an ignitor—of souls and ideas—setting people out into the world on purpose and on fire. While Donna supports her clients to discover their own distinct gifts, anyone fortunate enough to experience her is instantly inspired to mirror her boldness. Whether she is impacting thousands through her books or leading a marketing campaign to convene tens of thousands for a life-changing conference, Donna moves with an assuredness that comes from an unshakable faith and a knowing of whose she is, who she is and why she is here on this earth.
They would say it's confidence in her. She would say it's the God in her. And both would be true.
Donna currently resides in New Jersey with her family.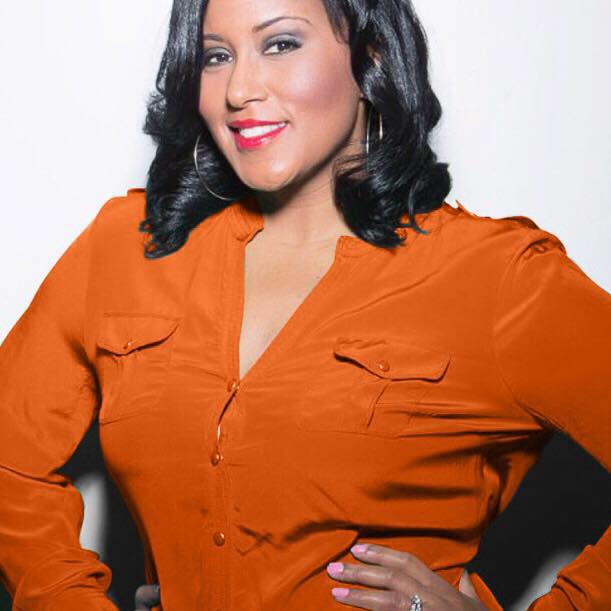 Amber Noble Garland is an impressive renaissance woman, wife, mother and leader, who has amassed an outstanding list of business and civic achievements, who recently celebrated her 25th year anniversary of working in the media and entertainment industries. Visionary, Entrepreneur, Life Strategist, REsults Coach, Mentor, Talent & Business Manager, Brand Developer, Marketer, Real Estate Expert, Author and Speaker are among the hats she wears.
Amber is passionate about being her most authentic, clear, competent, confident, creative, empathetic, fear-less, flexible, focused, giving, humble, intentional, nurturing, passionate, present, resourceful, and unapologetic self every day of her life, while encouraging, inspiring, motivating and teaching others to do the same for themselves!

A Temple University graduate, this former radio marketing & promotion executive of more than a decade and brand manager for Def Jam Records for 6+ years used her marketing savvy to help break new and emerging talent such as Chrisette Michele, and contributed to further developing the careers of Jay-Z, LL Cool J, Juelz Santana, 112, The Roots, Patti LaBelle, Lionel Richie and The Isley Brothers. At each juncture in her career Amber has had the privilege of working directly with some of the most renowned business executives in world. The powerful list of Chairman and CEO's with whom she's worked with includes Cathy Hughes, Alfred Liggins, Lyor Cohen, Antonio "LA" Reid, Sylvia Rhone, her late mentor & friend Jheryl Busby, and Kevin Liles.

As a Talent & Business Manager, Amber has negotiated more than $20 million dollars in contracts for her clients in the areas of radio, television, public appearances, book deals, speaking engagements and brand endorsements. She is credited for developing and overseeing Egypt Sherrod's career growth for nearly 20 years, was integral in the career diversification of Idris Elba during his years on The Wire and has led TV Host, Fitness Expert, Author & four-time boxing world champion Laila Ali's career expansion to new heights in a variety of areas. She's been blessed to be a featured speaker for Black Enterprise's Entrepreneur's Summit, as well as Inc. Magazine's summit for female entrepreneurs and the Urban League Young Professionals.

A huge advocate of the power of having "multiple streams of income" as the gateway to wealth but also evangelizing about this principle to help other people create long-term stability for themselves, Amber is also highly successful real estate investor and licensed Realtor, who has close to $60 million in real estate transactions under her belt and makes a serious effort to recruit promising talent into the business of real estate. As a highly respected real estate expert she's been featured nationally on the DIY Network, as well as NYC's WPIX/CW Morning News and is a frequent real estate expert heard on New Jersey 101.5 FM.

In 2015 Amber officially became a published author when she co-wrote the national best-selling book entitled, "KEEP CALM…IT'S JUST REAL ESTATE: Your No-Stress Guide To Buying A Home and was named as an NAACP Image Award Nominee. Amber has been a literary contributor to a few published books with one of the most notable being the closing chapter she wrote in 'Fearless Women In Real Estate And Their Winning Strategies.' In 2017, she will publish her very personal story memoir meets self-help book which is a compelling "how to" advice guide where Amber chronicles how she left a prestigious six-figure "dream job" by choice in the midst of a recession and landed on her feet.

In addition to Amber's multi-media empire flourishing on the literary front, she has is also expanding it further to include a multitude of online and offline properties in-line with her overall personal and professional brand DNA. Those new ventures include the Ambitious Living motivational brand, which launched in 2016 offering robust inspirational content, exclusive interviews plus sound advice for people looking to transition to careers and business opportunities they can be passionate about.

Amber's commitment to a life of service and giving back is demonstrated as she regularly advises the next generation of business executives and entrepreneurs by way of mentorship. Each year she volunteers as an instructor for the WEEN Academy (Women in Entertainment Empowerment Network) and teaches an interactive course about talent management and personal branding. As the founding chairperson of the Egypt Cares Family Foundation, she helped conceptualize and name the organization, along with securing the final resource needed to help the organization obtain it's 501(c)3 status and she spearheaded the creation of particular outreach programs such as the "Rising Media Stars Boot Camp."
2015 marked the official establishment of the Noble Acts Of Kindness (NAOK), a philanthropic endeavor encouraging the donation of resources to improve the quality of life for special needs children and young adults with developmental challenges such as Autism and ADHD, along with providing much needed resources to disabled seniors on fixed incomes, is very close to her heart.

Amber resides in Central NJ with her energetic and playful 4-year old daughter, Leah, and her very supportive husband, Wesley, who works in law enforcement.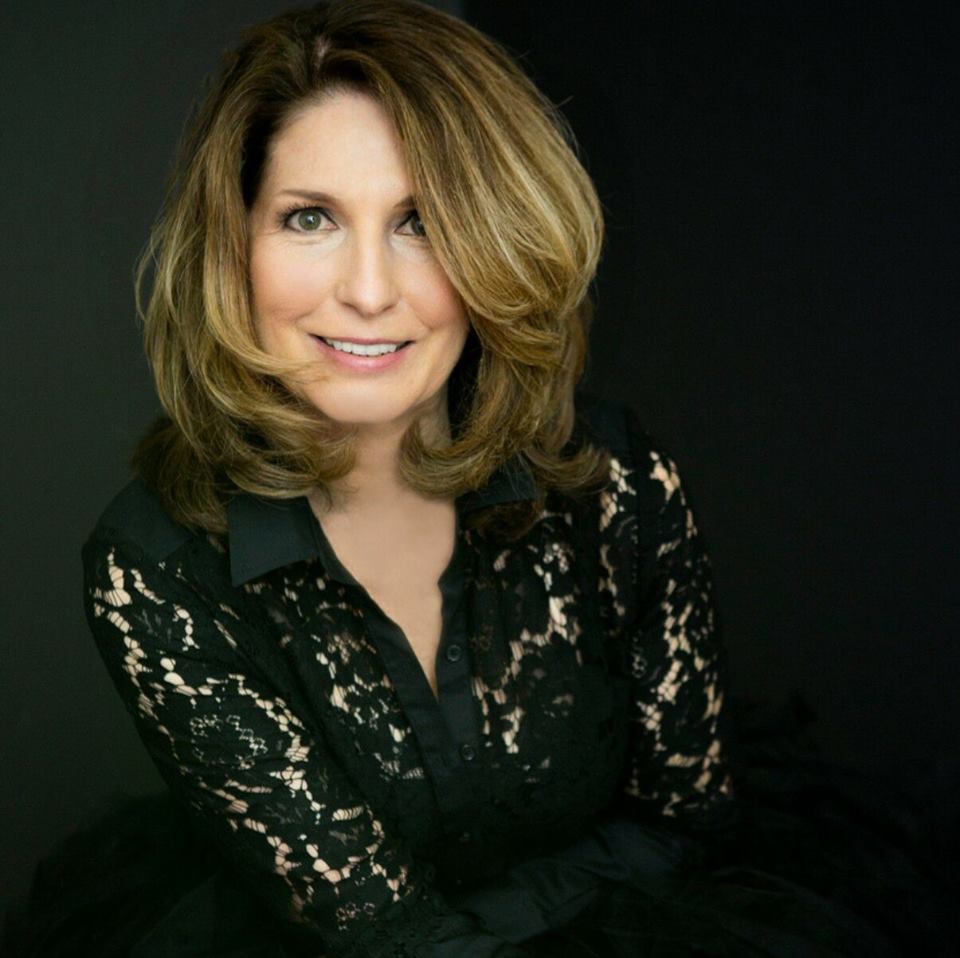 Diane Simovich is managing member of Balanced Living Solutions LLC, a boutique insurance agency built on empowering and educating people. With over 25 years of corporate sales and management experience in the health insurance industry, Diane specializes in life, health, long term care, disability, and Medicare options for individuals, self-employed and small businesses. Through education, Diane's mission is to help people achieve life stability by making informed choices at the right stage of their lives. Diane is passionate about serving the women's market, helping them understand the role of caregiver and the importance of planning.
Diane is Founder of BW NICE, Business Women Networking Involving Charity & Education, a unique women's networking organization established in April, 2009. BW NICE provides women at all stages of business and personal life with support, education, and resources. Each BW NICE chapter raises funds and awareness supporting local organizations in the fight against domestic violence and sexual assault. Additionally, each chapter provides critical support to women and children in transition through monthly donations as well as an annual gala fundraiser, The Red Shoe ™ Luncheon & Fashion Show. The Red Shoe ™ symbolizes unity, strength and empowerment and honors the journey of those who have been impacted by domestic violence and sexual assault.
Patterned after a successful model she co-founded, launched, and nurtured in California, Diane had a desire to connect with like-minded business women in the community after a number of personal hardships brought her back to her New Jersey roots to be near family. BW NICE was selected as a finalist for the 2012 Leading Women Entrepreneurs and Business Owners of New Jersey in the non-profit category. BW NICE has chapters throughout New Jersey and Pennsylvania and has created a national platform for future expansion.
Diane is a native of Bergen County, New Jersey. She moved to California at age 20 and launched her career in the health insurance industry. In 2006 Diane moved back to New Jersey to be near family and settled in Hunterdon County, reinventing her life at age 50. She currently resides in High Bridge with her adopted son, Nicholas.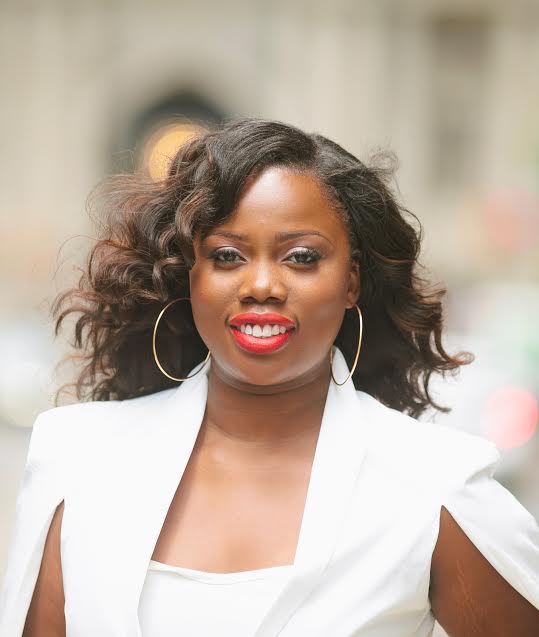 Shadé Y. Adu, a personal brand strategist, international speaker, bestselling author, and founder of Savvy Solutions Consulting, LLC. Shade helps women entrepreneurs use the power of social media and live streaming to brand, build, and monetize digital programs, products, and services. Shadé has been featured in Hello Beautiful, Black Enterprise, The Network Journal, and the Rachel Ray Show. Shadé has spoken at and facilitated numerous workshops in Kazakhstan, Ghana, and universities, high schools, and institutions throughout the United States.
In addition to being a full-time entrepreneur, Shadé is a full-time doctoral student at the University of Wisconsin-Madison and the recipient of the prestigious Gates Millennium Scholarship. Shadé attributes her success to a network of mentors and spiritual favor. With a sincere passion for her line of work and a tenacious drive to succeed, Shadé is sure to make even more colossal changes in the world around her.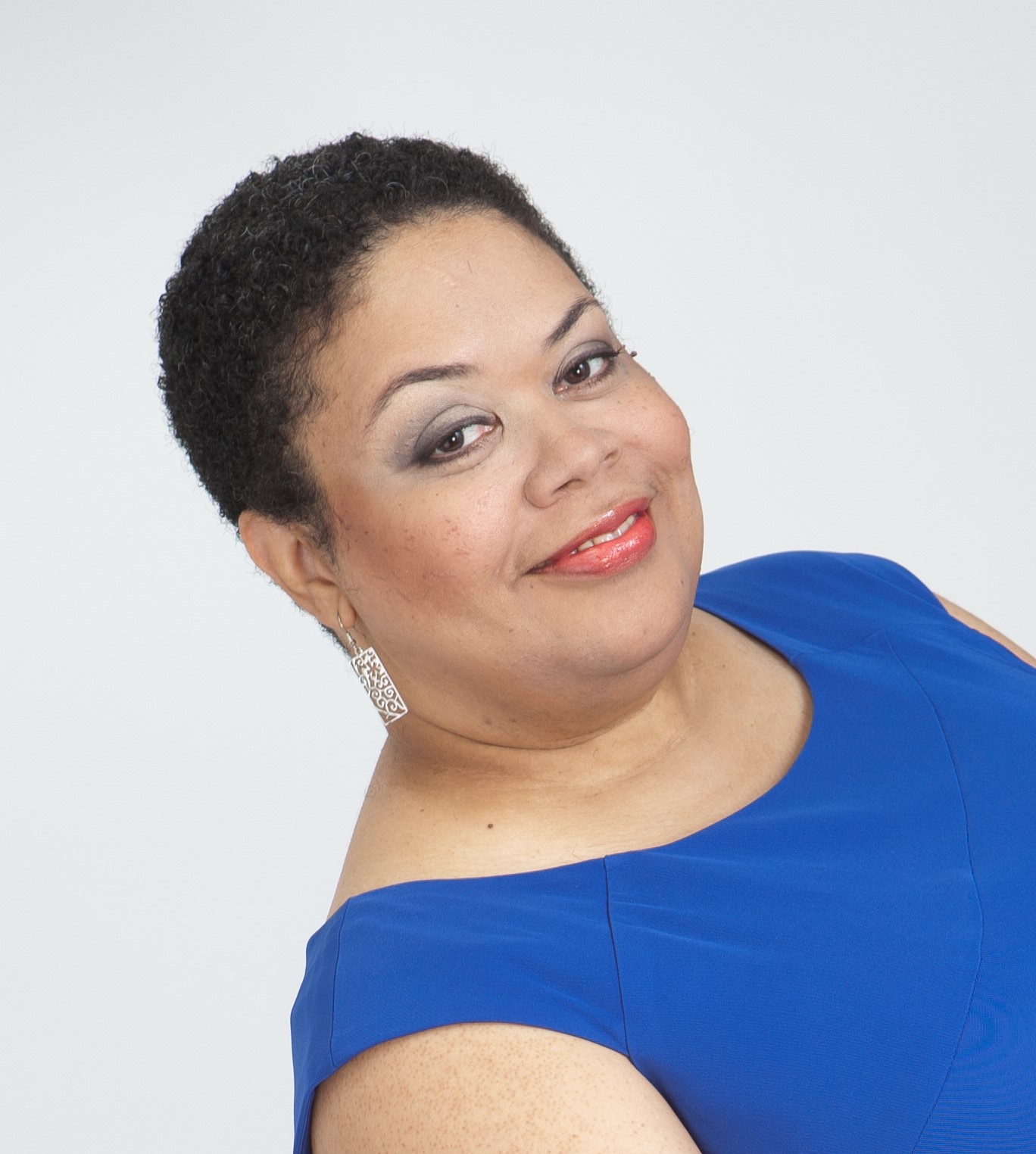 Wendy Y. Bailey is an International Thought Leader, Sales Speaker and World Class Business Coach. Called a "Force of Nature" and trendsetter in the coaching industry because of her fearless approach to innovation, she has been supporting entrepreneurs, coaches, speakers, trainers and consultants as well as emerging thought leaders, for fifteen years. She is a sought-after coach and sales speaker for her fierce and dynamic dedication to inspiring individuals, groups and organizations to create extraordinary results. Affectionately called "WendyY" by her clients, business associates and colleagues, she is an internationally known thought leader and has made a global impact in the world of coaching as an innovative CEO and mentor coach, serving in countries like the UK, Sweden, Spain and Italy.
She is the Chief Visionary of the Beyond Limits Live Movement – a group focused on moving its members to abundance via mindset, sales and marketing mastery. WendyY has been a featured expert in Black Enterprise and on various other radio programs and media outlets.
Through her business, Business Beyond Limits, WendyY inspires her clients to create bigger, better, bolder bottom lines. She masterfully coaches her clients on income acceleration, revenue generation and client infusion. And, her clients love her because she's able to coach them to yield substantial results while creating lasting success. media appearances, sales speaker, wendy y bailey
WendyY believes you must continually invest in yourself to enhance personal development as well as to grow your bottom line. In this way, you're always honing your craft to ensure greater results with your clients. She is a lifelong learner and has trained professionally at CoachU, Coach Training Alliance, CoachVille and the Fearless Living Institute. She holds a degree in Management from National Louis University as well as a number of coaching designations, including Master Business Coach, Certified Neuro-Linguistic Program (NLP) Practitioner and Certified Experienced Coach.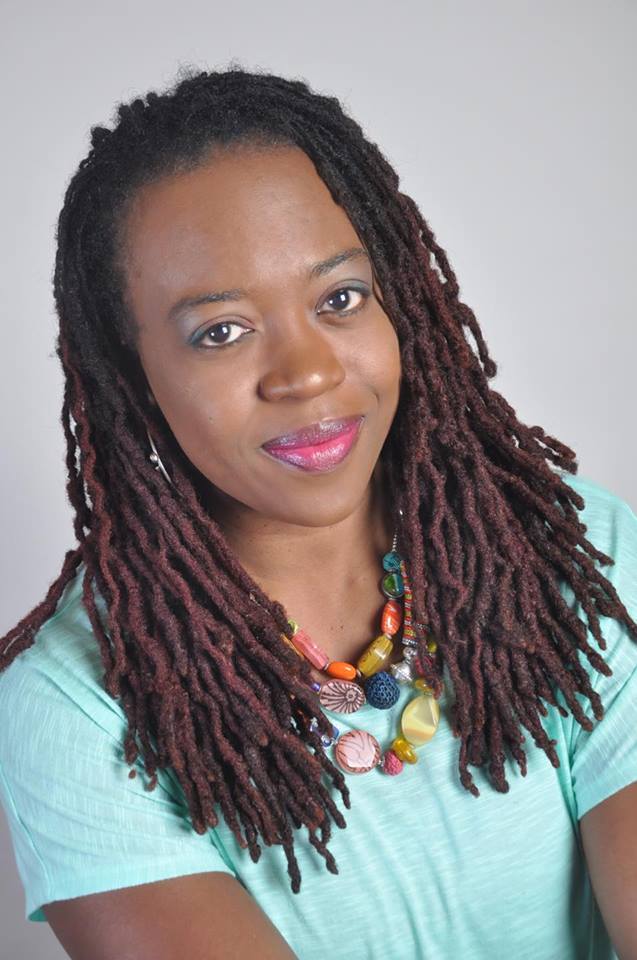 Allison Denise Arnett, Builder of Beautiful Brands and a Be-You-Tiful You! She has become known as the Creative Accountant because although she is an accountant by degree with 20 years experience, graphic and web design are her first love (13 years experience).
In the past year, she has helped over 70 speakers, authors, and coaches make their brands more beautiful, marketable, and profitable with services such as web design, speaker one sheets, book covers, logos, and more.
When she is not building beautiful brands, she can be found in her hometown Houston, Texas advocating self-acceptance and loving on her three beautiful babies. You can learn more about her and her business on her website www.imallisondenise.com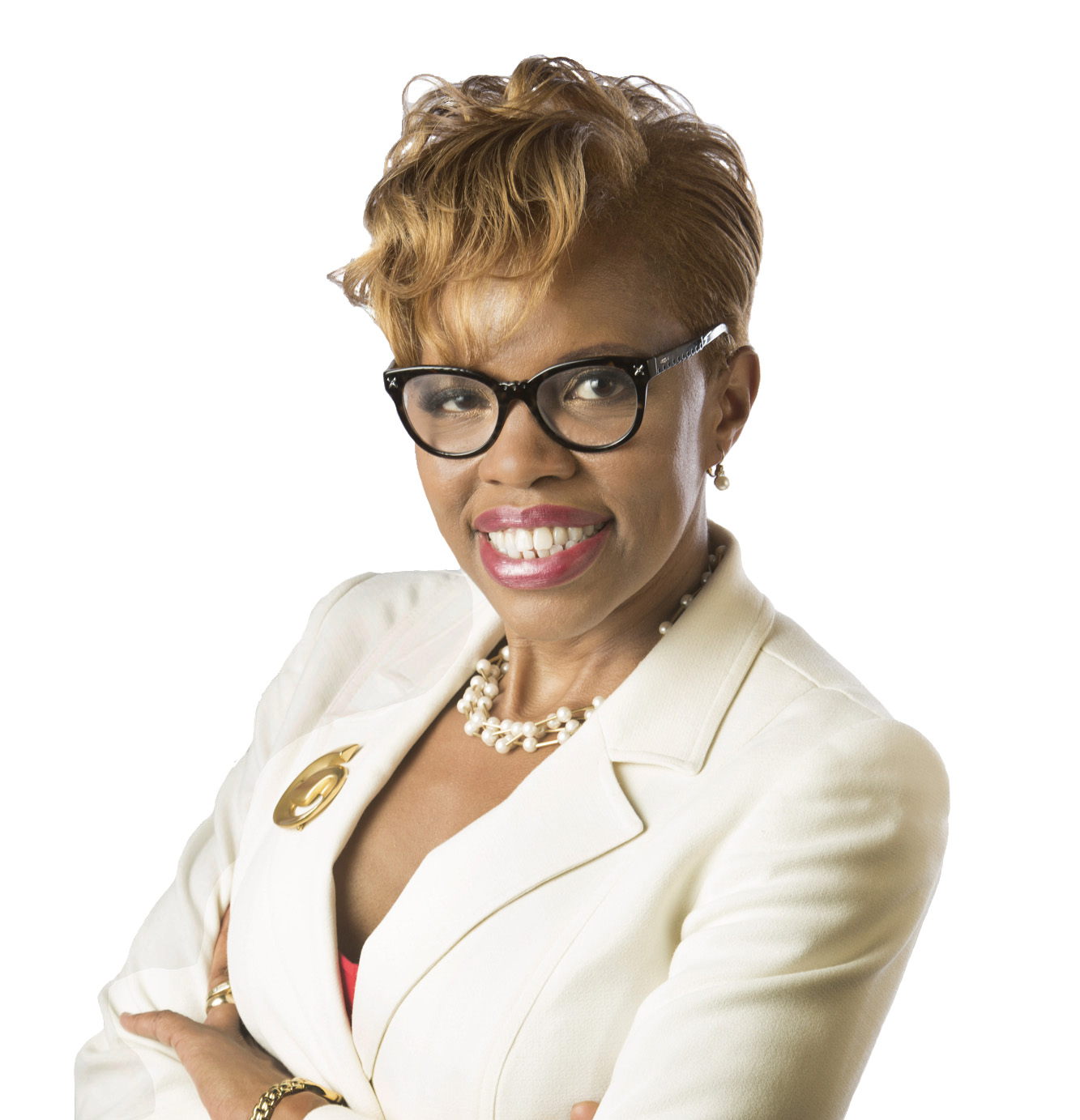 Carol Dunlop: An energetic and personable networker, Carol Dunlop is among the elite in her field, her clients refer to her as a tech and social media phenom which fits right in with her tagline of being "The Online WOW! Strategist." She is VP of Marketing and Communications at CSI Corporation, the company she founded more than twenty years ago with her husband Alvin. She is also VP of Marketing and Innovation for Write Books That Sell Now, a partnership she founded with two other women entrepreneurs. And is also serving as the VP of Marketing and Strategic Partnerships for ProWIN, a women's business networking group in Atlanta.

Fun facts:
* Carol is a former Bodybuilder, Fitness and CrossFit competitor
* She has 2 grown children and 5 grandchildren
* She and her husband have been married and partners in business for 23 years
* Her podcast UN-Market Your Business airs weekly on Thursdays at 1:pm EST. You can tune in by going to www.csicoporation.com/podcast
*Website: www.csicorporation.com
*FB/csicorporation
*IG/csicorporation
*Pinterest/csicorporation
*Twitter/csicorporation — with Carol J. Dunlop.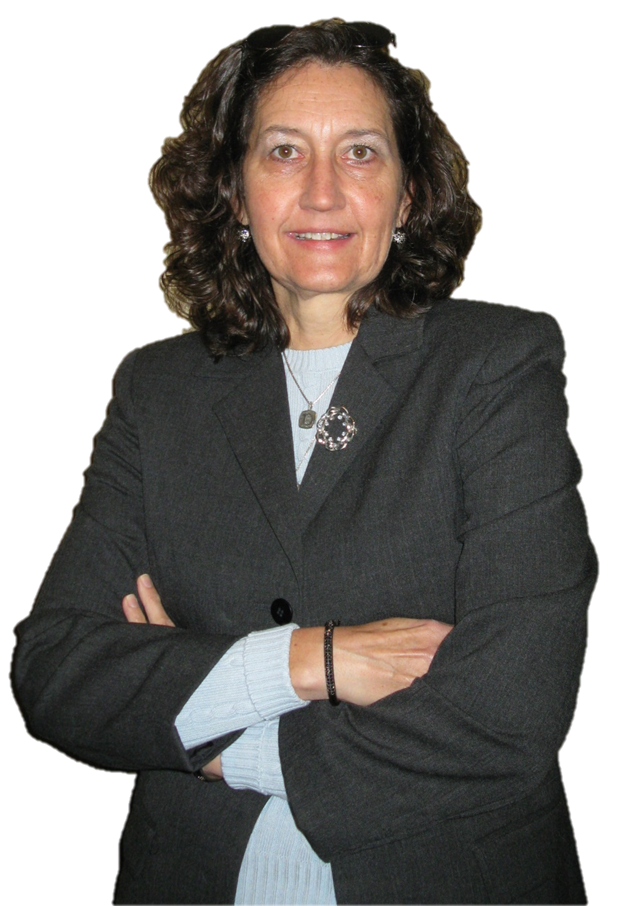 Donna Price is a speaker, trainer, author and business and marketing strategist. She founded her company, Compass Rose Consulting in 2003 after a 20+ year career in non-profit management and administration. She is the author of multiple books including Launching Your Dreams and Employee Coaching. She focuses on helping small business owners create strategies that work instead of just draining their budgets.
MC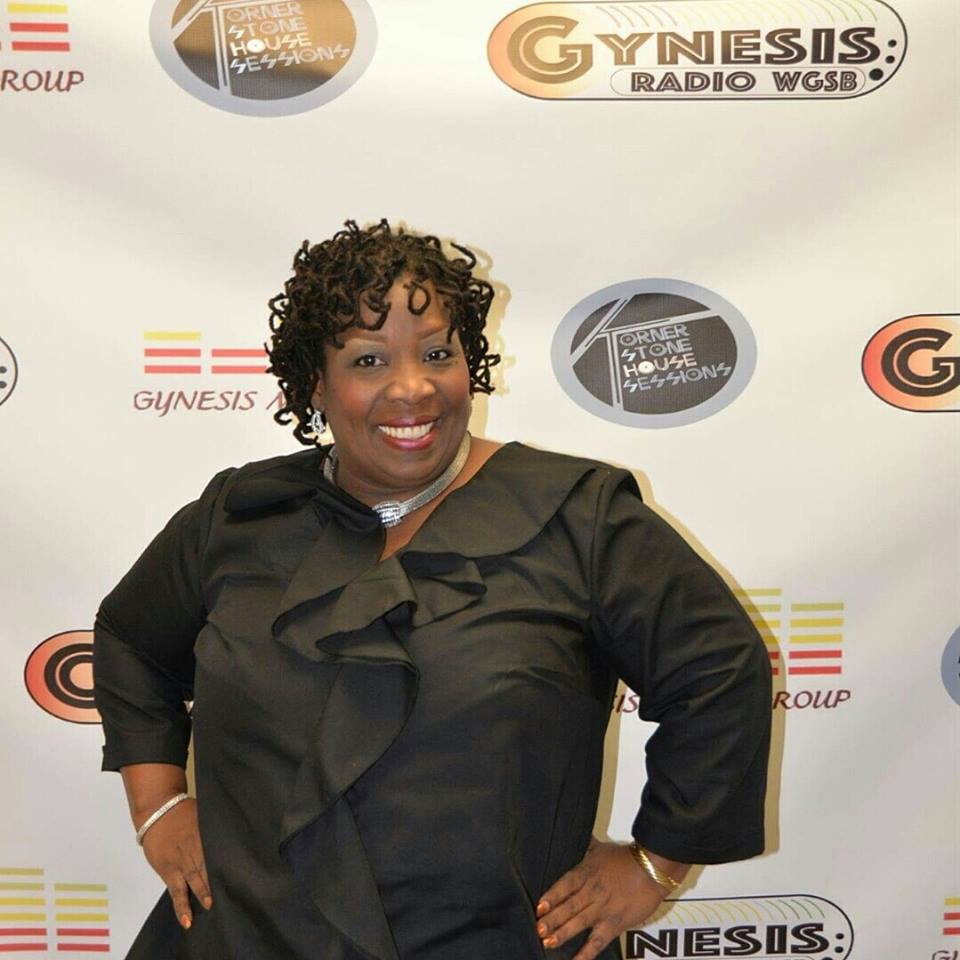 Selena Brown hosts a digital radio talk show titled "Women Talk" which airs every Monday night from 7-10pm on gynesisradio.com.
Mother of 3 Sons, Denard, Joshua and Daniel Brown. Licensed Master Hairstylist for over 25 years. The owner of Selena Dionne's Hair Elegance in Durham North Carolina for 8 years before moving to Mount Pocono PA and opening up Selena Dionne's Hair and Nail Design in Pocono Summit Pa. Selena is now Semi-Retired doing hair on a part-time basis as she pursues other opportunities. Selena also holds the positions of Licensed Minister and Youth Director of the Greater Shiloh Church North Campus in Stroudsburg Pa.
Social Media Host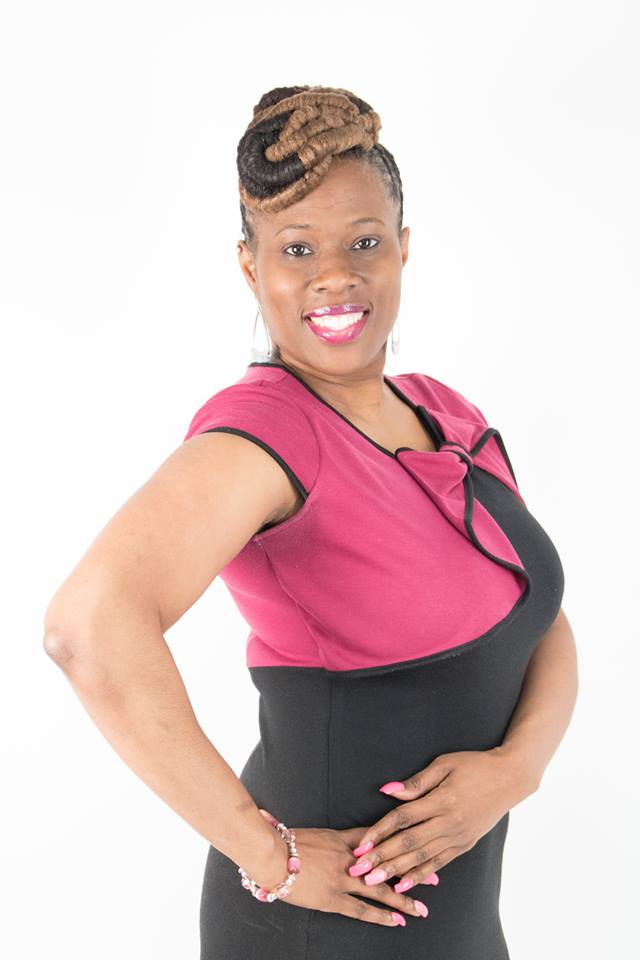 Terryl Ebony is a speaker, life & business strategist, author, advocate, and mother. As the CEO of Find Your Purpose, she helps her clients find, embrace, and live in their purpose. She equips new and aspiring entrepreneurs with the tools and strategies needed to build a solid foundation for a productive, profitable, & sustainable business.
Terryl is the author of "Losing Love, Having Faith and Finding Hope" and Amazon's best-selling co-author of "Delayed But Not Denied". She is also the Founder/Executive Director of The Misunderstood Youth Development Center, whose mission is to create various peer-oriented programs that allow self-expression while "helping to understand, develop and stimulate the minds of our youth."
Terryl is recognized in her community of Southeast Queens, NY for being a Write-In Candidate in the 2015 special election campaign for NYS Assembly. She has received recognition from the 5th Congressional District Leader; Awards from the National Action Network; Proclamations from the Brooklyn Borough President and the 29th NYS Assembly District; along with citations from the 28th City Council District, as well as the 14th Senate District. Terryl currently sits on her community board, attends The Greater Springfield Community Church (where she sings in the choir), and enjoys spend time with her family.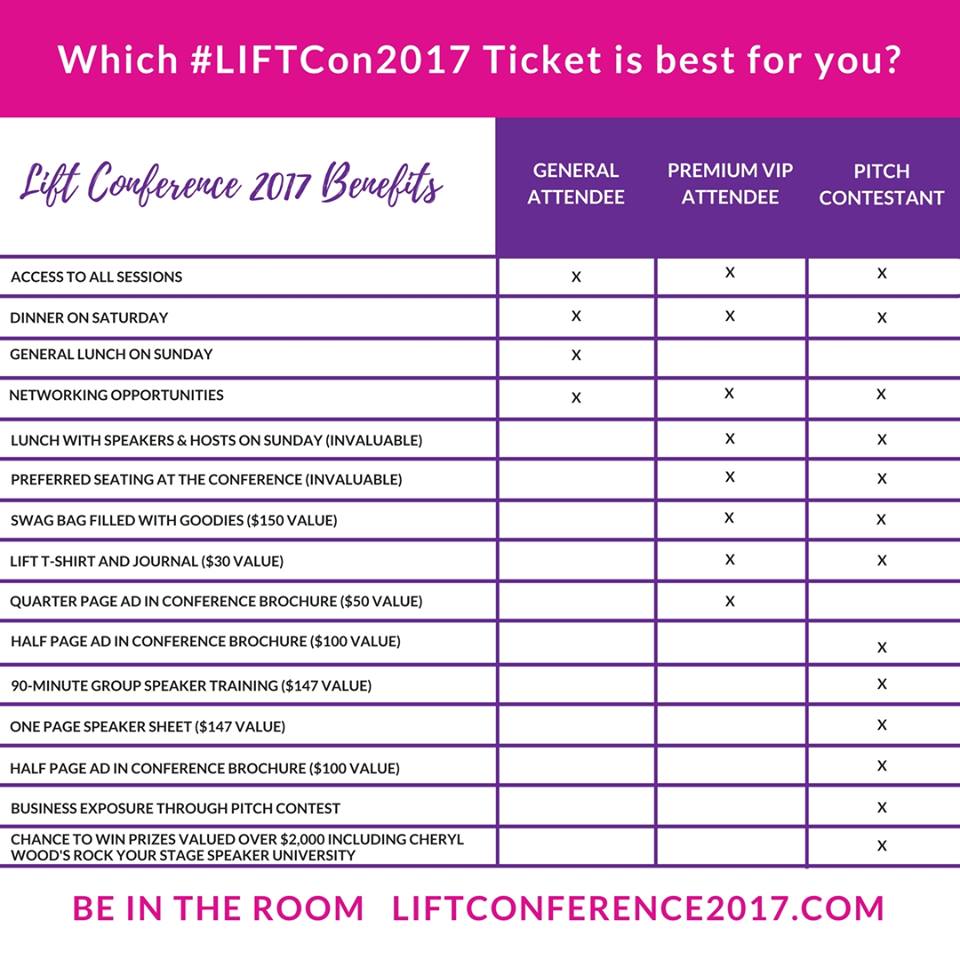 CONFERENCE SCHEDULE
Saturday beginning at 3pm
Praise & Worship - Nadeen Edwards

Ranelli Williams - Belief, Boldness, BIG Blessings!

Kim Jones - Confidence to SOAR!
Stacey Ferguson - Channeling Your Awesome: Aligning Your Passions Into One Cohesive Brand
Break
Carol Dunlop - Collaboration: The Secret to Increasing Your Bottom Line, Expand your reach, and Solidify Your Expertise
LIFT Pitch Contest
Aprille Hunt - The Art of Getting Paid
Break
Mike Michalowitz - The Pumpkin Plan to Building A Profitable Business
Break
Dinner & Award Show - Jacinth Headlam (9:15pm)
Networking Hour
Sunday beginning at 8:00am
Praise & Worship - Nadeen Edwards

Donna Izzard - Operating in the ING Zone

Showcase Platinum Day
Shade Adu - 5 Steps to Creating a Powerhouse Brand
Break
Diane Simovich - Building a Successful Non-Profit
WendyY Bailey - Script Your Selling for Surefire Sales Success
Hosts & MC Lunch Instructions
Lunch
King Pinyin - Accelerate Your Life
Amber Noble Garland - Taking Ambitious Action: Making Your Dream Life a Reality
Break
Kim & Ranelli - LIFTing Higher
Networking Power Hour
"If you fail to plan, you plan to fail." Come ready to plan, take intentional action, and succeed.