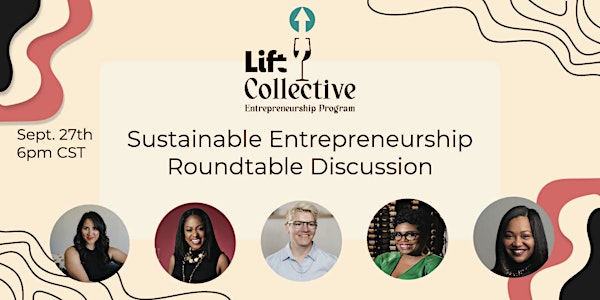 Lift Collective Roundtable Discussion: Sustainable Entrepreneurship
Join Lift Collective in its first Roundtable Discussion as part of the inaugural Lift Collective Entrepreneurship Program (LCEP).
About this event
Entrepreneurship is a lifestyle as much as it is a career path. During our Sustainable Entrepreneurship Roundtable, wine entrepreneurs will talk about the transition to entrepreneurship, business- and self-care, models of entrepreneurship, challenges, and support resources. The roundtable entrepreneurs will also provide answers to questions from attendees.
Moderated by Maryam Ahmed, Maryam + Company (far left)
Speakers (L to R) following Maryam Ahmed on far left, Regine Rousseau, Rae Wilson, Tish Wiggins, Dr. Atira Charles.
Roundtables are open to the wine trade and are an opportunity for networking.
Lift Collective is dedicated to accessibility and inclusion for all. Two American Sign Language Interpreters will be available during the discussion.