Location
Ohio Union
1739 North High Street
Columbus, OH 43210
Refund policy
Refunds up to 7 days before event
Description
Bringing a product to market is never a one-step process. The journey of finding an idea and turning it into a reality takes the combined effort of talented individuals. When people work together, their synergy results in a better product and a better strategy for maintaining that product than one of them could have done alone.
Lift is a product summit that aims to highlight local innovation and start conversations between product designers, entrepreneurs, and product managers from large companies to small start-ups. The purpose of these discussions is for anyone involved in the development of a product to learn from their peers on ways to improve their production strategy.
By creating a space for making connections between fellow creatives, Lift aims to facilitate the collaboration between peers can only lead to greater success for innovation in Columbus.
This event would not be made possible without the support from our sponsors: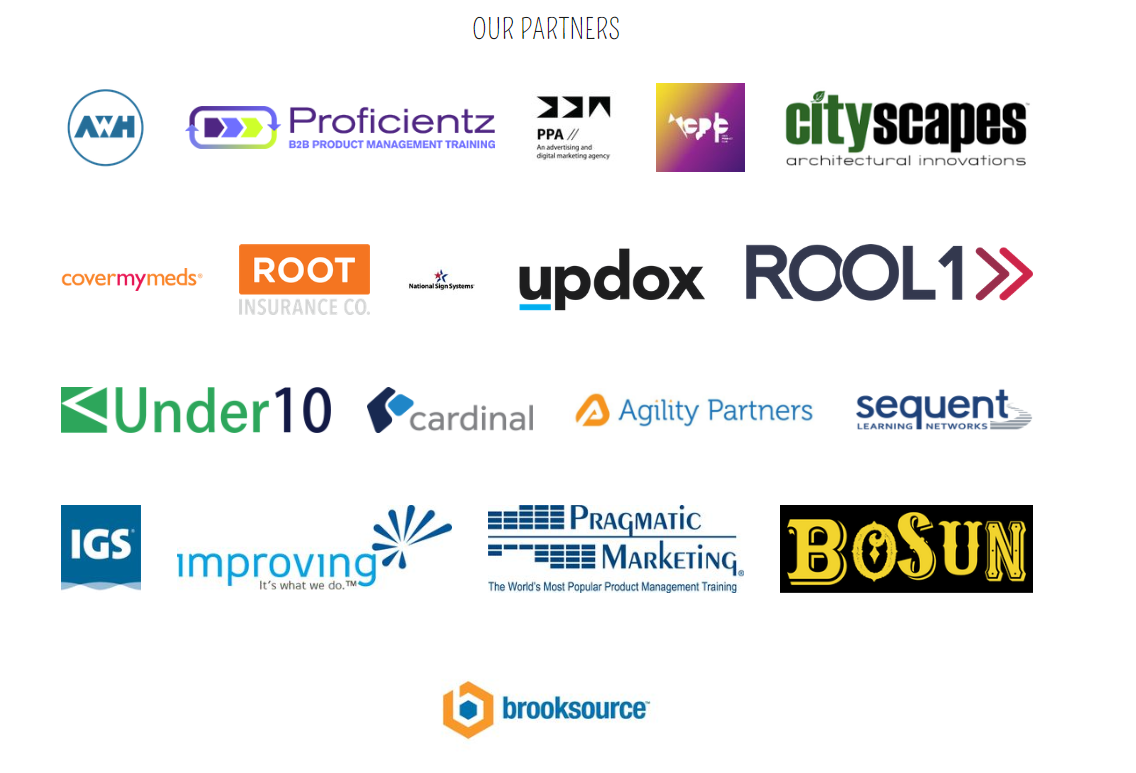 Columbus Product Club (CPC) reserves the right to use any photograph/video taken at any event sponsored by CPC, without the expressed written permission of those included within the photograph/video. CPC may use the photograph/video in publications or other media material produced, used or contracted by CPC including but not limited to: brochures, invitations, social media, television, websites, etc.
To ensure the privacy of individuals and children, images will not be identified using full names or personal identifying information without written approval from the photographed subject, parent or legal guardian
A person attending a CPC event who does not wish to have their image recorded for distribution should make their wishes known to the photographer, and/or the event organizers, and/or contact CPC at 1868 Elmwood Ave, Columbus, OH 43212-1110, in writing of his/her intentions and include a photograph. CPC will use the photo for identification purposes and will hold it in confidence.
By participating in a CPC event or by failing to notify CPC, in writing, your desire to not have your photograph used by CPC, you are agreeing to release, defend, hold harmless and indemnify CPC from any and all claims involving the use of your picture or likeness.
Any person or organization not affiliated with CPC may not use, copy, alter or modify CPC photographs, graphics, videography or other, similar reproductions or recordings without the advance written permission of an authorized designee from CPC.
Thank you for your understanding and cooperation!