Lifograph SV Pitch Night w/ Sand Hill Angels, Golden Seeds & Global Tech Ventures

Tuesday, October 17, 2017 from 6:30 PM to 9:30 PM (PDT)
Event Details
You are invited to pitch at our Lifograph SV Pitch Night in front of a panel of investors representing Sand Hill Angels (100+ angels), Golden Seeds (275+ angels) and Global Tech Ventures. Limited availability. RSVP early.

INVESTORS: 
LAURA SWAN -  Investor at Sand Hill Angels, a leading angel group in Silicon Valley with over 100+ investor members.
NANCY HAYES - Angel investor at Golden Seeds, an angel group of almost 300 investors investing in women-led companies.
KAYVAN BAROUMAND - founder of NestGSV / GSVLabs and investor at Global Tech Ventures
DEA WILSON - CEO at Lifograph - The Wiki of People, member at Tech Angels and Founder of Silicon Valley Incubator.
Only a few Early Bird Pitch tickets available. RSVP early. 
Food and drinks are provided.  
---
PRIZES:
- Lifograph sponsorship package ($750 value)  
- One sponsorship table at a Lifograph event ($100 value)
- 2 tickets to Lifograph events (up to $60 value)
All three winners will get an automatic invitation to apply to Harvard Angels for review by their startup screening committee. 
The winners will also have an opportunity to arrange for a private meeting with the investors, at investors' discretion.
---
WHO SHOULD ATTEND:  
Startups looking for funding are invited to pitch. 
You may also attend as a spectator and take advantage of a great learning and networking opportunity.  
---
FORMAT: 
90-second verbal elevator pitch (no deck) followed by non-rebuttal feedback from the investor panel.  
At the end of the event, the investor panel will choose three pitch winners who will be able to choose one of the free prizes.
---
INVESTOR PANEL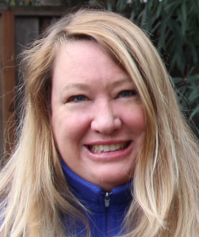 LAURA SWAN
Laura Swan is an investor at Sand Hill Angels, a prominent investor group in Silicon Valley with 100+ angel investors and founding investor at The Batchery, a startup incubator in Berkeley.
Laura spent years in both software and hardware companies writing code or managing products from conception to customer delivery.
She has been involved in several startups, including one that was sold to a bigger company, one that went public and one that failed spectacularly.
Her investment interests are Consumer Internet, Enterprise Software, Mobile, Cleantech and Health Care.
---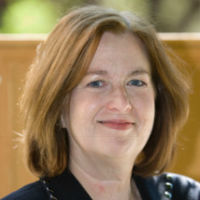 NANCY HAYES
Nancy Hayes is an active angel investor and a member of Golden Seeds, an angel group with almost 300 investors who focus on investing in women-led, high growth companies. She also serves as advisor to entrepreneurs.  
Nancy left the IBM Corporation, where she was a senior executive, to become CEO of two innovative nonprofit organizations. 
Subsequently, Nancy was named Dean of the College of Business at San Francisco State University and after six years she became CFO and Chief Administrative Officer of the university. 
Nancy also cofounded MoolaHoop, a rewards-based crowdfunding site for women with small businesses.  
She has an MBA in Finance from the University of Chicago.
---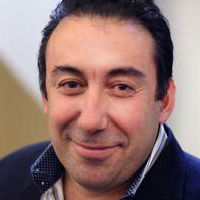 KAYVAN BAROUMAND
Kayvan Baroumand is the Founder of GSV Labs (NestGSV). He is also the Founder / Investor at Global Tech Ventures.
Kayvan spent one year as the President of AlwaysOn Network and was the Chief Operating Officer (COO) of Plug and Play Tech Center, a business accelerator that supported over 1000+ startups.
Kayvan helped Plug and Play companies get accelerated access to angel capital, institutional and corporate venture funding, product development, recruiting services, events, and other startup services.

Kayvan was also an Investment Manager at Amidzad Ventures, a seed stage investment company with a portfolio of over 50+ early stage companies. Some of the notable investments in their portfolio include companies like Danger (acquired by Microsoft), Paypal (acquired by eBay) and Sendori (acquired by ask.com).
Kayvan holds a degree in Economics and Business Management from the University of California, Irvine. 
---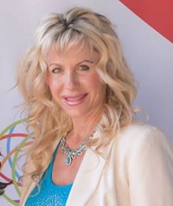 DEA WILSON 
Dea is the Founder of Lifograph - The Wiki of People - an online networking platform matching business professionals and companies based on their needs, track record, skills, interests and real-life relationships.   
She is a serial entrepreneur and Founder of Silicon Valley Incubator. She is also a member of Tech Angels.  Her investment interest is in consumer, mobile and SaaS startups.    
Dubbed "Ms. Silicon Valley", Dea is what people call a "super-connector", her expansive network including the "Who's Who" in startups, venture capital, technology, entertainment, etc.    
Dea has been featured and interviewed in many media publications including Entrepreneur Media, Silicon Valley Business Journal, Yahoo Finance, Investor Business Daily, Startups.co, TheNextWeb, etc. 
As an Executive Director at The VC Network and LifographTV, Dea interviews many prominent VCs, angels, executives and founders in Silicon Valley and tech.  
She has a Masters Degree from University of Washington and an MBA from the Wharton School of Business (University of Pennsylvania).
---
AGENDA:
6:30pm - 7:00pm – registration and networking
7:00pm - 9:00pm – pitches
9:00pm - meet the investors, networking 
9:30pm  - event ends
---
DEMO/SPONSOR TABLES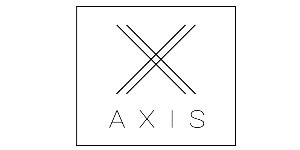 AXIS -  AXIS is an IoT company that makes any existing "thing" smart - starting with your window shades.
---

Buy a demo or sponsor table and get great exposure.  
Demo/sponsor table includes:
-    2 (two) general admission tickets
-    1/2 (half) sponsor table 
-    promotion before and during the event
-    business cards of the attendees (if available) 
Limited availability.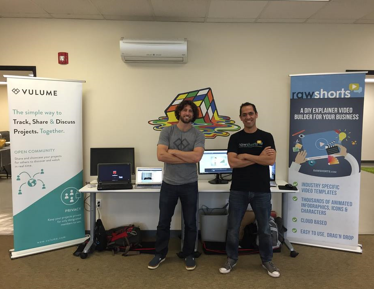 Your logo will be displayed on the event description (if submitted 24 hours before the event).  
You will also be able to talk in front of the attendees and tell them about what your company does.  
---
EVENT ORGANIZER: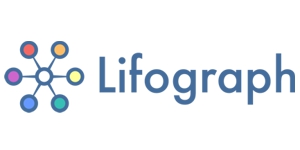 Lifograph - The Wiki of People   
Check out FREE and discounted perks for startups
---
VENUE SPONSOR: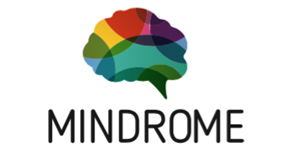 Mindrome - Coworking space in Santa Clara for entrepreneurs and freelancers who love startups, technology and a fun working environment. 
---
PREMIER SPONSORS:    

Teknowledgies - Finance and accounting firm for startups. We've helped AppDynamics, BandPage, Cloud.com and TenMarks grow and get purchased by Cisco, Google, Citrix and Amazon, respectively.
Free 30-minute consultation for anyone who mentions a Lifograph event they attended.

Crowdfund Us - Free and discounted perks for the Lifograph community
---
REFUND POLICY  
We are happy to refund your ticket if refund is requested 24 hours before the event.   
Unfortunately, any refunds requested less than 24h in advance cannot be honored. 
However, you can sell or transfer your ticket to someone else before the event starts. 
Thank you for your understanding. :-) 
---
BY PARTICIPATING IN THIS EVENT AND IN ANY OTHER LIFOGRAPH EVENTS YOU AGREE TO THIS LIABILITY DISCLAIMER:      
No liability insurance is provided for the protection of individuals, groups, organizations, businesses, attendees, speakers, sponsors or others who may participate, in any capacity, in events organized, co-organized, promoted and/or sponsored by Lifograph ("Lifograph Events"), whether free or paid events.   
In consideration for your participation in Lifograph Events, you do hereby release and forever discharge Lifograph, Inc., and its officers, board, employees, and agents (collectively, "Lifograph"), as well as its event organizers, co-organizers, promoters, speakers and sponsors, jointly and severally, from any and all actions, causes of actions, claims and demands for, upon or by reason of any damage, loss or injury, which hereafter may be sustained by participating in Lifograph Events.    
This release extends and applies to, and also covers and includes, all unknown, unforeseen, unanticipated and unsuspected injuries, damages, loss and liability and the consequences thereof, as well as those now disclosed and known to exist. The provisions of any state, federal, local or territorial law or statute providing that releases shall not extend to claims, demands, injuries, or damages which are known or unsuspected to exist at this time, to the person executing such release, are hereby expressly waived.    
By participating in Lifograph Events, you hereby agree on behalf of your heirs, executors, administrators, and assigns, to indemnify Lifograph and its event organizers, co-organizers, promoters, sponsors, speakers, and any other people or companies involved in Lifograph Events from any and all actions, and causes of actions, claims and demands for, upon or by reason of any damage, loss or injury, which hereafter may be sustained by participating in Lifograph Events in any capacity.    
By allowing you to participate in Lifograph Events, Lifograph and its organizers, co-organizers, promoters, speakers and sponsors, do not assume any risk or admit any liability in connection with these events. You expressly assume all risk of any injuries or damages caused by any person or entity for any reason during the Lifograph Events or related activities, including, but not limited to, the negligence of Lifograph, its organizers, co-organizers, promoters, speakers and sponsors, or any other person.    
You understand that at Lifograph Events or related activities you may be photographed or videotaped. You agree to allow your photo, video, or film likeness to be used for any legitimate purpose by the event hosts, producers, sponsors, organizers, assigns, and/or by anyone involved in the event in any capacity.    
You agree that at Lifograph Events where alcohol is served you must be 21 years or older in order to consume such beverages.    
This Disclaimer shall be construed broadly to provide a release and waiver to the maximum extent permissible under the applicable law.
Have questions about Lifograph SV Pitch Night w/ Sand Hill Angels, Golden Seeds & Global Tech Ventures?
Contact Lifograph Events
When & Where

Mindrome
4701 Patrick Henry Drive
Bldg 23
Santa Clara, CA 95054


Tuesday, October 17, 2017 from 6:30 PM to 9:30 PM (PDT)
Add to my calendar