Lifestyles of the Rich and Famous: Coronado and the Hotel Del: VIRTUAL TOUR
Join tour guide Mark Jacobson on a virtual tour to spectacular Coronado to learn about the lifestyles of the rich & famous, past and present
About this event
Come stroll with me along the NUMBER ONE RATED BEACH in the United States and venture off the beaten path to take in picturesque neighborhoods as we learn about the history, culture, architecture, and food that make Coronado so unique and desirable. Once the playground of princes, presidents, and Hollywood movies stars, Coronado is also home to the magnificent mansion of JOHN D. SPRECKELS, known locally as "the Sugar Baron"." You will see the home where the WIZARD OF OZ was created and the cottage of the DUCHESS OF WINDSOR as I fill you in on over one hundred years of fascinating history. Experience the luxurious side of Coronado with a visit to see the world-famous HOTEL DEL CORONADO, which is currently undergoing a multi-million dollar makeover. You will also learn about Coronado's fabulous dining and shopping scene as we stroll through the delightful village area. Come experience Coronado with me!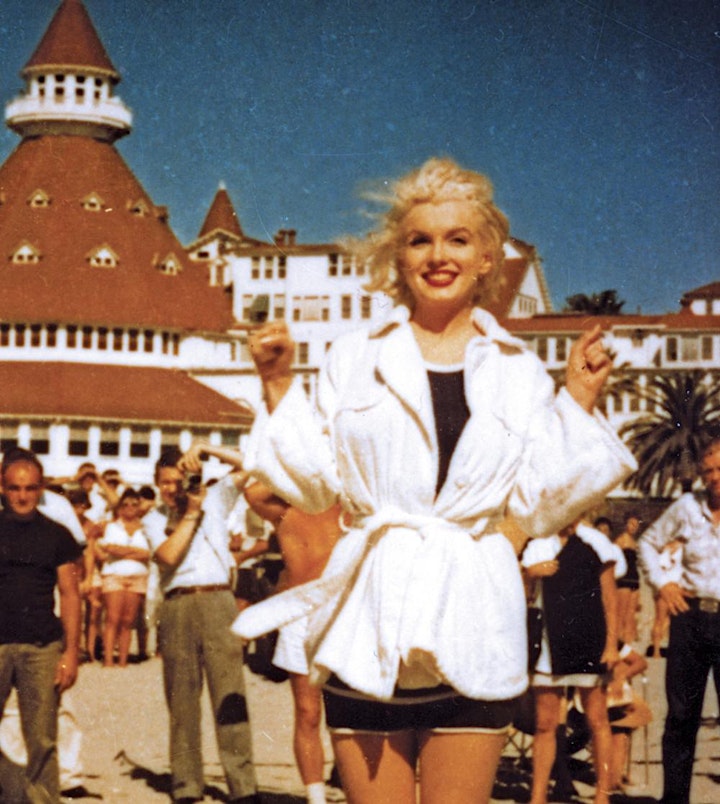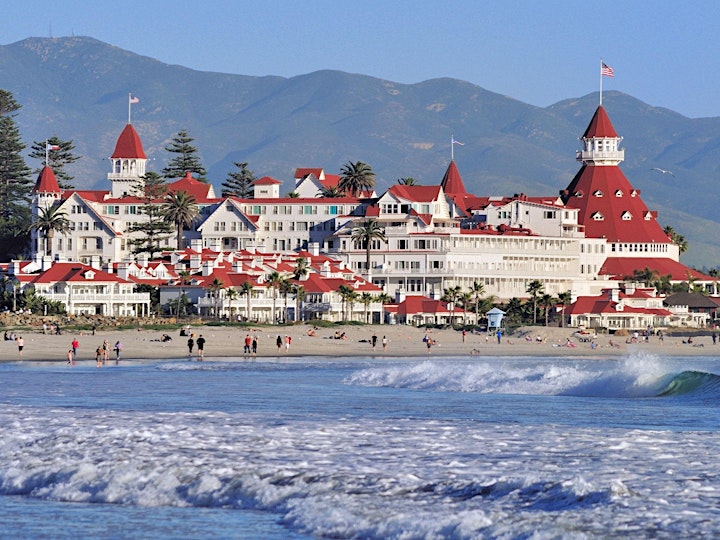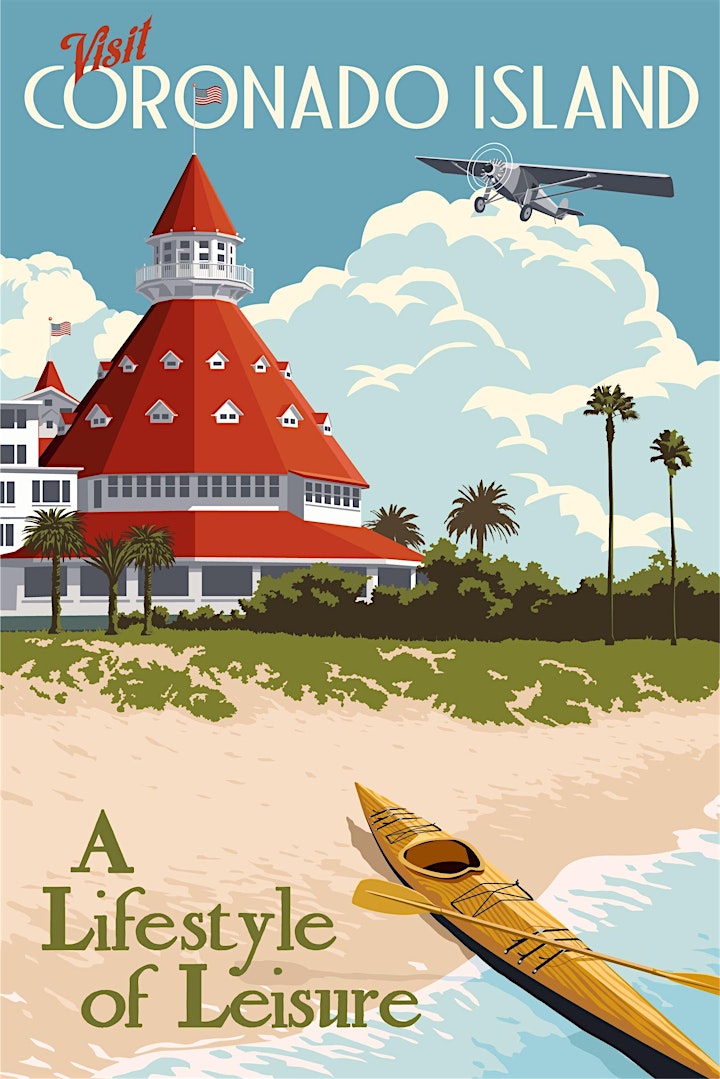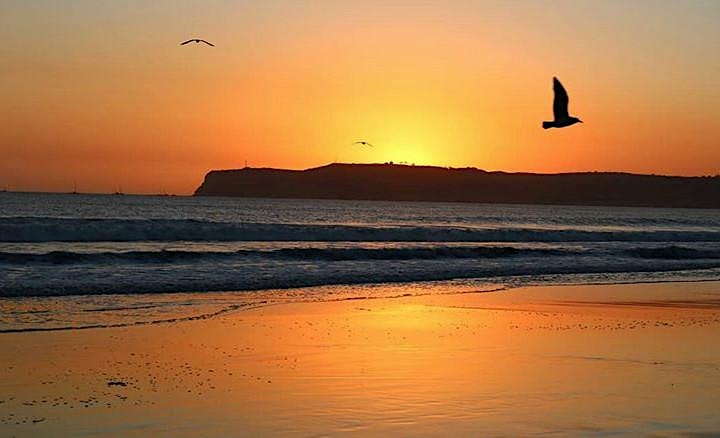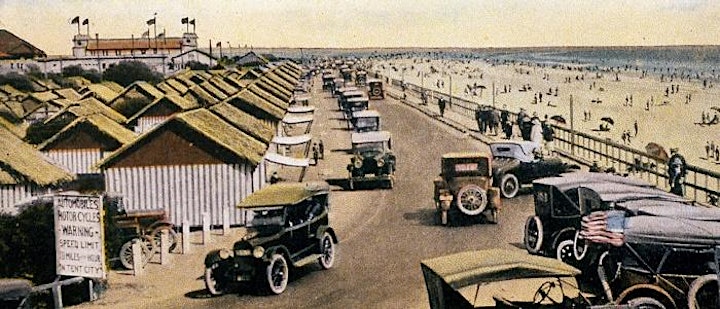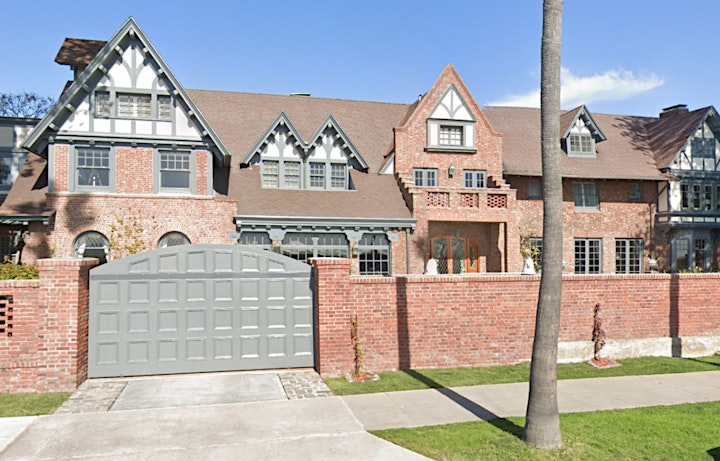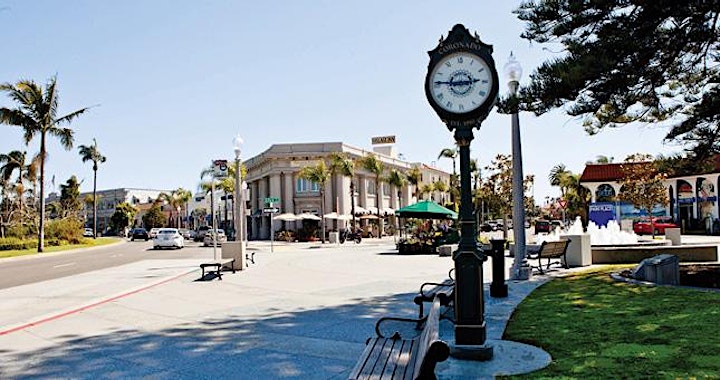 Mark Jacobson
Mark loves to travel and credits his parents with establishing his "wanderlust" at a very young age. "I was taught to appreciate scenery, history and culture during our man y familyvacations, and for that, I'm thankful."
After receiving a degree in Business Administration, Mark attended travel school and started working for a local tour company at the age of 23.
Since then, he's had the good fortune to escort many tours throughout the United States, Canada and abroad during 25+ years in the travel industry. "In addition to tour guiding, I've worked in reservations, group sales, office management, and as a travel show presenter for various tour companies. I'm well-rounded in terms of experience in the travel industry, which translates nicely into my tour guiding skills."
Mark also loves to cook. He was surrounded by home-cooked food and fresh garden vegetables growing up on his family farm. Here he learned about cooking from his mother who owned and managed several successful local restaurants. "I was always in the kitchen with my Mom, and worked side by side with her at various restaurants. I was learning to cook at a very young age, without even realizing it."
Later in life, Mark rediscovered his passion for food. In 2007 he enrolled in culinary school; "I wanted to combine my love for food with my love for travel."
After graduating culinary school, Mark continues to work both in the travel industry as a tour guide specializing in food-focused tours, and also as a personal chef. "I work hard to exceed my clients expectations. People remember the information you give them as a tour guide, but most of all, they remember how you made them feel. I want everyone to end their tour with a big smile on their face!"
Happy travels and bon appetit!
Organizer of Lifestyles of the Rich and Famous: Coronado and the Hotel Del: VIRTUAL TOUR