Lifestyle Intervention - Eat Well, Move Well, Think Well

Saturday, July 16, 2011 from 9:00 AM to 5:00 PM (MDT)
Event Details

Let's face reality.  You're probably not as healthy as you desire to be.  You don't wake up as refreshed as you think you should.  You have let those pounds accumulate over the years.  You think those little daily aches and pains are normal.  Your morning routine now consists of opening a few pill bottles to stay 'normal.'  You think "it's no big deal, you should see how unhealthy my neighbor, brother, or co-worker is."  You've blamed it on old age, a stressful job, family history, and even a self-diagnosed thyroid problem.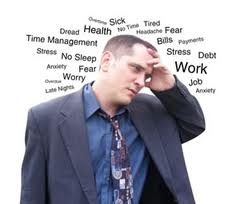 Let's face reality.  On a scale of 1-10, 10 being amazing, you would rate your health on a 6 at best.  Honestly, you've let yourself go.  I'm sure you have had spurts of eating great, exercising regularly, and working on a positive mental attitude.  What happened?  I'm guessing you either gave up something you loved or added something you hated and have given up because you would rather 'enjoy life' and not be so strict.  You justify your actions by saying, 'everything in moderation.'
Let's face reality.  You're getting worried because you're hearing stories of old classmates, college suite-mates, and co-workers being diagnosed with cancer, having by-pass surgeries, and even passing on at an early age...the same age as you.  You notice it happening more often and know you need a change.  You don't want help.  You NEED help.  You NEED a Life-Style Intervention.
Let's face reality.  THERE IS HOPE.  Genetically you are designed to have the physique of an Olympic decathlete and the energy of a todler...well into your 80s.  Chronic sickness is NOT normal.  Heart disease, cancer, diabetes, asthma, obesity, fibromyalgia, etc. are NOT normal.  You have control.  You just have to learn how.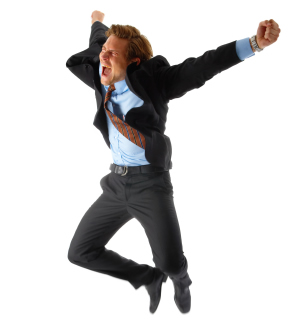 Join us in taking control of their health.  Regain and improve your health in an easy, effective, and sustainable manner.  If it's not sustainable, then it's not worth doing.  Join us as we combine the sciences of biochemsitry, genetics, physiology, and psychology into a systematic approach to life-long vitality. 
Start your journey with this unique, one-day seminar designed not only to inspire, empower, and motivate your vital changes but equip you with the tools and techniques to make changes last the rest of your life.
Do yourself a favor, take a moment to register yourself and a friend.  You won't regret it.  Join Dr. Kurt Perkins LIVE!!

When & Where

Embassy Suites
7290 Commerce Center Drive
Colorado Springs, CO 80919


Saturday, July 16, 2011 from 9:00 AM to 5:00 PM (MDT)
Add to my calendar
Organizer
T.R.U.E. Health
Dr. Kurt Perkins is a 'Lifestyle Interventionalist.'  He's on a mission of 'Leading Humanity on a Lifelong Journey to T.R.U.E. Health.' 
Kurt Perkins DC CCWP is a health care provider that views health from a paradigm usually contradictory to that of mainstream media, research, and pharmaceutical influence. "Our allopathic approach to treating conditions has not and will not ever create health. It's a massively broken system, not just because it's broke, but because it operates incongruently with what healthy physiology would allow."
T.R.U.E. is an acronym.  The 'T' stands for 'Teaching you how to ask the right questions.'  The 'R' stands for 'Realize that getting and staying well has a cost.  The greatest cost is daily conscious decision making.'  The 'U' stands for 'Understand health is normal.'  The 'E' stands for 'Embracing lifestyle changes, Eat Well, Move Well, Think Well.'
Lifestyle Intervention - Eat Well, Move Well, Think Well