LIFE'S A BEACH: Independence Day Real Estate Beach Event in Marina

Saturday, July 2, 2016 from 9:00 AM to 4:00 PM (PDT)
Event Details
Celebrate Independence Day in Marina del Rey as We Learn
How to Become Totally Financially Independent
Join Us at Our Outdoor & Indoor Beach Business and Real Estate Beach Mixer with Complimentary Breakfast!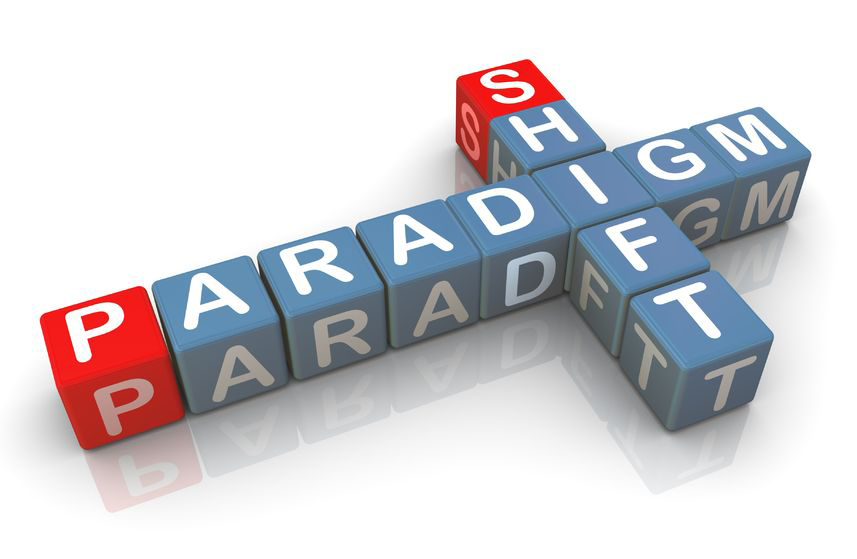 Learn, Network, Grow - Suntan, Surf, Sail
Marina del Rey, CA - July 2nd
PLEASE NOTE OUR NEW VENUE:
Jamaica Bay Inn Hotel
4175 Admiralty Way
Marina del Rey, CA 90292

WE WILL BE RIGHT ON THE WATER! ENJOY BEACH FUN.

OUTDOOR / INDOOR REAL ESTATE NETWORKING MIXER!
Enjoy Complimentary Breakfast for Our Early Bird Guests
Network and have coffee and pancakes while overlooking the beautiful boats in Marina del Rey. This is the place where Realty411 started, come celebrate!
Are you ready to Grow Your Real Estate Business, Portfolio and Network?
If so, join us for THREE EXPOS in some of the most
BEAUTIFUL beaches in the Nation.
Realty411 realizes that SUCCESS is not all about work!
SUCCESS IS A LIFESTYLE - A way of life...
Enjoy the Lifestyle in Marina del Rey - Join Us!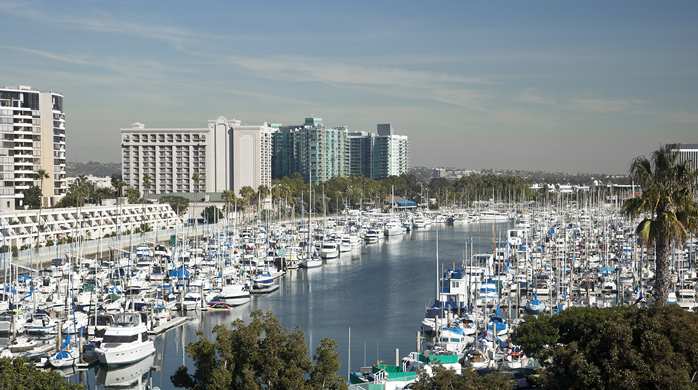 Here are some TRUTHS to keep in mind:
Money will not buy you happiness, but it gives you peace of mind

Time is the most important asset we have, don't waste it

Your health is vital to the enjoyment of your success, take care of it - Loving what you do for a living will add years to your life
Work your passion, not for profit, and the money follows

 YOUR NET WORTH IS LINKED TO YOUR NETWORK
 We want this Indepedance Day Real Estate Beach Expo to EXPAND YOUR MIND and help you achieve success. We are already done midway through 2016; Have you accomplished your goals? We want to make sure you do!

CELEBRATE INDEPENDENCE DAY WITH US AS WE ALL SET OUT TO ACHIEVE FINANCIAL AND BUSINESS INDEPENDENCE AS WELL.
Learn from TOP Leaders in the Industry!

We are hosting Local & National Experts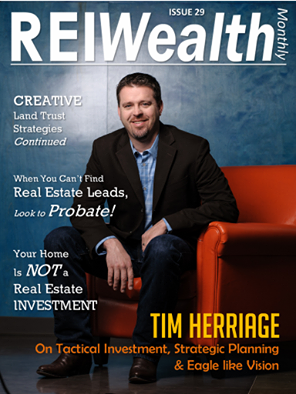 * Mingle with Vendors * Meet Local Leaders & Out of Area Investors 
 NON-Stop Tips for Real Estate Success ~ Make 2016 Your Year!
 We Want & Can Help YOU Succeed.  Bring Lots of Cards.
Mingle with Local Leaders & Industry Professionals from Around the Nation!

Hosted by Realty411 - Publisher of Investors Magazines

** Come Meet Your Local Real Estate Leaders **

 Our Realty Media Company is Owned by a California Investor & Agent

We are active investors in California & out of state!
Saturday, July 2nd

9 am to 5 pm

Realty411 was first published in 2007 and is the longest-running publication owned by the same owner -  She is a journalist, agent and active investor.

Our mission is simple: We strive to provide information about real estate to expand knowledge about the benefits of investing. We also believe that owning your own business is the BEST way to LIVE YOUR LIFE with Total INDEPENDENCE.
Our Expo Reflects Our Goals and Mission - Join Us to Expand & Grow
Please bring LOTS OF BUSINESS CARDS, it's time to Network.
LEARN HOW TO DELEGATE TO A VIRTUAL TEAM
SAVE MONEY, WORK LESS, ENJOY LIFE MORE

TOTAL INDEPENDENCE CAN BE YOURS TOO!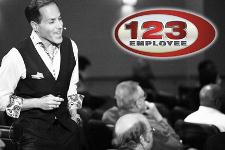 Thank You to Our Platinum Sponsor:
123 Employee
Author of: "Outsource This! Your Complete Resource to the World of Global Outsourcing" -- LEARN FROM THIS AMZING ENTREPRENEUR!

Super entrepreneur and CEO of 123Employee Daven Michaels has made a career of living the American Dream. Starting his entrepreneurial career at age 15, Daven never looked back. Best selling music and television producer, author, speaker and entrepreneur, Daven shows the little guy how to play ball with the big corporations and beat them at their own game.
Daven has shared this stage with such notables as Mark Victor Hansen, Brian Tracy, Dean Graziosi, Marshall Sylver, Richard Ferri, Matthew Buckley, Mark Joyner, Jeff Adams, Adam Urbanski, Ken Mcarthur, Glenn Dietzel, DC Fawcett and many others.
Since writing "Outsource This! Your Complete Resource to the World of Global Outsourcing", Daven has become an advocate for the small business owner and has appeared on numerous radio and TV shows across North America. His book has sold 1,000's copies worldwide. His mission is to make entrepreneurs lots of money and give them the freedom they deserve to enjoy it. Here's a bit from this amazing man himself:

"Hello Realty411 friends, I'm Daven Michaels, founder of 123 Companies. I've been an entrepreneur since the age of 15, that's over 30 years now. During this time I stumbled across a business formula that I used to turn multiple diverse business ventures into extremely successful businesses, including a few multiple-million dollar home runs.
I was very fortunate to have crossed paths with a very smart individual at a very young age. He took me under his wing, he mentored me and guided me. I find myself applying those same lessons and principles even today.
In 2006 I started 123Employee, a virtual employee center in the Philippines. I started with one employee and today we have hundreds of employees operating from several managed facilities. In 2011 I used the power of public speaking to cast a wider net and reach even more entrepreneurs all over the world.

In the same year we started offering higher level marketing, business consulting and coaching services. This grander desire to help people started in 2009 when a friend suggested that I teach others how to achieve success. This ignited a flame that has grown and grown over the years.

However, teaching alone was not enough. I believe that talk is cheap these days. There are many people who teach business and marketing, yet very few understand the trials and tribulations business owners are facing in today's economy.
My commitment to you is simple, through the 123 companies and our events, we will help you save money, make more money, grow your business, get your time back and ultimately create the lifestyle you desire."

---
Why are we at Realty411 so excited about Daven?
Well, because THAT IS HOW WE STARTED our publication and business back years ago! When we began Realty411, we hired people from around the world to work as graphic artists, web designers, writers, copy editors, marketing associates...
AND WE STILL EMPLOY a virtual staff of many located around the world.

Folks, you DO NOT WANT TO MISS this special presentation. Daven was not scheduled to join us at this event, we actually CREATED AN EVENT just for him and to celebrate INDEPENDENCE DAY living with this special information.
---
PLUS, THREE DAYS TO REAL ESTATE GREATNESS!
a complete blue print to securing a deal in just 3 days.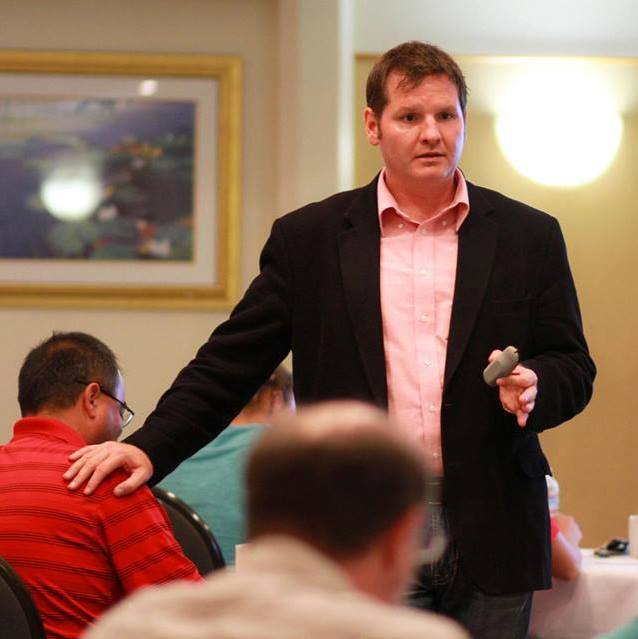 Learn from Jason Kennedy, M.S.

Imagine if…

You could have a $30,000 Real Estate Deal in the pipeline in just 3 days?! Even if you have never done a deal! Even if you have bad credit and / or no money!

I want to introduce you to Jay K (Jason Kennedy).

Jay went from being a High School Counselor making $30,000 per year with over $100,000 in debt…to successful Real Estate Investor in a few short years. In fact, he did 32 deals in his 1st year!

For this reason, we are flying him in to share his story and reveal how he takes investors and put deals under contract in 3 days or less.

Jay shares his secrets to success at this ONE TIME only event! Here is what you'll discover…
 -          > The 5 Critical Components to locking down a deal in 3 days!
 -          > 7 Off Market Strategies to find deals that no one else knows about!
 -          > The new underground method for finding money for your deals!
 -          > How to automate your Real Estate Business so you can create the lifestyle you've always wanted!
And when you attend, you will receive Jay's quick start guide…as a gift.
Here's just one of the many success stories from Jay's students…

" I was brand new to Real Estate. Didn't even know where to start! Thanks to Jay K, I wholesaled my first deal in less than a week and made $8K! $8K in a week is more than twice as much as I was making in my full time job! I am on to the next! Thanks Jay K!"

Glenn – Indianapolis, IN
If you are ready to change your life, have better relationships with your family, and create your legacy… 

…then take the day off of work, call the babysitter, do whatever it takes to get to this incredibly special event!

P.S. Jay is the Real Deal. Since 2003, he has averaged 30 Fix and Flips per year, and has developed an impressive Residual Income Portfolio which includes Single Family Homes, Apartment Buildings, and Commercial Properties.
P.P.S. If you are struggling to do your first deal, or want to do a TON of deals each and every month then get to this event! Jay K has created thousands of successful Real Estate Investors…Why not you?!
---
Join Realty411, the leading real estate investor magazine and expo company in the country. We served more investors in 2015 than anyone else in our niche. One of our magazines had nearly 30,000 reads online!

Since 2007, we have been providing individuals with the resources they need to succeed in real estate. Don't miss this important event!!
Our UNIQUE speakers are joining us to help you grow and learn, as well as to help you expand your portfolio to levels you've only dreamed of.

                              

GROW YOUR PIG FARM (PASSIVE INCOME GENERATORS)
Learn from Hector Padilla who mentored the publisher of Realty411 magazine when she started as an agent in real estate 15 years ago. Hector is a top-producing broker in Southern California. He has personally purchased nearly $65,000,000 worth of real estate; and as a broker has successfully closed over 1,000 transactions.

His most recent transaction: He flipped a PARKING LOT in Los Angeles and made $1.3 Million in one year.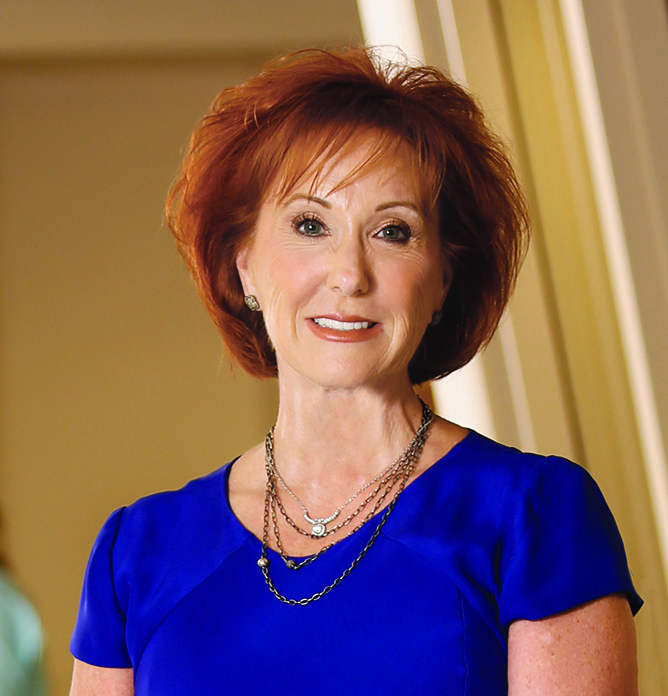 >>> Don't miss this exclusive presentation with Jim Beam and Rebecca Rice with Rebecca Rice and Associates. This is your opportunity to learn how to Increase the ROI on Your REI by learning the strategies that the wealthy already know and use to grow their wealth faster, plus at the same time add stability and liquidity to their portfolio.


Rebecca Rice and Associates is traveling from a great distance to meet you. Rebecca and JIm Beam (pictured below), have created a huge impact in the lives of many Realty411 fans and readers. Learn how you can benefit from learning what the wealthy already know.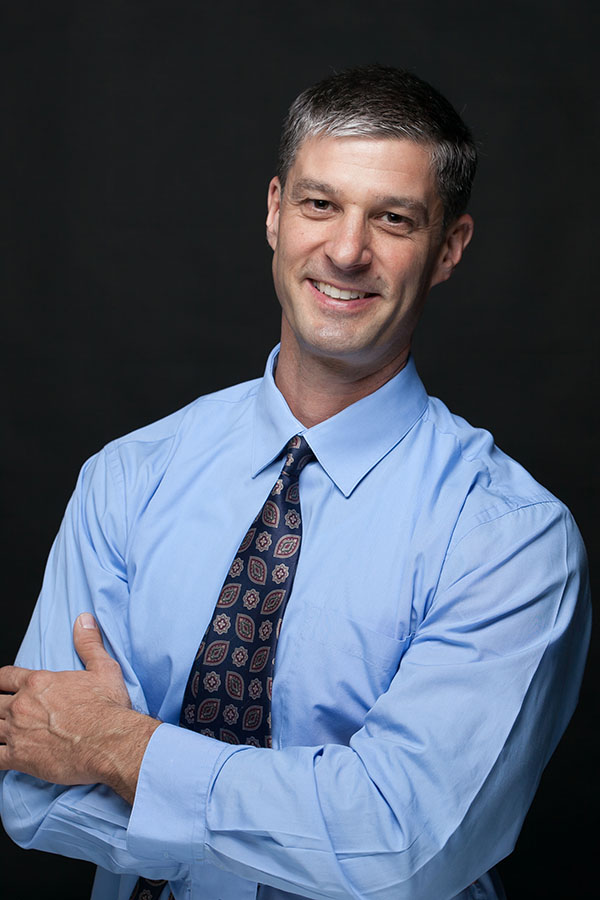 Leverage the world's most powerful financial institutions and create your own private lending machine.
I'm Jim Beam of Jim Beam Financial partnering with Rebecca Rice and Associates. We work with folks all over the country to improve their financial position using the same strategies we use. Today I will be sharing one of our favorite strategies that you will be able to use in your Real Estate Investing business.
Many investors talk about leveraging. Some discuss compound interest. Fewer, if any, put the two strategies together. I will be sharing an amazing strategy of leveraging the world's most powerful financial institutions.This leveraging strategy, when combined with the uninterrupted compounding growth of your retained capital, will generate wealth in such a way as you have never seen before.
Come prepared to explore how banks leverage money and how you can emulate them in your Real Estate Investing. I will show you how to borrow money at low interest rates so you can invest at higher rates. AND, retain your personal capital in the safest, the strongest and the most resilient financial institutions in the world.                                         

ATTENTION INVESTORS, AGENTS, BROKERS, BUSINESS OWNERS: We will host a BONUS SEMINAR on credit optimization after the expo!

>>>>   Thanks to CreditSense -- Our Platinum Sponsor  <<<<
Confused about Your Credit Score?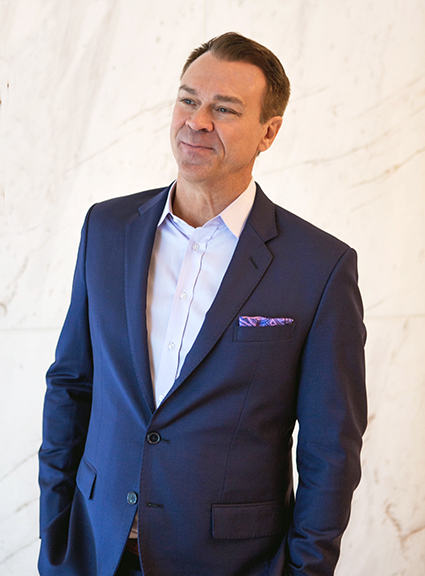 Learn Tips on How to Raise Your Score.
Become Educated on the Credit Rating System
Get Your Own 800+ Credit Score
with Merrill Chandler, Founder of CreditSense!
Learn how to optimize your credit and raise your credit score 45 points in 45 days while getting on the path to a Tier 1 or even 800+ credit score.
Disover how to raise your credit score 45 points in 45 days! Do you know what opportunities come with an 800+ credit score? THE CREDITSENSE DIFFERENCE. CreditSense tackles the 800 pound gorilla of the credit system by helping consumers and business professionals to achieve Tier 1 or even 800+ credit scores.
CreditSense offers powerful, proven strategies to not only recover lost points due to bad credit, but to optimize our clients' credit profiles so that every piece of data measured by FICO scoring software produces the maximum number of credit score points for them. Find out more on how to optimize your credit score to get maximum leverage, which will enable you to skyrocket your real estate portfolio.
NETWORK WITH EXHIBITORS - WIN PRIZES - BRING THE FAMILY - ENJOY A WONDERFUL BREAKFAST MIXER - GROW YOUR BUSINESS!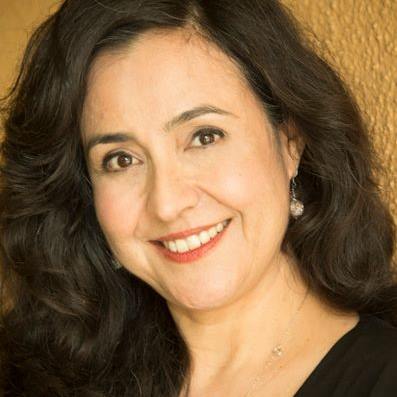 >>> Meet Linda Pliagas, publisher of Realty411 magazine, the longest-running real estate investment publication and national expo company. In business since 2007, Realty411 has helped thousands of investors expand their knowledge and connections with their complimentary magazines and events. Linda has been a real estate agent for 14 years and a landlord for over 20 years. Linda's family also owns a luxury business restoring and selling fine watches and clocks. Her family also owns several other businesses in California.

 ***Speakers subject to change due to availability - this page will be updated regularly with updates and will include the agenda shortly***

 ~~~~~~~~~~~~~~~~~~~~~~~~~~~~~~~~~~~~~~~~~~~~~~~~~~~~~~~~~~~~~~~~


---
 Celebrate Real Estate in MARINA DEL REY!
Our discussions cover a wide range of topics:
Commercial & Residential Real Estate * Private Lending * Raising Capital * Networking Tips to Grow Your Influence * Strategies to Increase ROI * Gain Perspectives on TOP Local & National HOT Markets * Fix & Flips * Buy and Hold + Wholesaling, Notes & More...

Mingle Outdoors with Exhibitors Such As: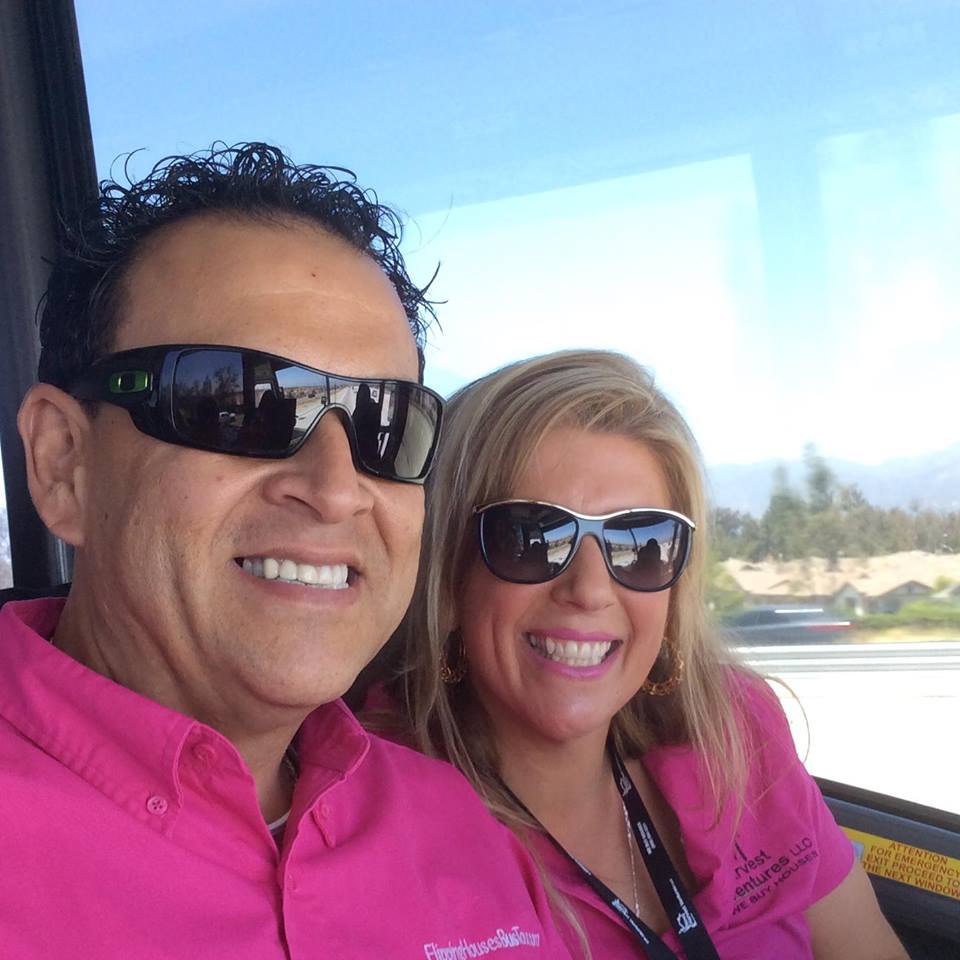 Anthony Patrick is the CEO of New Harvest Ventures LLC and a principal member of White Rock Capital Inc.
Anthony is a seasoned real estate expert with almost 20 years of experience, and has been involved in over a thousand transactions in all areas of real estate over the course of his career.. His passion is to help others build wealth through real estate investing and positively affect the lives of those around them.

Anthony has been in the trenches as a handyman, became a property manager, and is now a successful real estate investor who mentors new and seasoned investors who want to achieve the same level of success as he did. He has taught thousands of students at more than a hundred events across this great nation and shared the stage with titans like Donald Trump, Suze Orman and Ron LeGrand.

Though the majority of his experience is in flipping houses, he has considerable experience in all areas of real estate investing strategy and tactics; including, but not limited to; wholesaling, REDC auctions, court-house auctions, REO properties, probates, pre-foreclosures, storage, lease options and rentals.

His vast knowledge about all areas of real estate finance and investing has transformed the lives of his students and their families.
 EXCLUSIVE THOUGHT-PROVOKING EDUCATION!
This is your chance to gain insight into the local real estate market as well as gain perspective of some of the top areas around the country to invest in. All guests receive TOP Investment publications.

Vital industry and "top insider" information will also be made available at this important event, such as:
1. Where can local investors acquire Private Funds and Hard Money Loans for Investing?
2. What are some Prime Areas to invest in the Local Market?
3. Where are Savvy Investors going to find top Cash Flow markets out of state?
4. What's going on at the Local Courthouse and with the Foreclosure Market? 
5. Who are the TOP brokers and agents in Our Area and how can they help Investors find, secure and acquire those deals.
6. Learn about other Industry Events happening in California and out of state that are important to attend - Our friends host them. We promote very important industry events where hundreds of like-minded individuals unite for networking.
7. Meet the publisher of Realty411, who is an active real estate investor. Some of her California deals appreciated over $200K in less than two years.* ( *results are not typical )

8. What areas are being scoped out by Local Investors? Find Out...
 All Guests Receive Our California-owned magazines, including:
Realty411, CashFlow Express & REI Wealth Monthly
  Meet Local Leaders & Industry Giants - We are California Investors

Influential Real Estate People & Business Owners Attending!

 Find Potential Partners, New Friends, Build Your Circle of Influence.
 
YOUR NET WORTH IS EQUAL TO YOUR NETWORK
We are hosting this event to help increase your contacts
and to further your potential in this industry, so don't miss out!
Also, Inside Our Publications Discover Finance Leaders

Our VIP Advertisers Include:
FirstKey Lending, LLC, Pacific Private Money,
Zinc Financial, B2R Finance, and Security National Mortgage
among others, learn about these financial resources.

Join Us to Learn About These Companies and More!
~~~~~~~~~~~~~~~~~~~~~~~~~~~~~~~~~~~~~~~~~~~~~~~~~

* Plus, enjoy viewing REI Wealth Monthly, our fully-interactive digital publication
developed for Apple enthusiasts by an investor from San Diego, California
* Learn Tips and Strategies on TOP Real Estate Niches:
Fix 'n' Flip, Wholesaling, Crowdfunding, Buy & Hold,
Local & Out-of-State, Private Lending, Commercial & Residential
 ~~~~~~~~~~~~~~~~~~~~~~~~~~~~~~~~~~~~~~~~~~~~~~~~~
FOR INFORMATION PLEASE VISIT:
CALL: 805.693.1497 | 24 Voice Mail: 310.499.9545
Realty411's main website at: http://realty411guide.com

 Hear the 411 About Us: CLICK HERE
JOIN OUT NETWORK AT NO COST...

 Be sure to get your hands on our new release of Realty411 Magazine, Private Money411 and CashFlow Express either by mail, or by picking up a free copy at one of our events!
ARE YOU A VIP REALTY411 MEMBER YET? IT'S FREE CLICK HERE
No matter what, please mark your calendar so you don't miss out on this fantastic real estate and finance expo. Our goal is to provide fantastic resources to help you learn about real estate or grow as an investor. We know your time is valuable, so we have wonderful books, magazines, and other gifts to give away.
Start the year off right with spectacular networking!!! Build NEW friendships and business collaborations with some of the industry's TOP Leaders. Plus, guests will discover new resources to FUND deals. Joining us are incredible speakers, sophisticated investors, and VIP Industry Leaders from across the country.
– Meet Arnie Abramson, renowned expert on Texas Tax Lien real estate investing.
– Learn how tax deed investing differs in different states, and how Texas specifically offers better investing opportunities that most states.
– Learn more about how you can get started investing in Texas Tax Liens. - See more at: http://shows.flipnerd.com/real-estate-investing-expert-interviews/texas-tax-sales-arnie-abramson#sthash.HwELrYpg.dpuf
---
Save
Save
Save
Save
Save
Save
<span style="border-radius: 2px; text-indent: 20px; width: auto; padding: 0px 4px 0px 0px; text-align: center; font: bold 11px/20px 'Helvetica Neue',Helvetica,sans-serif; color: #ffffff; background: #bd081c url('data:image/svg+xml;base64,PHN2ZyB4bWxucz0iaHR0cDovL3d3dy53My5vcmcvMjAwMC9zdmciIGhlaWdodD0iMzBweCIgd2lkdGg9IjMwcHgiIHZpZXdCb3g9Ii0xIC0xIDMxIDMxIj48Zz48cGF0aCBkPSJNMjkuNDQ5LDE0LjY2MiBDMjkuNDQ5LDIyLjcyMiAyMi44NjgsMjkuMjU2IDE0Ljc1LDI5LjI1NiBDNi42MzIsMjkuMjU2IDAuMDUxLDIyLjcyMiAwLjA1MSwxNC42NjIgQzAuMDUxLDYuNjAxIDYuNjMyLDAuMDY3IDE0Ljc1LDAuMDY3IEMyMi44NjgsMC4wNjcgMjkuNDQ5LDYuNjAxIDI5LjQ0OSwxNC42NjIiIGZpbGw9IiNmZmYiIHN0cm9rZT0iI2ZmZiIgc3Ryb2tlLXdpZHRoPSIxIj48L3BhdGg+PHBhdGggZD0iTTE0LjczMywxLjY4NiBDNy41MTYsMS42ODYgMS42NjUsNy40OTUgMS42NjUsMTQuNjYyIEMxLjY2NSwyMC4xNTkgNS4xMDksMjQuODU0IDkuOTcsMjYuNzQ0IEM5Ljg1NiwyNS43MTggOS43NTMsMjQuMTQzIDEwLjAxNiwyMy4wMjIgQzEwLjI1MywyMi4wMSAxMS41NDgsMTYuNTcyIDExLjU0OCwxNi41NzIgQzExLjU0OCwxNi41NzIgMTEuMTU3LDE1Ljc5NSAxMS4xNTcsMTQuNjQ2IEMxMS4xNTcsMTIuODQyIDEyLjIxMSwxMS40OTUgMTMuNTIyLDExLjQ5NSBDMTQuNjM3LDExLjQ5NSAxNS4xNzUsMTIuMzI2IDE1LjE3NSwxMy4zMjMgQzE1LjE3NSwxNC40MzYgMTQuNDYyLDE2LjEgMTQuMDkzLDE3LjY0MyBDMTMuNzg1LDE4LjkzNSAxNC43NDUsMTkuOTg4IDE2LjAyOCwxOS45ODggQzE4LjM1MSwxOS45ODggMjAuMTM2LDE3LjU1NiAyMC4xMzYsMTQuMDQ2IEMyMC4xMzYsMTAuOTM5IDE3Ljg4OCw4Ljc2NyAxNC42NzgsOC43NjcgQzEwLjk1OSw4Ljc2NyA4Ljc3NywxMS41MzYgOC43NzcsMTQuMzk4IEM4Ljc3NywxNS41MTMgOS4yMSwxNi43MDkgOS43NDksMTcuMzU5IEM5Ljg1NiwxNy40ODggOS44NzIsMTcuNiA5Ljg0LDE3LjczMSBDOS43NDEsMTguMTQxIDkuNTIsMTkuMDIzIDkuNDc3LDE5LjIwMyBDOS40MiwxOS40NCA5LjI4OCwxOS40OTEgOS4wNCwxOS4zNzYgQzcuNDA4LDE4LjYyMiA2LjM4NywxNi4yNTIgNi4zODcsMTQuMzQ5IEM2LjM4NywxMC4yNTYgOS4zODMsNi40OTcgMTUuMDIyLDYuNDk3IEMxOS41NTUsNi40OTcgMjMuMDc4LDkuNzA1IDIzLjA3OCwxMy45OTEgQzIzLjA3OCwxOC40NjMgMjAuMjM5LDIyLjA2MiAxNi4yOTcsMjIuMDYyIEMxNC45NzMsMjIuMDYyIDEzLjcyOCwyMS4zNzkgMTMuMzAyLDIwLjU3MiBDMTMuMzAyLDIwLjU3MiAxMi42NDcsMjMuMDUgMTIuNDg4LDIzLjY1NyBDMTIuMTkzLDI0Ljc4NCAxMS4zOTYsMjYuMTk2IDEwLjg2MywyNy4wNTggQzEyL
When & Where

JAMAICA BAY INN
4175 Admiralty Way
Marina del Rey, CA 90292


Saturday, July 2, 2016 from 9:00 AM to 4:00 PM (PDT)
Add to my calendar
Organizer
* Event Organized by Realty411 Magazine*
Based in Santa Barbara County, Calif., Realty411.com publishes online and print magazines, e-newsletters, produces expos, and mixers around the United States. Their mission to educate and empower everyone from all walks of life to invest in real estate.
The media/marketing company is owned by a real estate investor and licensed California real estate sales agent. Realty411 currently reaches more personal investors around the nation with their in-house expos and events than any other realty investor publication in the world. Many expos are also charity events where awareness and donations are raised for numerous worthwhile organizations, which focus on children, assisting the homeless, victims of domestic violence, and animal welfare.
For information, call: 805.693.1497 or visit http://Realty411.com or
Our new expo website: http://Realty411expo.com
To contact us directly, call: 805.693.1497 or info@realty411.com
Save