Life's a Beach - East Coast Real Estate Investors' Expo in Ft. Lauderdale/Boca Raton

Saturday, July 30, 2016 from 9:00 AM to 5:00 PM (EDT)
Event Details
Celebrate Real Estate Investing in FLORIDA

with the only FREE real estate expo in Ft. Lauderdale

Hosted by The Millionaires Investment Group,
Laura Al-Amery & Realty411 Magazine
THIS IS OUR 2ND EXPO IN FLORIDA THIS YEAR!

Join Us at Our Outdoor & Indoor Beach Business and
Complimentary Real Estate Expo & Mixer!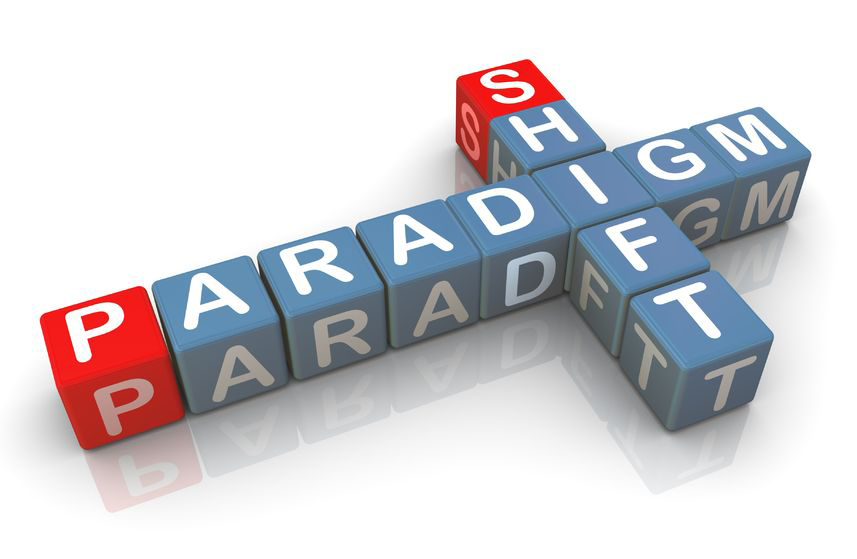 Learn, Network, Grow - Suntan, Surf, Sail
REAL ESTATE EXPO & NETWORKING MIXER!
 Sheraton Suites Fort Lauderdale at Cypress Creek

555 N.W. 62nd Street
Ft. Lauderdale, FL 33309
Saturday, July 30, 2016 from 9:00 AM to 5:00 PM (EDT)
 Are you ready to Grow Your Real Estate Business, Portfolio and Network?
SUCCESS is not all about work!
SUCCESS IS A LIFESTYLE - A way of life...
Enjoy the Lifestyle in Ft. Lauderdale - Join Us!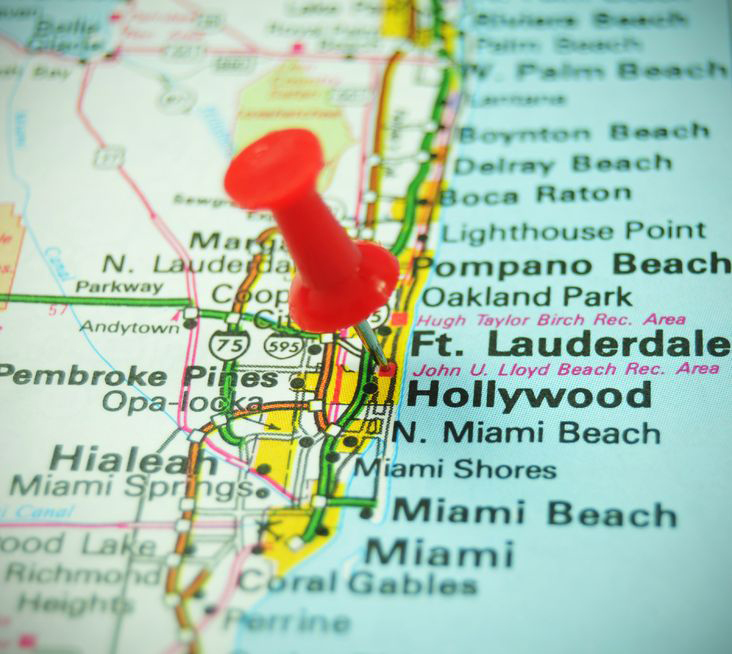 YOUR NET WORTH IS LINKED TO YOUR NETWORK
 We want this Florida Real Estate Beach Expo to EXPAND YOUR MIND and help you achieve success. We are already done midway through 2016 - Have you accomplished your goals? We want to make sure you do!

CELEBRATE INDEPENDENCE DAY WITH US AS WE ALL SET OUT TO ACHIEVE FINANCIAL AND BUSINESS INDEPENDENCE AS WELL.
Learn from TOP Leaders in the Industry!

We are hosting Local & National Experts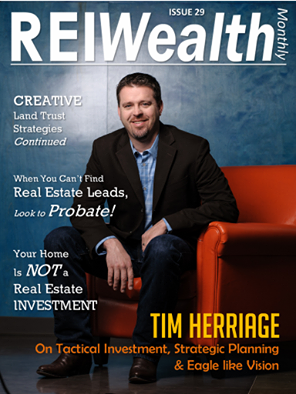 * Mingle with Vendors * Meet Local Leaders & Out of Area Investors 
 NON-Stop Tips for Real Estate Success ~ Make 2016 Your Year!
 We Want & Can Help YOU Succeed.  Bring Lots of Cards.
 Mingle with Local Leaders & Industry Professionals from Around the Nation!

Hosted by Realty411 - Publisher of Investors Magazines

** Come Meet Your Local Real Estate Leaders **

Our realty media company is owned by Linda Pliagas, a 22-Year California active investor and licensed real estate agent for over 15 years! Linda has personally referred MILLIONS of dollars worth of real estate to brokers around the nation. Linda's mission in life is to help others also benefit from real estate and to help others realize their financial goals.

Saturday, July 30th

9 am to 5 pm

Realty411 was first published in 2007 and is the longest-running publication owned by the same owner -  She is a journalist, agent and active investor.

Our mission is simple: We strive to provide information about real estate to expand knowledge about the benefits of investing. We also believe that owning your own business is the BEST way to LIVE YOUR LIFE with Total INDEPENDENCE.
Our Expo Reflects Our Goals and Mission - Join Us to Expand & Grow
Please bring LOTS OF BUSINESS CARDS, it's time to Network.
---
Come Hear and Learn from Michael Poggi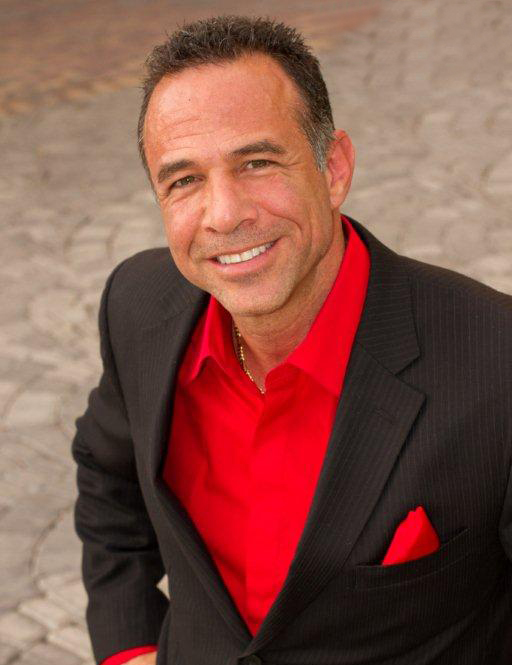 Michael Poggi is a nationally recognized public speaker, established author, and professional investor, with nearly two decades of experience. Michael speaks on advanced wealth strategies and how to invest in Real Estate and Businesses the right way .He presents topics such as: house flipping, purchasing apartment buildings, and building new construction homes, development projects, purchasing vacant lots in fast growing areas and buying businesses in your IRA or your old 401K plan. He teaches people how to make their IRA self-directed in the true sense, so you can use it for real estate. He also teaches people and mentors students on how to make their IRA cash flow monthly tax-free as well as how to invest properly.

In addition, Michael is the president and founder of The Millionaires Investment Group, based in Ft. Lauderdale, Florida. There are 10,000 members of the Millionaires Investment Group and 2500 Active Investors. The Millionaires Investment Group holds a meeting on a monthly basis to network and partner on real estate ventures, and businesses. Michael's company specializes in many aspects of commercial real estate, vacant land, development projects, new construction home projects and businesses. The group attracts top notch speakers from all around the country, who are featured monthly to provide additional education.
Michael is often a featured guest on the Money Talk radio show. His company, Build Wealth with Land, LLC, is one of the largest land providers in the U.S., providing hundreds of vacant lots to investors and builders yearly.
Michael has bought and sold over 1000 vacant lots and houses in the last 10 years, tax free.
---
Learn From a Local Leader:
Laura Al-Amery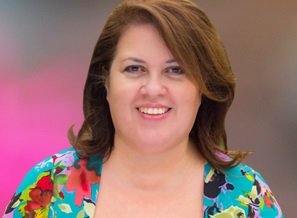 Laura Al-Amery has been a real estate investor and mentor for almost 30 years. She has been a pioneer of several real estate investing strategies before they became mainstream, from wholesaling to raising private money. Everything she teaches has been developed from personal experience.
She runs real estate clubs in several cities from Chicago to Atlanta and South Florida. 
Her focus today is to streamline the real estate investing business by simplifying the process while exponentially growing the financial results. In other words, how to truly live a financially and active lifestyle, without trading time for dollars. Her signature program is Rapid REI Riches.
---
Rebecca Rice and Associates is traveling from a great distance to meet you. Rebecca and JIm Beam (both pictured below), have created a huge impact in the lives of many Realty411 fans and readers. Learn how you can benefit from learning what the wealthy already know.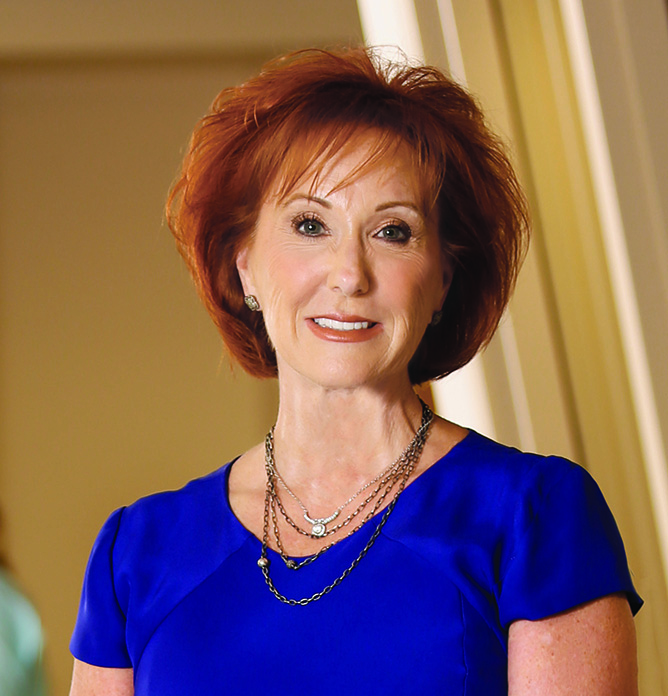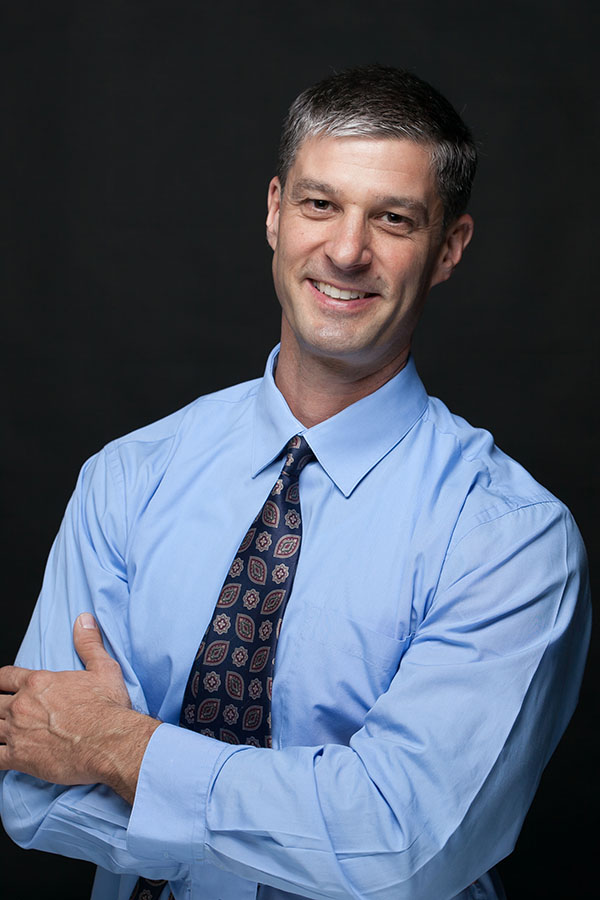 Leverage the world's most powerful financial institutions and create your own private lending machine.
I'm Jim Beam of Jim Beam Financial partnering with Rebecca Rice and Associates. We work with folks all over the country to improve their financial position using the same strategies we use. Today I will be sharing one of our favorite strategies that you will be able to use in your Real Estate Investing business.
Many investors talk about leveraging. Some discuss compound interest. Fewer, if any, put the two strategies together. Iwill be sharing an amazing strategy of leveraging the world's most powerful financial institutions.This leveraging strategy, when combined with the uninterrupted compounding growth of your retained capital, will generate wealth in such a way as you have never seen before.
Come prepared to explore how banks leverage money and how you can emulate them in your Real Estate Investing. I will show you how to borrow money at low interest rates so you can invest at higher rates. AND, retain your personal capital in the safest, the strongest and the most resilient financial institutions in the world.

ATTENTION INVESTORS, AGENTS, BROKERS, BUSINESS OWNERS: We will host a BONUS SEMINAR on credit optimization after the expo! 

Confused about Your Credit Score?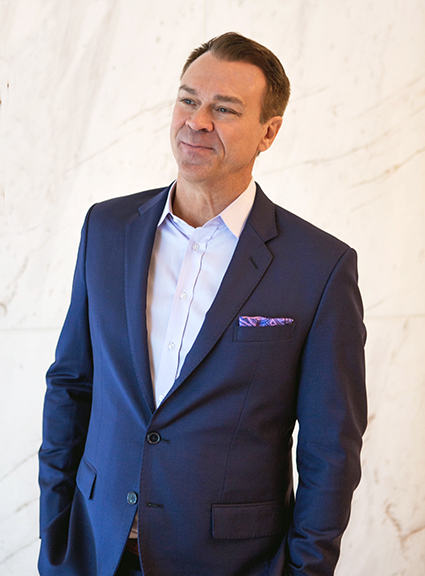 Learn Tips on How to Raise Your Score.
Become Educated on the Credit Rating System
Get Your Own 800+ Credit Score
with Merrill Chandler, Founder of CreditSense!
Learn how to optimize your credit and raise your credit score 45 points in 45 days while getting on the path to a Tier 1 or even 800+ credit score.
Disover how to raise your credit score 45 points in 45 days! Do you know what opportunities come with an 800+ credit score? THE CREDITSENSE DIFFERENCE. CreditSense tackles the 800 pound gorilla of the credit system by helping consumers and business professionals to achieve Tier 1 or even 800+ credit scores.
CreditSense offers powerful, proven strategies to not only recover lost points due to bad credit, but to optimize our clients' credit profiles so that every piece of data measured by FICO scoring software produces the maximum number of credit score points for them. Find out more on how to optimize your credit score to get maximum leverage, which will enable you to skyrocket your real estate portfolio.
---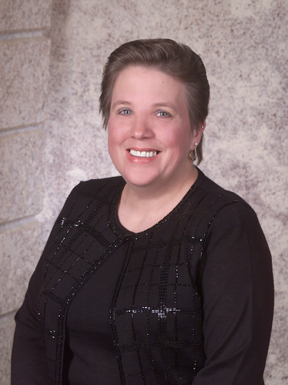 Kathy Kennebrook: Fill Your Pipeline With Sellers and More Lenders AND Automate Your Business

Kathy Kennebrook is the ultimate success story. She spent several years in the banking industry before discovering the world of real estate. After attending some real estate seminars this 4 foot 11 mother of two got really excited and before you know it she'd bought and sold hundreds of properties using none of her own money or credit.
Kathy holds a degree in accounting and has co-authored the books- The Venus Approach to Real Estate Investing, Walking With the Wise Real Estate Investor, and Walking With the Wise Entrepreneur which also includes real estate experts Donald Trump, Suze Orman, Robert Kiyosaki, and Dr. Wayne Dyer. She is the nation's leading expert at finding highly qualified, motivated sellers, buyers and lenders using many types of direct mail marketing. She is known throughout the United States and Canada as the Marketing Magic Lady. She has put together a simple step-by-step system that anyone can follow to duplicate her success.
Kathy has been speaking throughout the country and across Canada for over 10 years and has shared the stage with Ron LeGrand, Donald Trump, Dr. Phil., Dan Kennedy, Mark Victor Hansen, Ted Thomas and Suze Orman to name a few. Kathy is going to share with you how she generates a seven figure income by mailing a handful of letters throughout the year to highly selected targets by knowing exactly what to send them, who to send them to and exactly how to deliver her message. She will teach you the secrets of pre-screening and automating your marketing and follow up systems to put your entire Real Estate business on auto-pilot.
---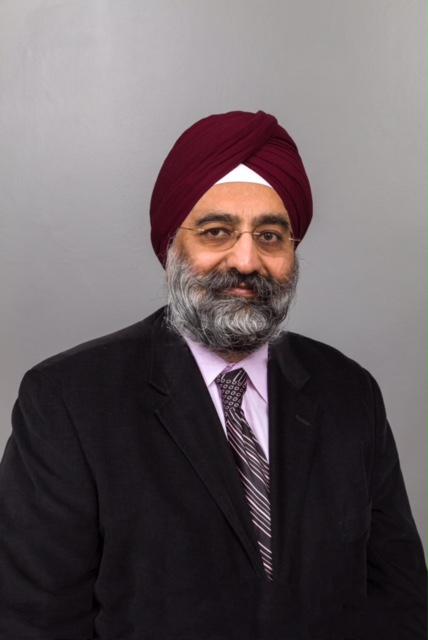 Manny Singh
Senior Partner at the Law Offices of Manny Singh
Manny received his law degree from the Shepard Broad Law Center at Nova Southeastern University in 1985. Prior to law school, he owned and operated a manufacturing company and several retail stores, experience he gained from helping run his father's businesses in Canada.
In addition to running a successful law practice, he has continued as a successful entrepreneur and businessman founding his own realty and investment company, and mortgage corporation with affiliated offices in Florida and California. Adding to his scope of experience, he has provided counsel to investment groups based in the U.S., Europe, Far East and the Middle East, and has had ventures in the redevelopment of properties.
---
Learn to Defend What is Yours with Asset Protection

Discover Tips and Resources with Jay Butler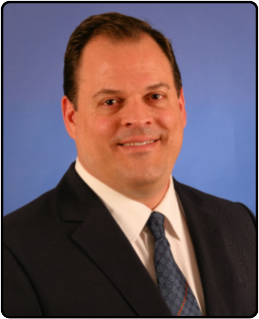 Jay Butler
is the Managing Director
of Asset Protection Services of America, the former Managing Director of Asset Protection Services International, Ltd and the former Vice-President of Sales and Marketing for Corporate Support Services of Nevada Inc. Mr. Butler holds a Bachelor's Degree of Fine Arts (BFA) from Boston University.

Jay has provided customized business entity structuring for clients in all 50 states along with some of the most respected names in the industry including the Jay Mitton organization "the father of asset protection" and Real Estate Investor Association seminars.

While working with Wealth Protection Concepts, LLC under the tutelage of the former Las Vegas and North Las Vegas city attorney Carl E. Lovell Jr. (now deceased from Leukemia), Mr. Butler was bestowed the title of "Asset Protection Planner" for his competency and experience. He also co-authored the first edition of his book "Cover Your Assets: Legal Authorities on Asset Protection, Tax Strategies and Estate Planning" © 2006 with Dr. Lovell.

While residing in Switzerland, Mr. Butler was the Associate Director of "CO-Handelszentrum GmbH" providing Swiss company formation and administration services and executed a full-range of fiduciary responsibilities including sales, client support and international corporate compliance services (KYC, FATCA, AML, FATF and Swiss Code of Obligations).

Jay builds his relationships through consistent attention to detail and reliable support. He has traveled extensively throughout the United States (having visited 49 of the 50 states), explored 36 nations worldwide, and has lived in a total of 7 countries throughout North America, Central America, the Middle East, North Africa and Europe.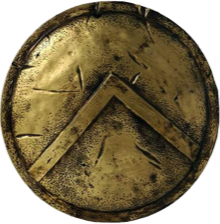 About  Asset Protection Services of America
Learn the fascinating history behind Asset Protection Services Logo: "The inverted "V" displayed on our shield is the uppercase letter "L" in ancient Greek identifying the people of Lacedaemonia, which in historical times was the proper name for the Spartan state. The Greek cry "Molṑn Labé" means "Come and Get Them" as spoken by King Leonidas in response to the Persian army's demand for the outnumbered Spartans (300 against 300,000) to surrender their weapons during battle in the narrow pass or 'hot gates' of Thermopylae in 480 B.C. The iconic expression has become a symbol of courage to defend that which belongs to you, even if faced against overwhelming or insurmountable odds."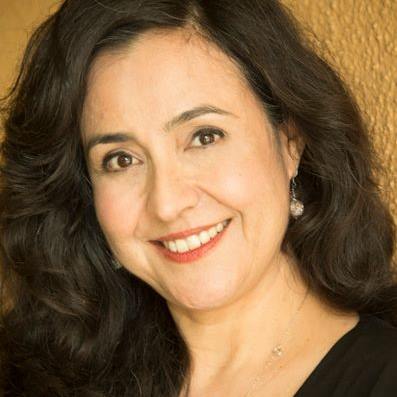 >>> Meet Linda Pliagas, publisher of Realty411 magazine, the longest-running real estate investment publication and national expo company. In business since 2007, Realty411 has helped thousands of investors expand their knowledge and connections with their complimentary magazines and events.
Linda has been a real estate agent for 14 years and a landlord for over 20 years. Linda's family also owns a luxury business restoring and selling fine watches and clocks. Her family also owns several other businesses in California.

---
Learn Directly from Real Estate Leaders

 Joining Us from Our Texas: Todd Dotson!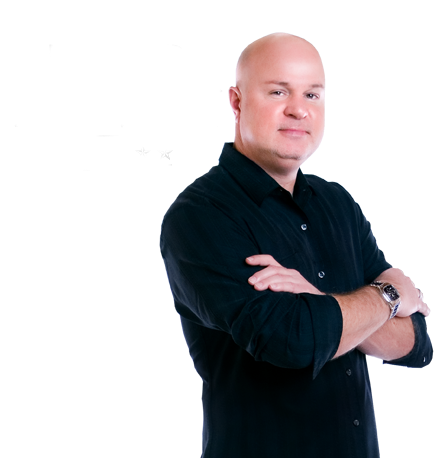 Todd Dotson of Arlington, Texas is the founder of TIER ONE Real Estate® and the Nation's foremost authority on Getting In, Getting Out and Getting Paid. Todd brings a reality-based approach to the business of real estate investing with an emphasis on "buying and selling" to create immediate cash and a system for parlaying that into wealth.
As the developer of the Industry's first  On-Site Mentoring Program, Todd and his team have the unique advantage of having mentored students in every major market in the United States - A claim that only he and his team can make! Hands on experience allows him to seamlessly combine wholesale buying and purchase option strategies -Anywhere, USA, because in the end "The Checks Don't Lie!"™
---
Please bring LOTS OF BUSINESS CARDS, it's time to Network.
NETWORK WITH EXHIBITORS - WIN PRIZES - BRING THE FAMILY
ENJOY A WONDERFUL BREAKFAST MIXER - GROW YOUR BUSINESS!
 ***Speakers subject to change due to availability - this page will be updated regularly with updates and will include the agenda shortly***
~~~~~~~~~~~~~~~~~~~~~~~~~~~~~~~~~~~~~~~~~~~~~~~~~~~~~~~~~~~~~~~~


---
Celebrate Real Estate in Florida!
Our discussions cover a wide range of topics:
Commercial & Residential Real Estate * Private Lending * Raising Capital * Networking Tips to Grow Your Influence * Strategies to Increase ROI * Gain Perspectives on TOP Local & National HOT Markets * Fix & Flips * Buy and Hold + Wholesaling, Notes & More...

EXCLUSIVE THOUGHT-PROVOKING EDUCATION!
This is your chance to gain insight into the local real estate market as well as gain perspective of some of the top areas around the country to invest in. All guests receive TOP Investment publications.

Vital industry and "top insider" information will also be made available at this important event, such as:
1. Where can local investors acquire Private Funds and Hard Money Loans for Investing?
2. What are some Prime Areas to invest in the Local Market?
3. Where are Savvy Investors going to find top Cash Flow markets out of state?
4. What's going on at the Local Courthouse and with the Foreclosure Market? 
5. Who are the TOP brokers and agents in Our Area and how can they help Investors find, secure and acquire those deals.
6. Learn about other Industry Events happening in California and out of state that are important to attend - Our friends host them. We promote very important industry events where hundreds of like-minded individuals unite for networking.
7. Meet the publisher of Realty411, who is an active real estate investor. Some of her California deals appreciated over $200K in less than two years.* ( *results are not typical )

8. What areas are being scoped out by Local Investors? Find Out...
 All Guests Receive Our California-owned magazines, including:
Realty411, CashFlow Express & REI Wealth Monthly
  Meet Local Leaders & Industry Giants - We are California Investors

Influential Real Estate People & Business Owners Attending!

 Find Potential Partners, New Friends, Build Your Circle of Influence.
 
YOUR NET WORTH IS EQUAL TO YOUR NETWORK
We are hosting this event to help increase your contacts
and to further your potential in this industry, so don't miss out!
Also, Inside Our Publications Discover Finance Leaders

Our VIP Advertisers Include:
FirstKey Lending, LLC, Pacific Private Money,
Zinc Financial, B2R Finance, and Security National Mortgage
among others, learn about these financial resources.

Join Us to Learn About These Companies and More!
~~~~~~~~~~~~~~~~~~~~~~~~~~~~~~~~~~~~~~~~~~~~~~~~~

* Plus, enjoy viewing REI Wealth Monthly, our fully-interactive digital publication
developed for Apple enthusiasts by an investor from San Diego, California
* Learn Tips and Strategies on TOP Real Estate Niches:
Fix 'n' Flip, Wholesaling, Crowdfunding, Buy & Hold,
Local & Out-of-State, Private Lending, Commercial & Residential
 ~~~~~~~~~~~~~~~~~~~~~~~~~~~~~~~~~~~~~~~~~~~~~~~~~
FOR INFORMATION PLEASE VISIT:
CALL: 805.693.1497 | 24 Voice Mail: 310.499.9545
Realty411's main website at: http://realty411guide.com

 Hear the 411 About Us: CLICK HERE
JOIN OUT NETWORK AT NO COST...

 Be sure to get your hands on our new release of Realty411 Magazine, Private Money411 and CashFlow Express either by mail, or by picking up a free copy at one of our events!
ARE YOU A VIP REALTY411 MEMBER YET? IT'S FREE CLICK HERE
No matter what, please mark your calendar so you don't miss out on this fantastic real estate and finance expo. Our goal is to provide fantastic resources to help you learn about real estate or grow as an investor. We know your time is valuable, so we have wonderful books, magazines, and other gifts to give away.
Start the year off right with spectacular networking!!! Build NEW friendships and business collaborations with some of the industry's TOP Leaders. Plus, guests will discover new resources to FUND deals. Joining us are incredible speakers, sophisticated investors, and VIP Industry Leaders from across the country.
– Meet Arnie Abramson, renowned expert on Texas Tax Lien real estate investing.
– Learn how tax deed investing differs in different states, and how Texas specifically offers better investing opportunities that most states.
– Learn more about how you can get started investing in Texas Tax Liens. - See more at: http://shows.flipnerd.com/real-estate-investing-expert-interviews/texas-tax-sales-arnie-abramson#sthash.HwELrYpg.dpuf
---
Save
Save
Save
Save
Save
Save
Save
Save
<span style="border-radius: 2px; text-indent: 20px; width: auto; padding: 0px 4px 0px 0px; text-align: center; font: bold 11px/20px 'Helvetica Neue',Helvetica,sans-serif; color: #ffffff; background: #bd081c url('data:image/svg+xml;base64,PHN2ZyB4bWxucz0iaHR0cDovL3d3dy53My5vcmcvMjAwMC9zdmciIGhlaWdodD0iMzBweCIgd2lkdGg9IjMwcHgiIHZpZXdCb3g9Ii0xIC0xIDMxIDMxIj48Zz48cGF0aCBkPSJNMjkuNDQ5LDE0LjY2MiBDMjkuNDQ5LDIyLjcyMiAyMi44NjgsMjkuMjU2IDE0Ljc1LDI5LjI1NiBDNi42MzIsMjkuMjU2IDAuMDUxLDIyLjcyMiAwLjA1MSwxNC42NjIgQzAuMDUxLDYuNjAxIDYuNjMyLDAuMDY3IDE0Ljc1LDAuMDY3IEMyMi44NjgsMC4wNjcgMjkuNDQ5LDYuNjAxIDI5LjQ0OSwxNC42NjIiIGZpbGw9IiNmZmYiIHN0cm9rZT0iI2ZmZiIgc3Ryb2tlLXdpZHRoPSIxIj48L3BhdGg+PHBhdGggZD0iTTE0LjczMywxLjY4NiBDNy41MTYsMS42ODYgMS42NjUsNy40OTUgMS42NjUsMTQuNjYyIEMxLjY2NSwyMC4xNTkgNS4xMDksMjQuODU0IDkuOTcsMjYuNzQ0IEM5Ljg1NiwyNS43MTggOS43NTMsMjQuMTQzIDEwLjAxNiwyMy4wMjIgQzEwLjI1MywyMi4wMSAxMS41NDgsMTYuNTcyIDExLjU0OCwxNi41NzIgQzExLjU0OCwxNi41NzIgMTEuMTU3LDE1Ljc5NSAxMS4xNTcsMTQuNjQ2IEMxMS4xNTcsMTIuODQyIDEyLjIxMSwxMS40OTUgMTMuNTIyLDExLjQ5NSBDMTQuNjM3LDExLjQ5NSAxNS4xNzUsMTIuMzI2IDE1LjE3NSwxMy4zMjMgQzE1LjE3NSwxNC40MzYgMTQuNDYyLDE2LjEgMTQuMDkzLDE3LjY0MyBDMTMuNzg1LDE4LjkzNSAxNC43NDUsMTkuOTg4IDE2LjAyOCwxOS45ODggQzE4LjM1MSwxOS45ODggMjAuMTM2LDE3LjU1NiAyMC4xMzYsMTQuMDQ2IEMyMC4xMzYsMTAuOTM5IDE3Ljg4OCw4Ljc2NyAxNC42NzgsOC43NjcgQzEwLjk1OSw4Ljc2NyA4Ljc3NywxMS41MzYgOC43NzcsMTQuMzk4IEM4Ljc3NywxNS41MTMgOS4yMSwxNi43MDkgOS43NDksMTcuMzU5IEM5Ljg1NiwxNy40ODggOS44NzIsMTcuNiA5Ljg0LDE3LjczMSBDOS43NDEsMTguMTQxIDkuNTIsMTkuMDIzIDkuNDc3LDE5LjIwMyBDOS40MiwxOS40NCA5LjI4OCwxOS40OTEgOS4wNCwxOS4zNzYgQzcuNDA4LDE4LjYyMiA2LjM4NywxNi4yNTIgNi4zODcsMTQuMzQ5IEM2LjM4NywxMC4yNTYgOS4zODMsNi40OTcgMTUuMDIyLDYuNDk3IEMxOS41NTUsNi40OTcgMjMuMDc4LDkuNzA1IDIzLjA3OCwxMy45OTEgQzIzLjA3OCwxOC40NjMgMjAuMjM5LDIy
Have questions about Life's a Beach - East Coast Real Estate Investors' Expo in Ft. Lauderdale/Boca Raton?
Contact Realty411 Magazine
When & Where

Sheraton Suites Fort Lauderdale at Cypress Creek
555 N.W. 62nd Street
Ft. Lauderdale, FL 33309


Saturday, July 30, 2016 from 9:00 AM to 5:00 PM (EDT)
Add to my calendar
Organizer
* Event Organized by Realty411 Magazine*
Based in Santa Barbara County, Calif., Realty411.com publishes online and print magazines, e-newsletters, produces expos, and mixers around the United States. Their mission to educate and empower everyone from all walks of life to invest in real estate.
The media/marketing company is owned by a real estate investor and licensed California real estate sales agent. Realty411 currently reaches more personal investors around the nation with their in-house expos and events than any other realty investor publication in the world. Many expos are also charity events where awareness and donations are raised for numerous worthwhile organizations, which focus on children, assisting the homeless, victims of domestic violence, and animal welfare.
For information, call: 805.693.1497 or visit http://Realty411.com or
Our new expo website: http://Realty411expo.com
To contact us directly, call: 805.693.1497 or info@realty411.com
Save