Sales Have Ended
Registrations are closed
Sorry, but we're no longer accepting registrations for this seminar. Please check back in a few days for details on our next presentation.
Sales Have Ended
Registrations are closed
Sorry, but we're no longer accepting registrations for this seminar. Please check back in a few days for details on our next presentation.
Rajiv Nagaich presents a different approach to navigating through the retirement years.
About this Event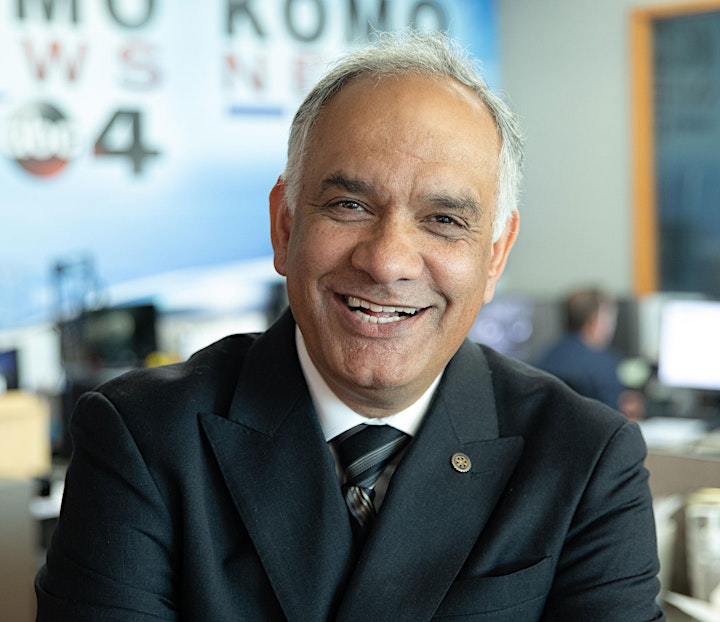 LifePlanning: A Better Retirement Planning Option for Our Times
If success in retirement planning is to avoid institutional care, not become a burden to family, and have financial security for the long haul, then the data suggests that we have a long ways to go. Only 30% of the aging population get to age in their own home, 70% of the population will use long Term Care (LTC) services, only 6 in 10 boomers have any retirement savings, and 60% of adults do not have a last will/testament. At AgingOptions, our goal is to help retirees age in place, protect assets, and avoid becoming a burden to others.
The presentation will cover several topics including
why traditional retirement planning has 70% failure rate
how LifePlanning is a better planning option in current times
how to use planning tools for a better outcome
ABOUT THE PRESENTER
Rajiv Nagaich is an elder law attorney, author, frequent guest lecturer and adjunct professor. He is focused on changing the way America plans for and navigates through the retirement years. Rajiv realized that the typical retirement planning process was uncoordinated with unknowns that are realized in times of crises when it is usually late. Rajiv developed a better retirement planning system referred to as LifePlanning. It is a multidisciplinary plan inclusive of health, housing, financial, and legal affairs, and includes those impacted by the life of the retiree. The LifePlanning philosophy is to help people plan their lives so they may avoid institutional care, minimize burdens on loved ones, and protect assets in retirement. Rajiv hosts a syndicated weekly radio show dedicated to discussing issues about retirement. He is nationally recognized for his pioneering work with seniors for which he was inducted as a Fellow of the National Academy of Elder Law Attorneys in 2014, becoming one of a small group of attorneys to receive this distinction. He received his J.D. from Seattle University, and L.L.M. from University of Washington.
Donation:
Please enter a donation — as much as you can — The more you contribute, the better the speakers we can bring you.
If you choose not to donate to this online event and wish to have a link emailed to you instead, please send an email to webmaster@aaiips.org
Location:
This WEBINAR will be live streamed to your computer or mobile device using Zoom. The link for the WEBINAR will be available to all those registered in Eventbrite. Click on Tickets in the upper right of your screen, select this WEBINAR and then click on View Links.
Please note that you will need the Zoom App on your computer, tablet or phone. Click the following link to ensure you have Zoom set up before the meeting starts: http://zoom.us/test
In addition, we will send the meeting link out via email 3 days before the meeting and the 2 hours before the meeting.
8:30 a.m. — Link Live
8:45 a.m. — Presentation begins
11:30 a.m. — Adjournment
Open to the public. AAII membership is not required to attend.
Refunds: Contact us at least 24 hours before the event begins, and you will receive a full refund.