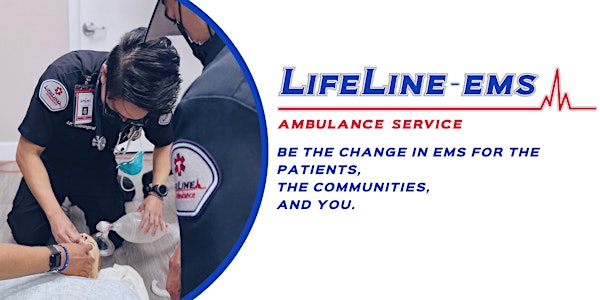 LifeLine Virtual Open House
Newly credentialed EMTs will discover how easy it is to apply for a LifeLine job in this virtual hiring event.
About this event
This Virtual Hiring Event will guide each EMS candidate through a simple and quick process to apply for an EMS role within LifeLine Ambulance Service. Join our Virtual Event to meet our leadership team, learn about our EMS Operation and Culture, and chat about your future in medicine. Applications and "on-the-spot" interviews will streamline the hiring process for each candidate.