LifeFest is Central Pennsylvania's music festival with a purpose... to speak life over our region through music and testimonies in Christ.
About this event
It's no secret that our society struggles with addiction, depression, suicide, unplanned pregnancy, and so many other issues. We believe that HOPE is the answer to these societal issues; Hope through Jesus Christ. At LifeFest attendees will hear a message of Hope and Life from bands, special speakers, and those who have overcome these struggles in their own lives. We hope LifeFest will create a large-scale impact on our communities for years to come!
LifeFest is an outdoor music festival with a purpose — to speak Life and Hope into hopeless situations. LifeFest offers fun and hope for all ages, with multiple activities that will create a day full of fun for the whole family.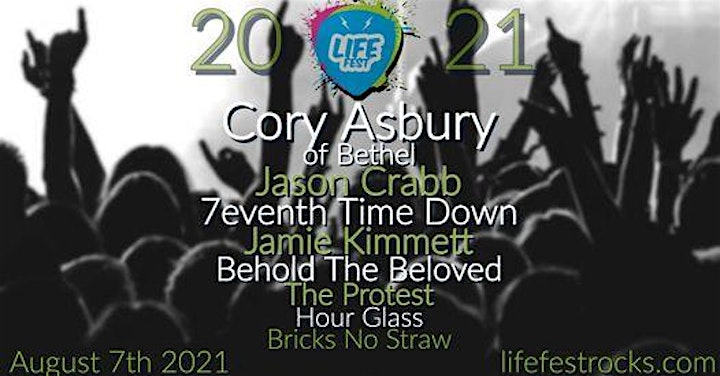 Organizer of LifeFest 2021
We are a spirit-filled Christian congregation, whose desire is to exalt Christ in all we do. It is our hope that you have a powerful and intimate encounter with the Lord Jesus, grow in the knowledge of Him and become established in His purposes.
For more information about Fountain of Life Ministries, please visit our website.