Description
Raising funds for Pro-Life Billboards
The more $ we raise, the more billboards go up!
Walk along FORT Street in Lincoln Park
Saturday, June 3, 2017
10:00 a.m. to 1:00 p.m.
Bring the Family or come alone and join this Fundraiser for Upper Downriver Right to Life affiliate of Right to Life of Michigan, 734-288-8798
9:15 a.m. Registration at Calvary Lutheran Church, 3320 Electric, Lincoln Park (turn in your pledge money).

10:00 a.m. The 2.8 mile (or less) Life Walk begins.
a. Depart Calvary Lutheran and pray for life
b. Along FORT STREET where our signs celebrate life
c. Pass Bethel Assembly of God and defend life
d. Tour Lincoln Park Crisis Pregnancy Center whose volunteers protect innocent life of mothers and babies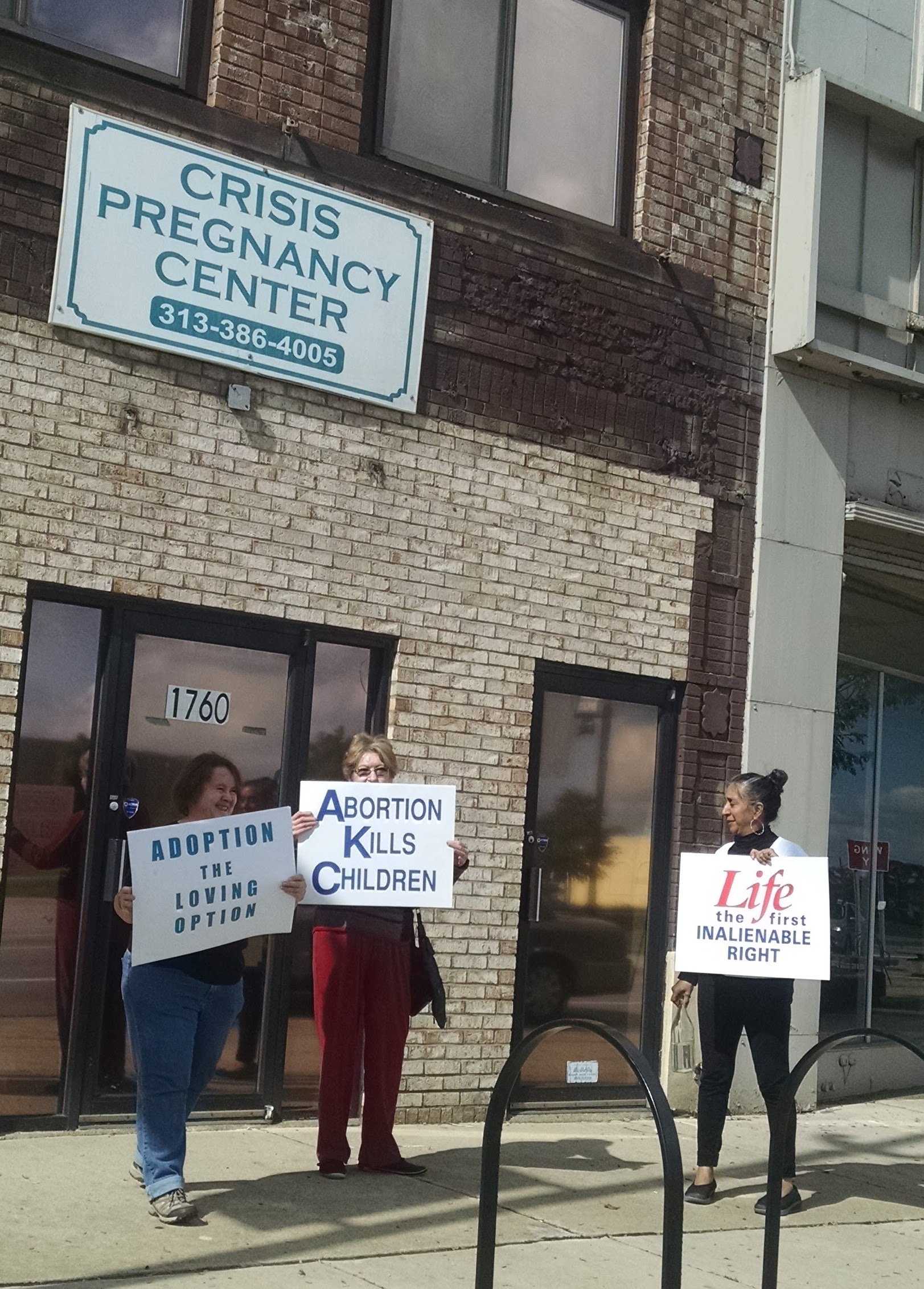 e. Lincoln Park Church of Christ is a witness for life
f. Lincoln Park First Baptist Church cares for life
g. We continue the walk and respect life from the moment of conception to the last natural breath.
12:00 Noon Return to Calvary Lutheran: Pizza, beverages and POTLUCK PICNIC for all. Join us whether or not you walked!
REGISTRATION: e-mail your request for a pledge sheet to: wyandodtteRLM@gmail.com or pick one up at the Right to Life Resource Center, 2010 Eureka, Wyandotte

FREE. Everyone is welcome to walk to show respect for life!

With a minimum of $2 in pledges, receive a Right to Life of Michigan membership.

Join us, even if you can't walk. Donations may be made at

LifeWalk2017.eventbrite.com

Receive a

Pro-Life

pin with $25 of pledge money turned in (use form on back).

$100 prize to the person turning in the most pledge money.

Pro-Life T-Shirts will be available for sale.