Description
A Captivating Dance Production Event That will Change your life!
LIFE Dunamis Dance Production - A Charity Event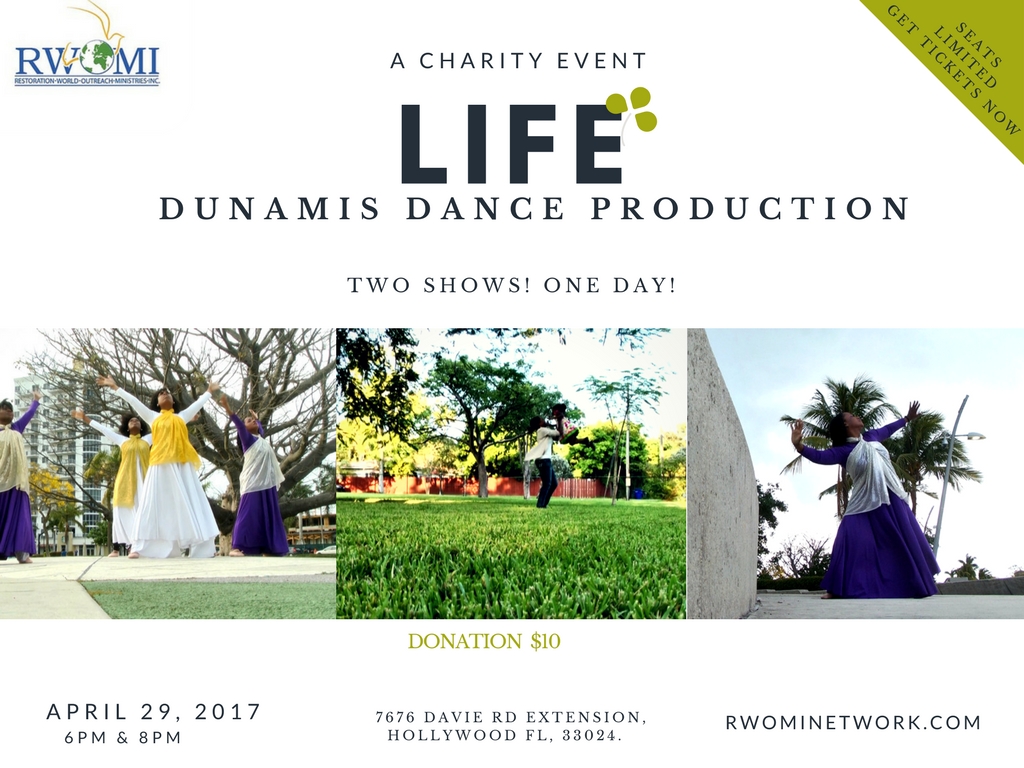 Part proceeds goes to RWOMI HUMANITARIAN
Restoration World Outreach Ministries Inc
Two Shows! One Day!
April 29, 2017
Show Starts 6pm & 8pm
Seats Limited! Get your Ticket Now
Venue: 7676 DAVIE RD EXTENSION, HOLLYWOOD FL, 33024.
www.rwominetwork.com
954-237-5058
Seats Limited! Get your Ticket Now
Sponsored By Lyston Consultancy
Media Solutions & Consultantcy Powered By Fullpackage