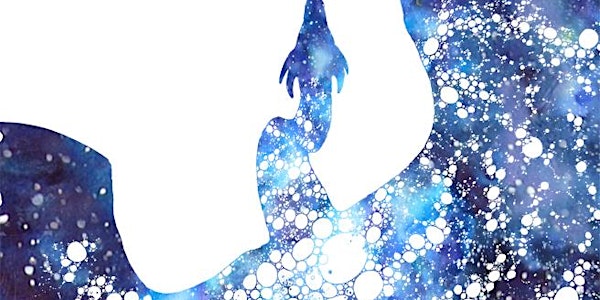 Life, the Universe, and Everything Symposium 2019
When and where
Location
Provo Marriott Hotel & Conference Center 101 West 100 North Provo, UT 84601
Description
Life, the Universe, and Everything: The Marion K. "Doc" Smith Symposium on Science Fiction and Fantasy is a three-day academic symposium on all aspects of science fiction and fantasy. Comprised of panels, presentations and papers on writing, art, literature, film, gaming and other facets of speculative fiction, LTUE is a place to learn all about life, the universe, and everything else you love.
GUESTS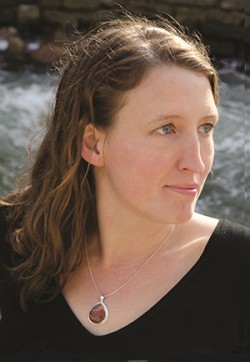 Guest of Honor - Kelly Barnhill
Kelly Barnhill is an author, teacher and mom. She wrote THE GIRL WHO DRANK THE MOON, THE WITCH'S BOY, IRON HEARTED VIOLET, THE MOSTLY TRUE STORY OF JACK and many, many short stories. She won the World Fantasy Award for her novella, THE UNLICENSED MAGICIAN, a Parents Choice Gold Award for IRON HEARTED VIOLET, the Charlotte Huck Honor for THE GIRL WHO DRANK THE MOON, and has been a finalist for the Minnesota Book Award, the Andre Norton award and the PEN/USA literary prize. She was also a McKnight Artist's Fellowship recipient in Children's Literature. She lives in Minneapolis, Minnesota with her three brilliant children, architect husband, and emotionally-unstable dog. She is a fast runner, a good hiker, and a terrible gardener. You can visit and chat at her blog: www.kellybarnhill.com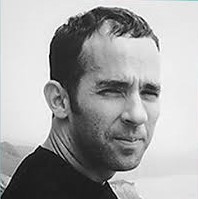 Guest of Honor - Brett Helquist
Brett Helquist's celebrated art has graced books from the charming BEDTIME FOR BEAR, which he also wrote, to the New York Times–bestselling A SERIES OF UNFORTUNATE EVENTS by Lemony Snicket to the glorious picture book adaptation of Charles Dickens's A CHRISTMAS CAROL. He lives with his family in Brooklyn, New York.
Events
This year's events will include: a Mass Signing on Friday night, the Gala Banquet on Saturday, and keynotes on Friday and Saturday in addition to over 300 hours of programming on art, writing, gaming, and every subject in between!
Panels, workshops, pitch sessions, and other schedule items will be posted on our website as they are announced.
FAQs
Is there a hotel discount?
Yes, we have a discounted room block at the Marriott Hotel and Conference Center. Click here or go to https://goo.gl/c1fK3P
What are my transportation/parking options for getting to and from the event?
The Marriott parking garage is available to all guests and attendees. There is also public parking under the Provo City Center Temple at 100 South and 100 West and at Smith's at Freedom Blvd. and 200 North.
Also, there are UTA bus stops, a Frontrunner train station, and an Amtrak train station within walking distance of the hotel. See rideuta.com and amtrak.com, respectively, for schedules.
What's the refund policy?
LTUE does not offer refunds. However, memberships are transferable, and you may give your membership to someone else. Please contact registration@ltue.net for more information.
Do I have to bring my printed ticket to the event?
No, you do not need to print your ticket. We will have your badge at registration; we just need your name. We do recommend keeping the email with your ticket and confirmation just in case.
Can I update my registration information?
Yes, you may update your registration or change your badge information. You may do so on eventbrite or by contacting registration@ltue.net.
Is my registration fee or membership transferrable?
Yes, if you would like to transfer your membership, please make sure to update your badge and billing information by February 12th.
Is it ok if the name on my registration doesn't match the person who attends?
No, each membership should have the name or moniker of the person attending. Those purchasing a student membership will need a student ID or other proof of attendence to pick up their badge.
I'm a student, but I don't have a student ID card. What should I do?
If a student does not have ID, you may bring an alternative form of proof that you are a student. This may include a homeschool affidavit or online proof of enrollment.
Do you have a policy protecting attendees from harassment?
Yes, LTUE takes the safety of our guests and attendees very seriously, and our Harrassment Policy can be found on our website or further down on this page
How can I contact the organizer with any questions?
If you have any questions or issues with your membership or registration, please email registration@ltue.net. For other questions, please contact our Attendee Coordinator at contact@ltue.net.
General Registration Information
To pick up the membership at the symposium, you must bring your government issued photo ID. Student Registrations require a current student photo ID.
Payments for all memberships are due at the time of registration. The registrations are not complete until payment is made.
Whole Conference: A Whole Conference membership covers all three days of the symposium: Thursday, Friday, and Saturday.
Single Day: Single Day memberships are valid for Thursday, Friday, or Saturday. Registrants must select which day the registration will be used on at the time of registration.
Student: Student memberships are valid for all three days: Thursday, Friday, and Saturday. Students must show a valid school ID or other proof of enrollment when picking up their badge at the event.
For all students younger than 18 years old, their parent's or guardian's information and agreement is also required and the Child Policy is in effect.
Specialty Registration Information
Specialty Registrations do not cover Regular Registration events. Specialty Registration items are only valid Some Specialty Events do require a Regular Registration to participate.
Please check type details for information on when the payment is due.

Gala Banquet: Registration for the Gala Banquet is limited and on a first-come, first served basis. During the registration process you will have the opportunity to select which dietary menu you would prefer. While we try to accommodate all dietary requirements, we cannot guarantee that we will be able to cover every variation. If there is something in your selection we cannot cover we will let you know as soon as possible.
Payment for a Banquet ticket is due at the time of registration. The registration is not complete until payment is made.
Pitch Sessions: No Pitch registration requests will be considered without the registrant first having a regular registration with LTUE for the year.
Registration for the Pitch Sessions is limited and on a first-come, first served basis, and any sessions not sold online will be available onsite.
Badge Name Information
LTUE offers the option to have a badge name printed other than the registrant's legal name. This is intended to allow for the easy use of professional names on badges.
LTUE reserves the right to not print an alternate name if it is determined to be inappropriate by the committee. If it is determined that a requested badge name is unacceptable, the legal name will be printed on the badge. If you have any concerns about your badge name, please contact registration@ltue.net.
Harassment Policy
Prohibited Behaviors (Including Harassment)
Life, the Universe and Everything (LTUE) is committed to an environment where every member feels free to think and share and explore ideas. Some expressions, however, are not permitted at LTUE when they infringe on others' safety or ability to enjoy the conference. We know that some members of our community are socially challenged or have difficult behavioral issues, and we will take that into consideration; nevertheless, all members are required to abide by our policies.
General Policy and Penalties for Violation
Any action or behavior that causes excessive discomfort to other attendees; adversely affects LTUE's relationship with its guests, its venues, or the public; breaks any applicable law, code, or regulation; or causes significant disruption to convention operations is strictly forbidden.
Violation of this policy may result in some or all of:
1. Mediation by the LTUE Committee Chair and/or a set of Committee Members selected by the Chair—talking to all parties involved in an incident and attempting to come to an agreed solution
2. Verbal warnings
3. Turning the individual in to the venue's security staff
4. Revocation of membership and ejection from the current LTUE
5. Banishment from future LTUE events
6. Contacting local law enforcement
Harassment
One of the behaviors that is forbidden under the General Policy is harassment. Harassment is generally any behavior that alarms, threatens, or excessively annoys another person or group. This includes unwanted physical contact, following someone around a public area without their consent, or threatening to physically attack someone. If you approach someone and they tell you "no" or to leave them alone, you must do so and have no further contact. If you fail to honor their response, they may have a legitimate complaint of harassment.
We repeat: No means No.
Harassment of convention members online or in electronic venues will be treated as seriously as physical harassment.
Harassment by Argument
Disagreement over an intellectual idea—even a controversial or divisive one or one held by horrible people in the past or present—does not by itself constitute harassment. By harassment we mean statements that attack the person or group. If you aren't sure what constitutes harassment, err on the side of caution and restrict your contact.
What to Do If You're Harassed
If you feel you have been harassed please report the matter immediately to the committee chair, the vice chair, or one of the committee track heads. Please remember that we need to know about any incidents during the convention to be able to take immediate action.
False Accusations of Harassment
If you have been accused of harassment and feel that a committee member's response was unjustified, you may appeal to the committee chair. In all cases the chair's decision is final.
Beyond the Pale (Criminal Conduct)
If you feel that you have been the victim of criminal conduct, please notify the local police immediately and, if necessary, seek medical attention. Contact a committee member or hotel staff if you need help seeking medical attention.
Child Policy
LTUE strives to provide a memorable and motivational learning atmosphere throughout the conference. To help further this goal, LTUE does have policy regarding the attendance of minors to the symposium. This policy was established to help make the symposium a better experience for all of our attendees.
It is your responsibility to be familiar with the age requirements and make appropriate arrangements for your family ahead of arrival.
A parent or guardian must be at least 18 years of age.
If any individual is disruptive, regardless of their age, they will be asked to leave the room.
General Attendance
Ages 0 months through 18 months: Allowed with their parent or guardian as long as they are not disruptive to other attendees. Any disruptive children and their parent would need to leave the room until they have calmed again.
Ages 18 months through 7 years: Are not allowed at the symposium. We apologize for any inconvenience this may cause individual families.
Ages 8 years through 11 years: Are allowed to attend as long as they remain in the same room as their parent or guardian.
Ages 12 years through 15 years: Are allowed to attend as long as they have a parent or guardian also in attendance at the symposium while they are there. The parent or guardian does not have to be in the same room.
Ages 16 years and above: Are allowed to attend the symposium without the presence of a parent or guardian at the symposium.
Photography and Recordings Policy
Photography
The LTUE organizing committee will be taking photographs during the symposium. Registrants acknowledge that they understand LTUE, their agents, and representatives will be taking and/or using pictures in advertising and on our online sites to further the educational goals of LTUE. Registrants grant LTUE a royalty free, permanent license to the resulting photographs.
Recordings
The LTUE organizing committee will be recording some of the sessions in audio or video formats. Registrants acknowledge that they understand LTUE, their agents, and representatives will be taking and/or using recordings in advertising and on our online sites to further the educational goals of LTUE. Registrants grant LTUE a royalty free, permanent license to the resulting recordings.
Registration Refunds and Exchanges Policy
LTUE does not offer refunds on memberships once purchased. However, LTUE does allow for exchanges between willing participants. The following items and terms must be met to exchange a registration:
Registrations may only be exchanged for the entire registration.
For example, a Whole Conference registration may not be broken up into individual days.
Different registration types can be exchanged with different people.
For example, a Whole Conference Registration may be exchanged with one person and a Banquet Registration with another person.
Requests to exchange memberships can be posted on LTUE's Facebook Group.
This is provided to allow attendees to connect with others seeking to exchange memberships. It also allows the Registration Committee to confirm the request is authentic should any question arise. An attendee may edit their own registration, and they are responsible for working out payment with the other party on their own.
Once an agreement to exchange a membership has been reached both parties must email registration@ltue.net to confirm the exchange.
The party assuming the registration must include all of their information in their email:
The name they would like printed on the badge and their legal name at minimum.
If the exchange is for a banquet registration it must also include their menu selection. (Regular, Vegan, or Gluten-free) *
For more specifics please see the registration form for the type being submitted.
*In order to accommodate dietary selection changes all banquet exchanges must be made at least one week before LTUE begins. Otherwise, whatever dietary selection the banquet ticket originally had will carry over with the exchange.
The two parties exchanging memberships must work out payment arrangements between themselves. LTUE is not responsible for exchanging payments.
Internet Privacy Policy
This Privacy Policy tells you what kinds of information we collect from web site visitors who register for an LTUE event or for our online forum, and what we will and will not do with that information.
If you register for an event, only LTUE staff and those who assist us in putting on the actual events will see any of your information. If you are a parent of a child 13 or under who has registered for an event, you can request us to cancel the registration and delete the child's information by emailing us at registration@ltue.net.
LTUE has visitors under the age of 13, and therefore comes under the Children's Online Privacy Protection Act (COPPA), a US federal law that requires us to provide certain specific information in this Privacy Policy. However, the provisions of this Privacy Policy apply to all of our users regardless of age, location or citizenship. No information is collected through this web site by any organization about any person who does not register for an event or forum.
Children under 13 may use this website, and may register for LTUE events using the student membership form with their parent's consent.
Contact Information
Members of the LTUE organizing committee and LTUE's owner Utah County Events LLC (collectively, "LTUE") are the only people that collect or maintain personal information from children or adults through the LTUE website and associated services.
The contact information for both the LTUE committee and Utah County Events LLC:
Email: contact@ltue.net
– or –
LTUE Chair
c/o Marny Parkin
1063 JKB
Provo, UT 84602