Description
No longer do just degrees or certificates matter when it comes to growth, progression and success in our professional careers. To thrive today, we need to consistently develop other skills that enable us to build authentic relationships and that help us understand people and situations better. We are now in a Connection Economy. The technology and the products we see every day are just tools and outputs. If it's not you running or producing them, someone else will. What makes us stand out, and most importantly, what helps us provide the most value for others, are the soft, intangible skills that require emotional labor. Connecting with people, building relationships, understanding the needs of others, self awareness are just some of the skills we need today. How do we develop them? How do we become better leaders of ourselves so that we can provide the most value to others?
You will leave the workshop with a better understanding of:
Why it is so important to become a better leader of ourselves
What skills help you thrive most in a connection economy
How do you grow and develop those skills
What role relationships play in today's competitive landscape
Who is this Workshop for:
People who are invested in personal development and growth
Those who want to work on their leadership skills
People whose work and career rely heavily on effective communication and relationships with others
Who is Scott Stolze?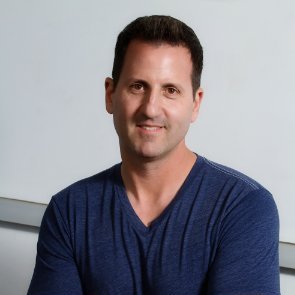 Scott Stolze is the Innovator and Founder of Teaching 2 Lead. Inspired to lead a better life, to become a better leader and to be accountable, Scott focuses every day on learning how to lead himself in better and more effective ways, and sharing those experiences and knowledge with others. By meeting people, listening, writing, speaking and crafting new ideas, Scott seeks to be a Partner in both thought and action.
Scott recently spent over 5 years with CVS Health (Fortune 10 company) in Leadership roles in which management skills and personal accountability were essential, and now he wants to expand on and share what he has learned and continues to learn outside of the corporate walls.
In addition to holding positions with several large corporations over the past 22 years, Scott also spent 14 months in New Orleans post Hurricane Katrina, volunteering in the recovery and rebuilding efforts. Scott helped start two programs (including a formal non profit) whose missions were to help families moving back into rebuilt homes get furniture. He's also spent time working for and volunteering with United Way, Catholic Charities and Big Brothers Big Sisters.
Scott lives in Boston, MA, and Scottsdale, AZ, but he likes to be known as someone who will travel to and be anywhere where he can provide value.

WHAT IS BOSTONSPEAKS?
BostonSpeaks offers public speaking, presentation and communication training to help you get to the next level.
BostonSpeaks is dedicated to enhancing your communication skills to drastically improve your relationships, self-awareness and professional success. Learn more about how you can improve your communication skills through our coaching, workshops, bootcamps or programs by visiting our website. www.bostonspeaks.com