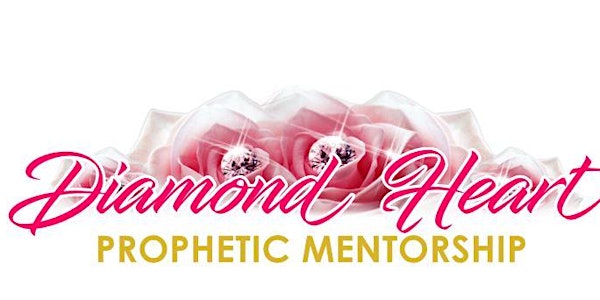 Life-Shifting VIP "Heart-to-Heart" Strategic Mentorship Day
VIP DAY - 1:1 Strategic Mentorship Intensive designed to leverage & catapult, with a prophetic edge, your brand & monetize your brilliance
About this event
VIP "DIAMOND HEART" MENTORSHIP DAY
2023 is closing out soon and you deserve to go to the Next-Level of your Brilliance...
INVEST ONE LIFE-SHIFTING DAY (8 hrs) and your life will never be the same:
DIVE DEEP INTO GETTING DIAMOND-CLEAR ABOUT YOUR 2023 GAME PLAN TO HAVE YOUR BEST YEAR EVERRR
MAP OUT STRATEGIC ACTION STEPS TO RELEASE YOUR PRECIOUS GIFTS FROMTHE INSIDE, ATTRACT IDEAL CLIENTS & OPPORTUNITIES
TAKE YOUR BRAND & BRILLIANCE TO THE NEXT DIMENSION AND LIVE THE BEST EXPRESSED VERSION OF YOURSELF.
I am inviting, a select few faith-base women; to an exceptional Mentorship Experience.
Courageous women and entrepreneurs who are ready and committed to "changing the game" of their lives, making a difference and creating generational wealth - this is your time to Re-Set and PROSPER.
Your Strategic "Diamond Heart VIP DAY" Is ALL About YOU Going To The Next DIMENSION in your Life, Business & Ministry.
This VIP Mentorship Day will be dedicated to clarifying, planning, visualizing, strategizing and mentoring You with no apology. It will include a workbook, prayer declaration, Q/A and lunch supporting you to reset, get breakthroughs, profound A-hahs and bold winning results to thrive and prosper in this new norm.
SUPER BONUS: start your fun, loving, creative & transformational VIP DAY with opening your special "VIP Diamond Heart" GIFT BOX!!
Your VIP DAY will illuminate and focus on the 5 Transformational C's for the MANIFESTATION OF YOUR ABUNDANT BREATH-TAKING FUTURE:
**CLARITY - get free of limiting beliefs, get clear on purpose and believe bigger for your Next.
**CONFIDENCE - get bold with a "winning" mindset and become intentional about owning your power to create wealth and prosper.
**CREATIVITY - get inspired, innovative and creative to develop the NEW book, course, program or product to serve your clients with greater impact and incredible results.
**CONSULTING/COACHING/MENTORSHIP - get targeted feedback, guidance and wise counsel to elevate your vision and leverage your brand.
**CASH PLAN OF ACTION - get moving to the next-dimension with an intentional profitable plan of action for the New Year.
Lets Make this Happen and Position You To Take Your Brilliance To The Bank.....
This is a creative 1:1 exclusive personalized experience to get the clarification, revelation, affirmation, activations, and mentorship you have been seeking. You will be inspired to pick up the pace with momentum accelerating forward to the next-dimension, and achieving the life-changing results you desire.
I will dive in deep with you to take your vision and goals and map out a "strategic plan" that is simple; but yet brilliant, for establishing, branding, marketing and bankrolling your Divine BRILLIANCE.
Invest In YOU Today, change the game and never look back.
We are going to have so much fun AND get a lot achieved in just ONE Day!
Register and you will receive a pre-form to complete, return and your VIP Day will be scheduled via Zoom.
Read what 1 Mentoring Client said.....
"So Grateful for and to Apostle Dr. Lougenia J. Trailblazer Rucker for coaching and mentoring me through the Re-birth of my Book! She is a Prophetic, Anointed, Wise Midwife who helped take me and this book to another level! I literally experienced the birthing process with this project! Thank you so much, B.E.A.U.T.I.F.U.L.💓💓💓🙏🏾🦋🥰 for 90 days of divine growth and labor in your loving care and a friendship I will cherish forever! "
Thank you, Jesus!!! We did it! I Love You, Apostle!💗
~ F.W. Edwards
VIP Diamond Heart Prophetic Mentorship: Dr. Lougenia J. TrailBlazer Rucker, World -Class Transformational Mentor. Book Coach & Amazon 3Xs Best-Seller Author
Trailblazing Transformation Mentoring/Coaching Services | www.trailblazingtransformations.com