Description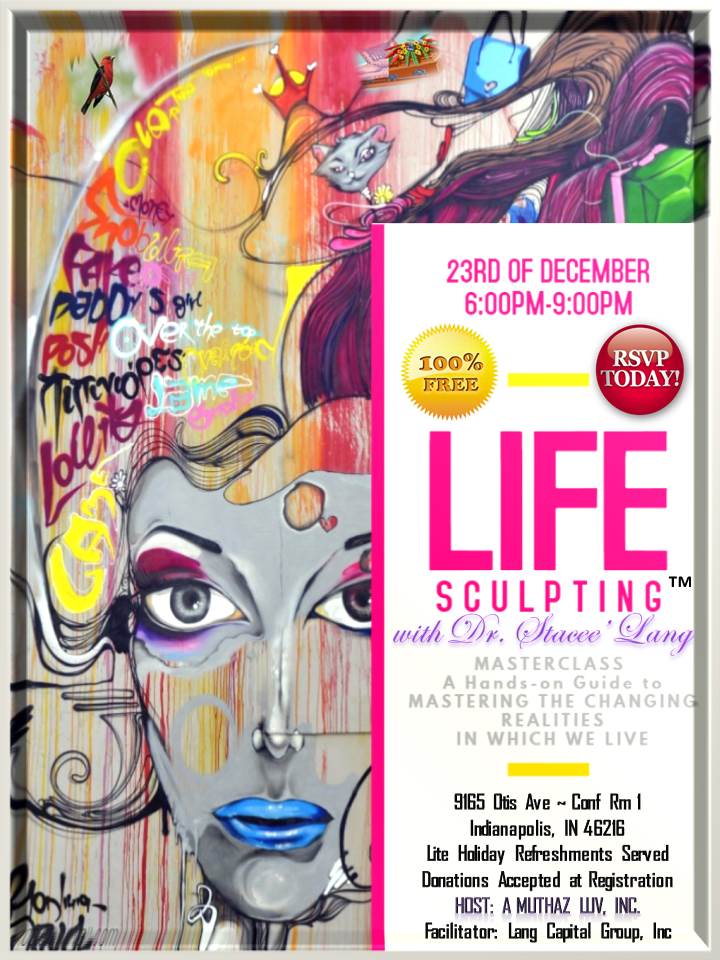 Life Sculpting was created to bring women of diverse backgrounds and experiences together, discover the purpose of their experiences.
Light Up Your Life And Move Beyond Fear And Doubt To Inner Peace, Happiness and Self Love.
Learn How To Use Vision Boards To Tap Into The Deepest Depths Of Your Consciousness & Upgrade Any Dimension Of Your Life
In this FREE Masterclass, you will discover…
How to Master the Changing Realities in which we Live.
The Secrets of Life Sculpting and how you can upgrade key areas of your life through the hours you spend sleeping.
Stacee' Lang's #1 most popular Life Sculpting technique (which is a combination of two techniques) that studies prove can increase your chances of identifying your life purpose by more than 500%.
Why Life Sculpting

is the best tool for accelerating your spiritual growth and how it can help you get to the forefront of the current revolution of spiritual awakening.
Fascinating ways in which you can use Life Sculpting to enhance your life

— and 4 ways in which professional athletes use it to upgrade their physical skills in waking life.
How Life Sculpting can be 1000 times more

impactful than Creative Visualization in helping you overcome obstacles, attract synchronicity and awaken your creative genius.
Life Sculpting, the hidden link

that makes a small shift in your awareness during your waking state and can open up a whole new world that you can explore at night.
And so much more…
Lite Holiday Refreshments will be provided.
Donations are Accepted at Entry.
Looking forward to an EPIC 2018!
Host: A Muthaz Luv, Inc. a nonprofit organization
Contact: Shameckia Lyle (317) 308-0001