About this Event
WORKSHOP PRESENTATION, ONE NIGHT ONLY!...LIFE? OR THEATER? - A life-saving, feminist, part-true autobiography in words, colors, and music. A three-performer play with music, for an actor, a dancer, and a cellist, adapted from the graphic novel autobiography of Charlotte Salomon, a young Jewish woman and aspiring painter living in Berlin during the rise of the Nazis.
"I became my mother, my grandmother, in fact I was all the characters who take part in my play. I learned to travel all their paths and became all of them." –Charlotte Salomon, 1942.
Using her original paintings and text, and adding original music and choreography, Salomon's paintings come to life on stage in an ecstatic manifesto on choosing life and art over destruction, sophisticated, whimsical, smart, funny, and uplifting. Charlotte Salomon's work, unknown to the public until the 1960s, was featured at the Illinois Holocaust Museum and Education Center in 2014, as well as in 2017 at the Jewish Historical Museum of Amsterdam to commemorate the 100th anniversary of her birth, displaying the entire work—over 800 gouaches—for the first time. Salomon and Life? Or Theater? have also been the topic of recent feature articles in the New Yorker and the New York Times. Life? Or Theater? explores how we create our lives amidst personal trauma and political chaos, and addresses the problematic treatment of women's health, mental health, and particularly the mishandling of the overlap. "Mach doch kein Theater," the women of Charlotte Salomon's world were told—"don't make a scene, don't make a big production out of it." With Life? Or Theater?, the Charlotte of the play—and the Charlotte of the playwright—boldly reject this idea, telling their story, and the stories of several generations of women who have been silenced before, in an unapologetic, consciously theatrical fashion.
ARTIST BIOS:
CHARLOTTE OSTROW is an actor, singer, and theatre artist making her Links Hall debut. She graduated from Northwestern University with a B.A. in theatre and a minor in history. She has performed at a number of Chicago theatres, including 20% Theatre, Emerald City, the Chicago Musical Theatre Festival, FWD Theatre Project, Victory Gardens, Raven, and Piccolo. She also improvises around Chicago with the teams Agent Carol and Endless Shrimp. More at: www.charlotteostrow.com.
A native of Athens, GA, CHRISTY STALLKNECHT relocated to the Midwest to study dance and sociology at Northwestern University. There, she performed works by Billy Siegenfeld, Annie Beserra, Jeff Hancock, and Stephanie Martinez. She spent several seasons as a company member with Striding Lion Performance Group under the direction of Annie Beserra and Amanda Lower, working as a teaching artist and performing across Chicago and at The Parliament of World Religions in Salt Lake City. She has worked as a guest artist with Jump Rhythm Jazz Project and Kelly Bowker and Dancers. She has choreographed and produced her own dance theater work at Gorilla Tango Bucktown and Chicago's Fasseus Theater. She works as a dance teacher and a licensed massage therapist. She is incredibly excited to be returning to Links Hall and to be a part of its 40th season!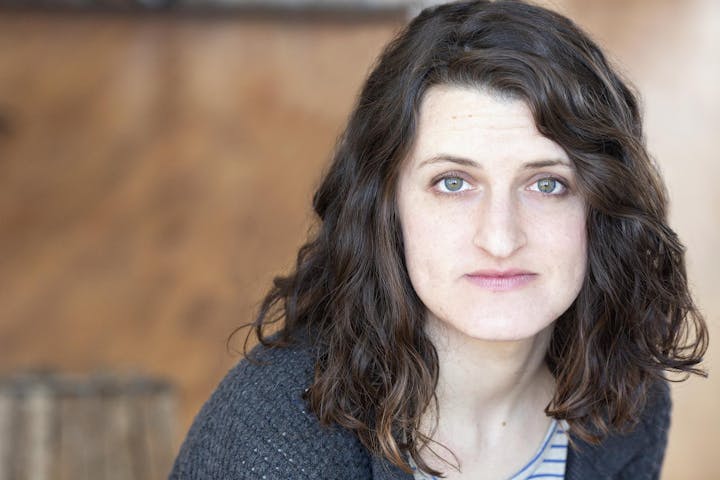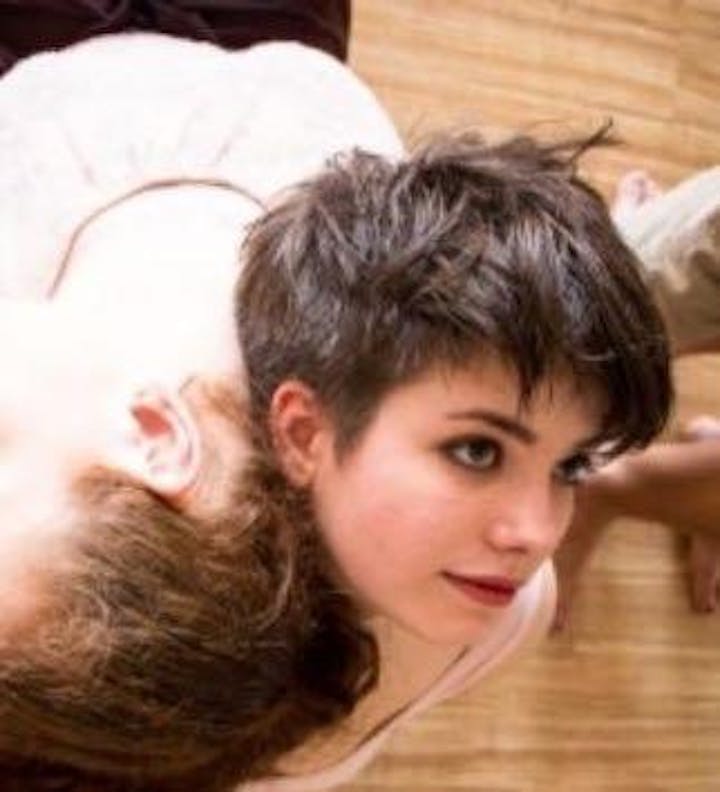 Pictured above: Charlotte Ostrow (top) & Christy Stallknecht (bottom).