About this Event
WORKSHOP PRESENTATION, ONE NIGHT ONLY!...LIFE? OR THEATER? - A life-saving, feminist, part-true autobiography in words, colors, and music. A three-performer play with music, for an actor, a dancer, and a violist, adapted from the graphic novel autobiography of Charlotte Salomon, a young Jewish woman and aspiring painter living in Berlin during the rise of the Nazis.
"I became my mother, my grandmother, in fact I was all the characters who take part in my play. I learned to travel all their paths and became all of them." –Charlotte Salomon, 1942.
Using her original paintings and text, and adding original music and choreography, Salomon's paintings come to life on stage in an ecstatic manifesto on choosing life and art over destruction, sophisticated, whimsical, smart, funny, and uplifting. Charlotte Salomon's work, unknown to the public until the 1960s, was featured at the Illinois Holocaust Museum and Education Center in 2014, as well as in 2017 at the Jewish Historical Museum of Amsterdam to commemorate the 100th anniversary of her birth, displaying the entire work—over 800 gouaches—for the first time. Salomon and Life? Or Theater? have also been the topic of recent feature articles in the New Yorker and the New York Times. Life? Or Theater? explores how we create our lives amidst personal trauma and political chaos, and addresses the problematic treatment of women's health, mental health, and particularly the mishandling of the overlap. "Mach doch kein Theater," the women of Charlotte Salomon's world were told—"don't make a scene, don't make a big production out of it." With Life? Or Theater?, the Charlotte of the play—and the Charlotte of the playwright—boldly reject this idea, telling their story, and the stories of several generations of women who have been silenced before, in an unapologetic, consciously theatrical fashion.
ARTIST BIOS:
CHARLOTTE OSTROW is an actor, singer, and theatre artist making her Links Hall debut. She graduated from Northwestern University with a B.A. in theatre and a minor in history. She has performed at a number of Chicago theatres, including 20% Theatre, Emerald City, the Chicago Musical Theatre Festival, FWD Theatre Project, Victory Gardens, Raven, and Piccolo. She also improvises around Chicago with the teams Agent Carol and Endless Shrimp. More at: www.charlotteostrow.com.
A native of Athens, GA, CHRISTY STALLKNECHT relocated to the Midwest to study dance and sociology at Northwestern University. There, she performed works by Billy Siegenfeld, Annie Beserra, Jeff Hancock, and Stephanie Martinez. She spent several seasons as a company member with Striding Lion Performance Group under the direction of Annie Beserra and Amanda Lower, working as a teaching artist and performing across Chicago and at The Parliament of World Religions in Salt Lake City. She has worked as a guest artist with Jump Rhythm Jazz Project and Kelly Bowker and Dancers. She has choreographed and produced her own dance theater work at Gorilla Tango Bucktown and Chicago's Fasseus Theater. She works as a dance teacher and a licensed massage therapist. She is incredibly excited to be returning to Links Hall and to be a part of its 40th season!
ISA RAMOS is a theatre artist from Tucson, Arizona. Her Chicago credits include Mercutio in Romeo & Juliet (Teatro Vista), 2 Unfortunate 2 Travel (Prop Thtr), THE ROARING ONES (Labyrinth Arts Underground) for Rhinofest 2019, Hook understudy in Neverland (Prop Thtr), Spikes in Unwell, A Midwestern Gothic Mystery (HartLife NFP), and Prince Miguel in The Princess Without Pots (Ghostlight Ensemble). She also assistant directed Blues for Mister Charlie (Echo Theatre Collective). Other credits include Anne in What Every Girl Should Know (Something Something Theatre Co.), and Alice in the short films Gun-Crossed Lovers and Carniceria. She graduated from the University of Arizona with a BFA in Theatre History & Dramaturgy, and is thrilled to be working on such lovely work with lovely artists!
STEPHANIE RANKIN is a dancer, choreographer, educator, and arts administrator based in Chicago, IL. She received her Bachelor of Arts in Dance Performance/Choreography and Communications from Hope College, and her Masters of Science in Arts Administration from Drexel University. This past year she joined Lucid Banter Project; was a choreographer-in-residence for Simantiko's Choreo-Kickoff and for Grand Rapids Dance Ensemble; produced BUILT, an evening-length split-bill show centered around gender, at Links Hall as part of Links's 40th celebration; co-choreographed long-distance with Seattle-based dancer Valerie Grabill for Amelia Eisen's Mingle Me Home Festival in California; joined leadership of Roughhewn People; and has been collaborating on a dance health project with Angie Yetzke of Hope College. She has been privileged to work and perform original works with choreographers such as Steven Iannacone, Matthew Farmer, Anne Rene Petrarch, Sharon Wong, Ben Bach (Kibbutz Contemporary Dance Company), Jay Wahl, and Angie Yetzke. She has performed in Chicago, IL; Philadelphia, PA; New York, NY; Nevada City, California; Point Pleasant, NJ; throughout Michigan, and in Ga'aton, Israel. When not creating or working at Dovetail Studios, the Chicago Fringe Festival, or the Art Institute of Chicago she's probably eating muffins and watching history documentaries.
DAVID CORLEW is an actor, musician, and aerialist always looking for an opportunity to smush those three worlds together. He holds a B.S. in Theatre from Northwestern University, where he first began in the Voice and Opera Studies program, studying under Kurt Hansen, and is also a graduate of the rigorous professional program at the New England Center for Circus Arts, where he studied duo trapeze under Aimée Hancock. As an actor and mover, he has worked with Writers Theatre, the House Theatre, Skylight Music Theatre, the Actors Gymnasium, and the Lyric Opera of Chicago. He maintains a full teaching schedule year-round at the Actors Gymnasium, where he teaches recreational and professional youth and adults alike.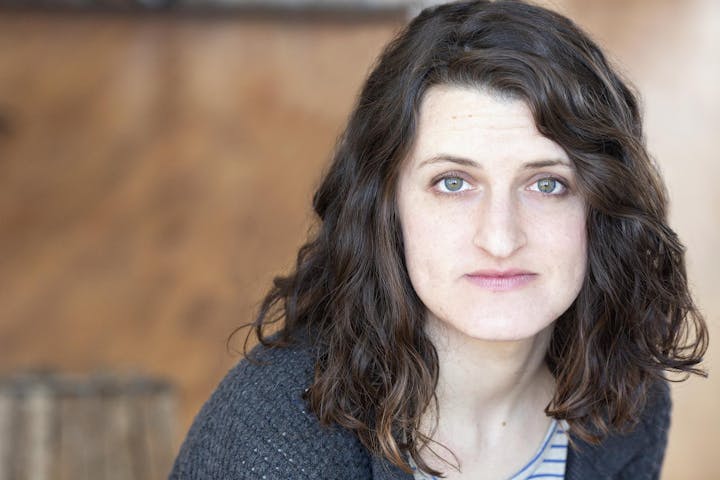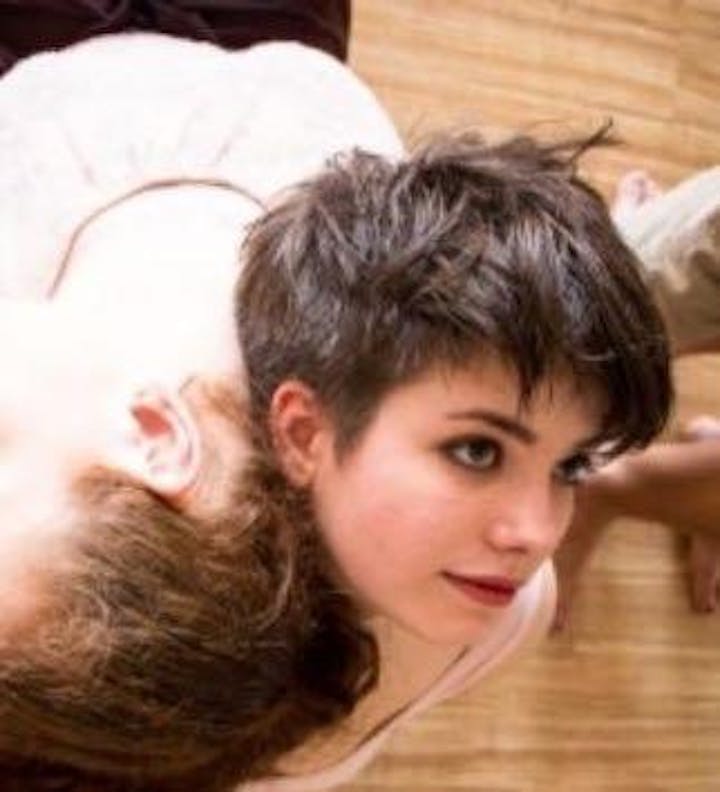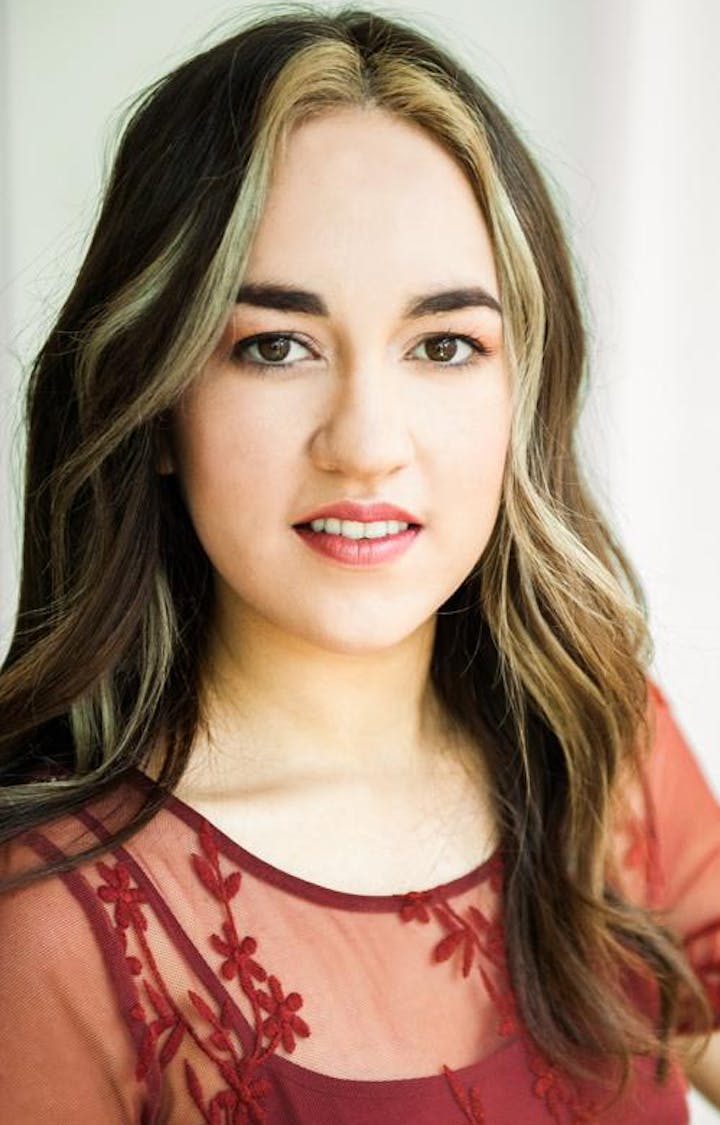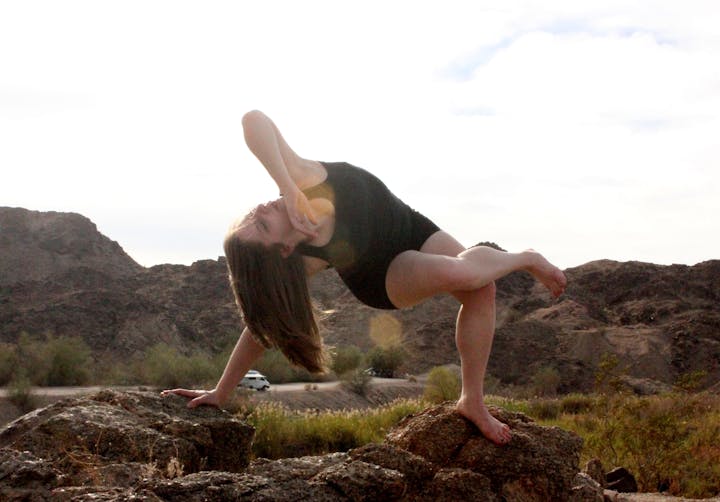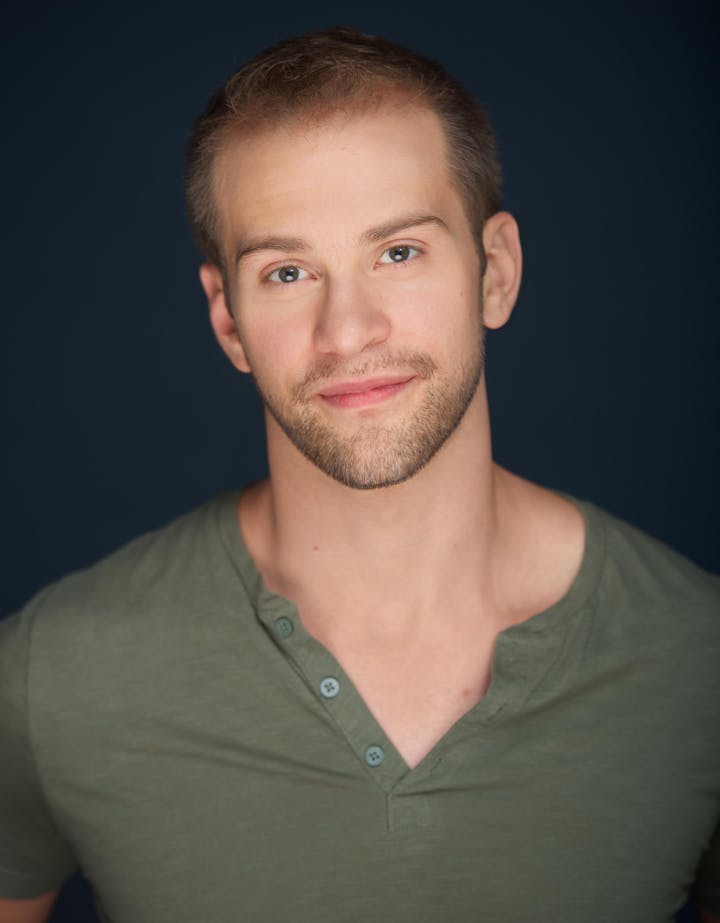 Pictured above (top to bottom): Charlotte Ostrow , Christy Stallknecht, Isa Ramos , Stephanie Rankin, David Corlew .