Description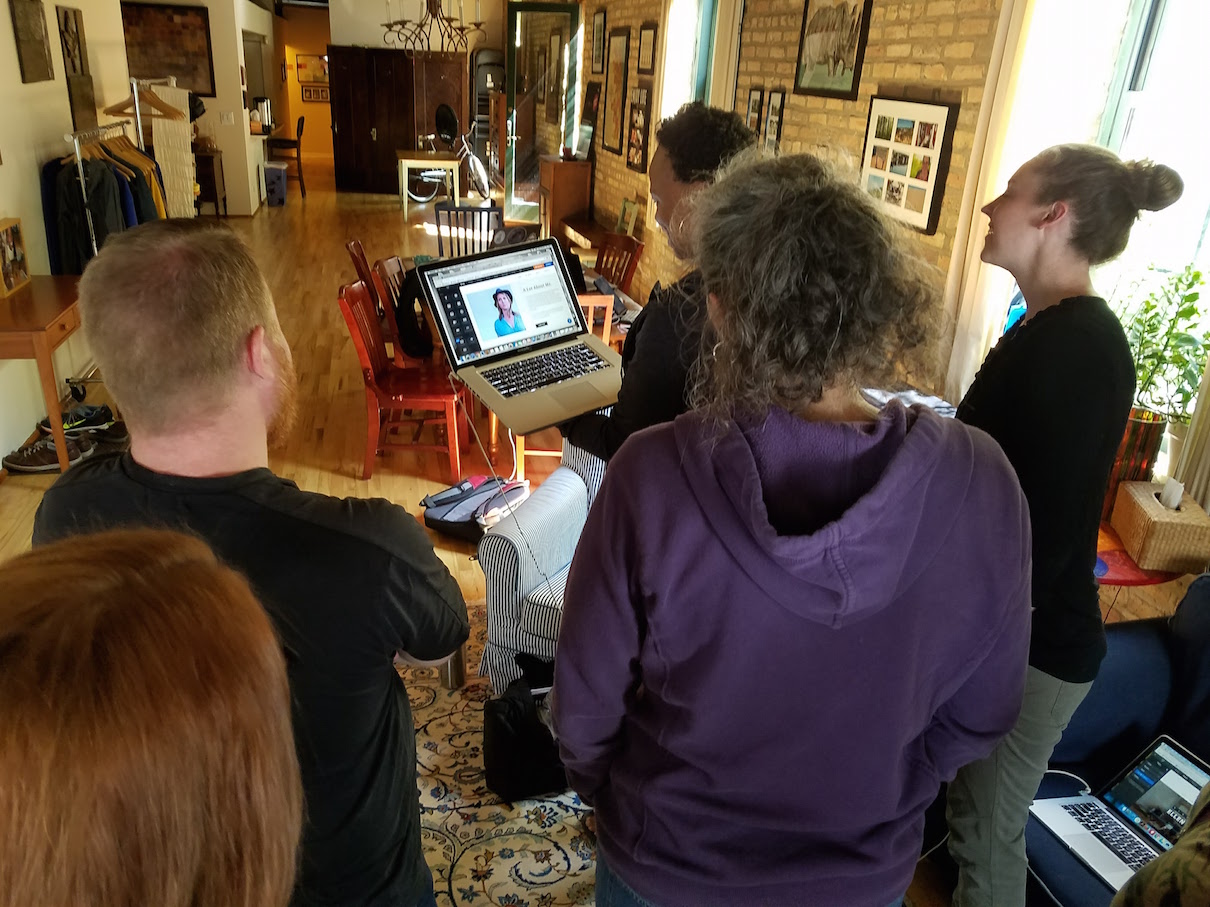 This is part of the Life of Yes℠ Bootcamp series. Current other editions are "Public Speaking - What & How To Share" (choosing, creating, and sharing content) and "Sales & Self-Promotion." You can see if there are upcoming offerings on the Mac & Cheese Calendar Page. Have an idea for a Bootcamp you'd like to see? Let Saya know.
TIP: many people get work to pay for Bootcamps, you might want to inquire.
---
If you're already an experienced speaker, you feel comfortable with your content (website, assets, etc.), you're happy with what you're getting paid and your number of gigs, this Bootcamp isn't for you — this is for folks who want to be a speaker or who've been in the game for a short bit.
Life of Yes℠ Bootcamp: Public Speaking - The Business Side
Does public speaking or calling yourself a 'speaker' freak you out yet also intrigue you?

Are you already a speaker who wants to be more of a speaker? More gigs? More well rounded?

Does the idea of getting paid to share your interests sound neat?

Does the idea of getting paid to speak sound neat?

Does the idea of getting to travel to speak sound neat?

Do you want to be more comfortable creating and asking for speaking fees?

Do you want to know what else you should be asking for outside of fees?

Do you want to learn how to better promote yourself as a speaker?

Do you want to create a Speaker Webpage but aren't sure where to start?

Are you curious what other tools besides a webpage you should have as a Speaker?

Do you have stories or thoughts you want to share publicly?

Do you feel like you don't have stories or thoughts others would want to hear but you'd like to explore?

Are you interested in learning speaker best practices outside of your actual presentation, like interacting with event organizers and engaging with the audience?

Can you come up with a gazillion excuses why you're not and never will be a Speaker?
Do you fear the moment when
Someone asks you how much you charge?

You submit a quote, immediately wishing you had charged less?

You see a quote response in your inbox, afraid to open it because you know they won't pay you what you want?

Someone asks you what your qualifications are?

Someone asks you what you speak about?

You make your thoughts public?

People realize you're a fraud, that you don't know what you're doing, and/or you're not worth the price you're asking?
Are you ready to stop being intrigued and to take action?
Are you ready to next-level it when it comes to being a speaker?
Then this Bootcamp is for you.
"Life of Yes℠ Bootcamp: Public Speaking - The Business Side"
will teach you avenues to being a speaker that work with what you already possess.
No having to get certified in this or having to attend that. No e-book or fifteen-step program to buy or coach to hire. No waiting or analyzing or running things by others.
This Bootcamp focuses on —
How to feel comfortable calling yourself "a Speaker"
How to figure out what to speak about
How to get speaking gigs
What tools you need to be a Speaker
Creation/updating of your Speaker Page
How to feel comfortable talking Speaker money — asking to get paid, what to charge, when to give a discount/speak for free
To Expect
Stories and concrete examples from Saya's journey
Actual progress on your pain-point(s) resulting from guidance, time to apply lessons, sharing, and feedback
A warm environment where you may question your attendance a few times but in the end, you'll feel productive, accomplished, and invigorated to continue
Tough love paired with unconditional and non-judgmental cheerleading
Camaraderie with fellow attendees
To Bring
A tablet or laptop + pen and paper is ideal (if you don't have a tablet/laptop, that's ok)
Ability to access your website (if you don't have a website, guess what? You will by the end of Bootcamp)
Food/drink for yourself, if you'd like
Your fear, hesitation, and willingness
Come prepared to be pushed, to be put on the spot, to be in the spotlight.
Sound horrible? That means you should register
now
before your no-good inner-voice talks you out of it. Unless what you've been doing is working. Then keep on keepin' on. But if you've read this far, Saya surmises that you could use guidance.
For fourteen years, Saya has asked people to challenge themselves. No one has died. No one has embarrassed themselves. In fact the opposite usually occurs. People have flourished and shone. Even when they knew they couldn't, wouldn't.
Let's do this now.
She's over hearing people say they can't, but, what if. Are you tired of saying "I can't" "But" "What if"? Are you ready to embrace the fear and figure out how to move past it or even better, use it for good?
Being a speaker has been on your To Do List, Bucketlist, Wants List for too long. The Perfect Time unicorn is a myth; stop waiting for him to appear.
Instructor Background
Saya's been self-employed since 2004 (after getting fired). Without spending any money on marketing or incurring debt, she found a way to cobble together a career that beautifully, organically, and randomly meshes her skills and interests. She had $300 in savings when she started her business and has no training in anything she does, choosing to DIY and figure it out as she goes. There was no blueprint and instead of that paralyzing Saya, it invigorated her and since Day 1, she's been harnessing and adapting the magic that is entrepreneurism, including a speaking career that includes numerous keynotes and a TEDx. She still hasn't figured it all out and probably never will but she has figured out a variety of things and those things just happen to be sources of terror for many.
---
In order for Bootcamp to run, at least ten people need to register. So if you want to come and ensure that it runs, share! With your network, with someone specifically. Then, let's get to work.
Refund Policy: there are no refunds or credits unless Saya cancels Bootcamp. You can transfer your spot to someone else by updating their name and email via your Eventbrite account.