Event Information
Location
Private
San Francisco, CA 94109
Refund Policy
Refunds up to 7 days before event
Description
Let's Put You at the Top of Your To-Do List.
What am I doing? Where am I going? Day in and out, it's the same. And I want more.
If these words ring true with you, let's take you off autopilot. Let's help you live with intention—your intention. This is what Life Mapping™ can do for you. In just one day, you'll discover your true optimal self.
You know your true self—it's those moments where you are on. Decisions are made with clarity and what matters most is clear.
Life Mapping™ will give you the skills necessary to tap into your optimal self whenever you want by helping you define your goals, as well as come up with an action plan to attain them.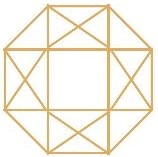 Life Mapping™ empowers you to take charge of your life by focusing in eight important areas.
Everyone is a diamond in the rough. A work in progress. Life Mapping™ can help you hone all facets of yourself so you shine.
Date and Time
Location
Private
San Francisco, CA 94109
Refund Policy
Refunds up to 7 days before event