Description
Join CPTV's Life Lessons series for a one-hour town hall forum focusing on pathways to success in Advanced Manufacturing, hosted by Eric Clemons.

As students seek meaningful career opportunities and employers look toward the workforce of the future, an entire industry looks to reimagine what success looks like for high school graduates.
Panelists from the Advanced Manufacturing industry and education and school counseling experts will discuss how the journey to manufacturing careers has changed over the years, how the intersection of race, class, economic opportunity and issues of inclusion factor into the industry, and how a mindset change can help fill the need for skilled and driven talent.

Panelists:
Rocco Calo, Principal Officer of Teamsters Local 1150
Al Floyd, President of Floyd Manufacturing
Frank Gulluni, Director Emeritus of Advanced Manufacturing Technology Center at Asnuntuck CC
Dr. Salvatore Menzo, Superintendent of Wallingford Schools
Kathy Saint, President of Schwerdtle Stamp Co.
Attendees can submit questions before the event through their Eventbrite registration, via email at lifelessons@cptv.org, or by twitter by replying to @CPTVonline with the hashtag #cptvlifelessons.
Join us for this important conversation, as well as a pre-event reception. Registration required.
Parking is free and on-site.
This live event taping will be used for a broadcast on CPTV on April 25 at 8 p.m.

Reception will run from 5:00 PM until 5:45 PM. Light refreshments will be served.
Live recording of Life Lessons: New Collar Careers begins at 6:00 PM.
Catering provided by: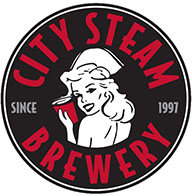 This event is sponsored by the Corporation for Public Broadcasting and is part of the American Graduate: Getting to Work initiative.