Description
We're celebrating women with a special Sisterhood Edition of our Life Lens Workshop!
We'll understand our values from the lens of our unique experiences as women.
-------------------------
Personal values are as unique as our fingerprints. They serve as our internal compass and represent what we stand for. When we don't honor our values, our mental, emotional, and physical state suffers. Yet most of us don't take the time to discover what they are.
Do you know what your values are?
Do you know where they came from?
Do you live in alignment with your values in life + work?

If you have a desire to know the answers to these questions, the Life Lens Workshop is a meaningful starting point for you.
IN THIS IMMERSIVE WORKSHOP, YOU WILL:
Map out your life experiences
Identify your personal values
Discover which experiences in your life shaped those values
Share and connect with community members
Begin to understand how to create habits that will activate your values every day
WHAT LIFE LENS IS:
Personal-reflection
An opportunity to deeply connect with yourself and others
What you make of it
WHAT LIFE LENS IS NOT:
Therapy
A chance to air out dirty laundry
Requiring you to share anything you don't want to
ABOUT THE CO-HOSTS:
Chenire Carter + Lindsey Greer are our Life Lens Sisterhood Edition Co-Hosts!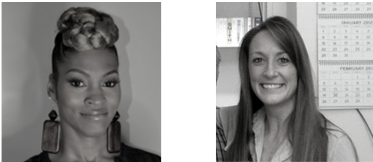 Chenire wants her tribe of Memory Makers to take the first step towards creating a successful future by honoring their values at this workshop experience. She's been a part of the Life Lens community since it's inception and even participated in the pilot. Since then, she's been a Life Lens Brain Trust member and has had a profound new awareness since being able to hone in on her values through this work.
Lindsey wants her connections to gain this incredibly accessible approach to knowing themselves better. As a member of the Life Lens team since it's inception, she feels this workshop offers a unique opportunity to bring awareness to your values, where they originated from, how they show up in your life today, where they may need to add in more opportunities for their core values to show up in their lives in purpose.
ABOUT THE FACILITATOR:

MaryBeth Hyland believes when you connect people through purpose, there's no limit to what they can do.
In 2015, MaryBeth left a high-profile Baltimore-based nonprofit career to step out on her own and find greater purpose in her work. Now, as the millennial founder of SparkVision, she is living her values every day by creating environments where people thrive. On a quest to become a bonafide cowgirl and retreat owner, she is living a life by design working with organizations and associations to create value-based cultures and programs, as well as penning her first book set to publish in 2019.
She designed Life Lens as an approachable way for anyone to begin to better understand themselves and what makes them feel the most alive. This workshop is an extension of her solid belief that we're all a living set of values who are more the same than not, we simply don't take the time to realize how connected we are through our shared human experience. MaryBeth's greatest sense of purpose is when she's able to facilitate those connections.