| | |
| --- | --- |
| LIFE Leadership "Live The Life You've Always Wanted!" (Team Be Your Dream) | |
Event Details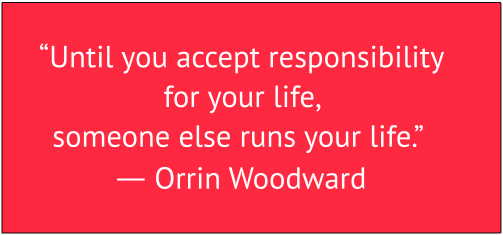 Live intently for excellence = L.I.F.E.
LIFE Leadership specializes in delivering solutions to people who are either experiencing, or will experience, train wrecks in the critical areas of life, which is their health, finances and wisdom. By providing world-class information and training, mentorship and example, along with a productive community-based environment, people can be given the answers, guidance, and encouragement they need to make lasting changes for the better. 
Further, by providing people with a world-class financial opportunity we can help them produce a secondary or even primary income source to alleviate financial stress and prevent economic ruin. And finally, by delivering a training system that develops wisdom in the arts of personal relationships, community development, and building teams, people will not only learn, "wealth thinking" regarding their finances and the building of a business, but they will grow in their emotional and relational intelligence. This leads to stronger, healthier relationships and the peace and happiness that result from deep, lasting bonds with people.
What You Can Expect
Connections with positive, self motivated people, and inspiration

Powerful strategic thinking, problem solving, and risk management skills

Great ways to increase your income and improve your team performance

How to quickly build rapport using effective communication skills

How to develop charisma, assertiveness, and empathy in order to reach a higher level of leadership
Here Is What You Get in a Business Starter Package (Sign up sheets at event)
Weekly access to our TUESDAY night meeting (nationwide) (30 Days FREE)

LIFE Leadership Product Portfolio
Welcome Card, Business Kit Welcome Letter
Life Leadership Decal
7 Leadership CDs =
LLR 404 - Launching a Leadership Revolution
LLR400 - The Rascal Leader
LLR530 - Lens Effect
LIFE 5 - Teams Begin At Home: Husband & Wife Relationships
LIFE 19 - Developing Kids Who Love to Read
LIFE 35 - A Battle Worth Fighting
LIFE 27 - Financial Matrix
1 DVD - LIFEDVD 15B - LIFE Changing Information
One Book: LIFE Leadership Book : "How You Can Prosper in the Information Age" by Chris Brady and Orrin Woodward  

Guaranteed Customer Satisfaction. 100% percent cash back return policy!
Always a blast, the Leadership  Team of Vision offers an unforgettable evening full of training, inspiration, cheering, and fun. Business leaders share personal insights and life-changing information that will help you catapult your business and life to new heights.
Our meetings are training events designed to provide members with a learning platform like no other! This event will improve one's skills in leadership & management. Meeting focuses on personal growth, leadership development, people skills, and other core competencies. 

Here is what others are saying about our events...
"It sounds like a pretty bold statement to say that "the LIFE material really is life-changing", but I would be lying if I said otherwise. The only way you can know for yourself is to give it a test-drive. I have grown more personally and professionally in the last year than I have in all my years of schooling combined and it is all because of LIFE. There is really nothing out there like it. These are the kind of principles and concepts that should have been taught to us growing up. Content like this is invaluable and is readily available at your fingertips. Learning from your own mistakes is great, but learning for the mistakes of others is even better. It doesn't get better than this!" -Shawn Gorey
My name is David Ortiz, a business owner in San Diego, CA who employs 32 employees, which given any day is a challenge. In November 2011 I read the book and listened to the CD The Ant & The Elephant. Wow! What a powerful book and CD. It challenged me to the point I have never heard imagined. Since then it has changed my thinking, my life and my business. I learned how important it was for me to raise up leaders within my company. So I challenged my self to choose 3 of my top leaders to put on the LIFE subscription. Wow! After a short 18 months my company went from a 2.7 mill dollar company to a 7mill dollar. The leadership material you provide is outstanding. Thank you for encouraging me through the books and CDs and challenging my thinking. And thank you for changing my life, business and marriage. Sincerely yours, David Ortiz
Denise and I found ourselves in a very difficult time in life when the LIFE materials found us. We were heavily in debt, payday to payday was a goal, and Denise was layed off for 51/2 months while pregnant. For the next 14 months, we dove into and implemented the information contained within the Maximize your Finances package and figured out how to live within our means and, began working diligently at reducing our debt outside of our mortgage. In an additional 17 months, totaling 31 months, we were able to eliminate 74k of high interest credit debt and create an additional 2k per month of additional income; thus enabling Denise to be a stay at home mom while our kids were very young. The LIFE Leadership Development materials were instrumental in our rising career paths over the next 4 years, where we each tripled to quadrupled our professional incomes. This was a double edged sword and the stress and pressures of these senior level executive positions with fortune 50 companies nearly tore our marriage apart. Once again the LIFE materials and mentorship were key to putting these hard times behind us. We have since resigned from the high profile executive positions that were tearing us apart and have renewed our commitment to our marriage, family, and the personal growth the LIFE materials support. In short, numerous times the LIFE materials and community have been the key pillars of support to bring us through tough times, and have inspired a bright outlook of the future.  
You are never to old to live your dream and to know your purpose. Although I have been blessed to have had a career that has given me opportunities throughout my lifetime to have touched so many lives and hopefully to have made an impact on my patients and their families. The downside was always never enough time or money to truly live out my dreams. Then I was introduced to LIFE. I am now able to envision my dreams and keep them alive. The sky is the limit. One of my favorite concepts is information to results. The promotion of reading and furthering your knowledge through the tried and true system we are blessed to have at our disposal is priceless. If there is one word I would like to eliminate from our language it would be the word "but." For me, "but" has the connotation of excuse. I think you would agree an excuse is just another way to say "but I can't do that" and I am here to tell you: Yes you can. Sharon Brewer - Retired  MBA.
"Not only do I learn powerful, life-changing principles, but I get to enjoy the company of great people! It doesn't get much better than that!" Cassie Birtles
"Major Functions are simply life-changing, motivating, rewarding, and the perfect way to spend a weekend!" Brian Powers
"Words can't even describe all the excitement I feel when I attend a Leadership meeting. What a rush!" Renee Oettinger
"James, dude thanks for inviting me to that event. What you are offering through Life Leadership is the missing component I needed in my business" Melvon Swanson

"On To Ten Thousand!"! (O.T.T.K.)"Team of Vision" (Currently T.O.V.) SV needs a total of 200 members to make "Team Be Your Dream" Official. You can be apart of that story!
If you are interested by all means come on out an event and learn live in person.
If you have questions feel free to email "S.V." at: BeYourDream@Live.com or call/text leave a message to 442.77SERVE(3783)
When & Where

T.E.A.M.1.W.O.N. Conference Room
2205 N Lombard St
Portland, OR 97217


Organizer
"Design Destiny Into Realtiy!" That is the motto of Team Be Your Dream! My name is Sourixay Vilalay aka "S.V." The goal is to inspire people to go after their passions and live the life they've always wanted!
I realized that I don't want to work a "job" for the rest of my life so am passionately building networks, encouraging teamwork, as that what makes the dream work!
Come on out and participate to also achieve your dreams made-come true!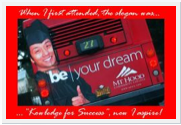 What people need is an opportunity where they can legitimately prosper from their efforts. They need true enterprise.
Wisdom is applying the right principles at the right time. Is learning from experience, and, of course, the best experience is someone else's.
+ This saves time and headache. Wisdom is the only way off the time and/or relationship train wreck. 
There is nothing so painful and debilitating as a broken heart, hurt feelings, and relational conflict. 
+ Wisdom means understanding the power of leverage in your financial life. 
+ Leveraging a system to do the work for you is one of the wisest ways to go about putting effort into something.
"You don't have to be great to get started, but you have to start in order to become great."