Description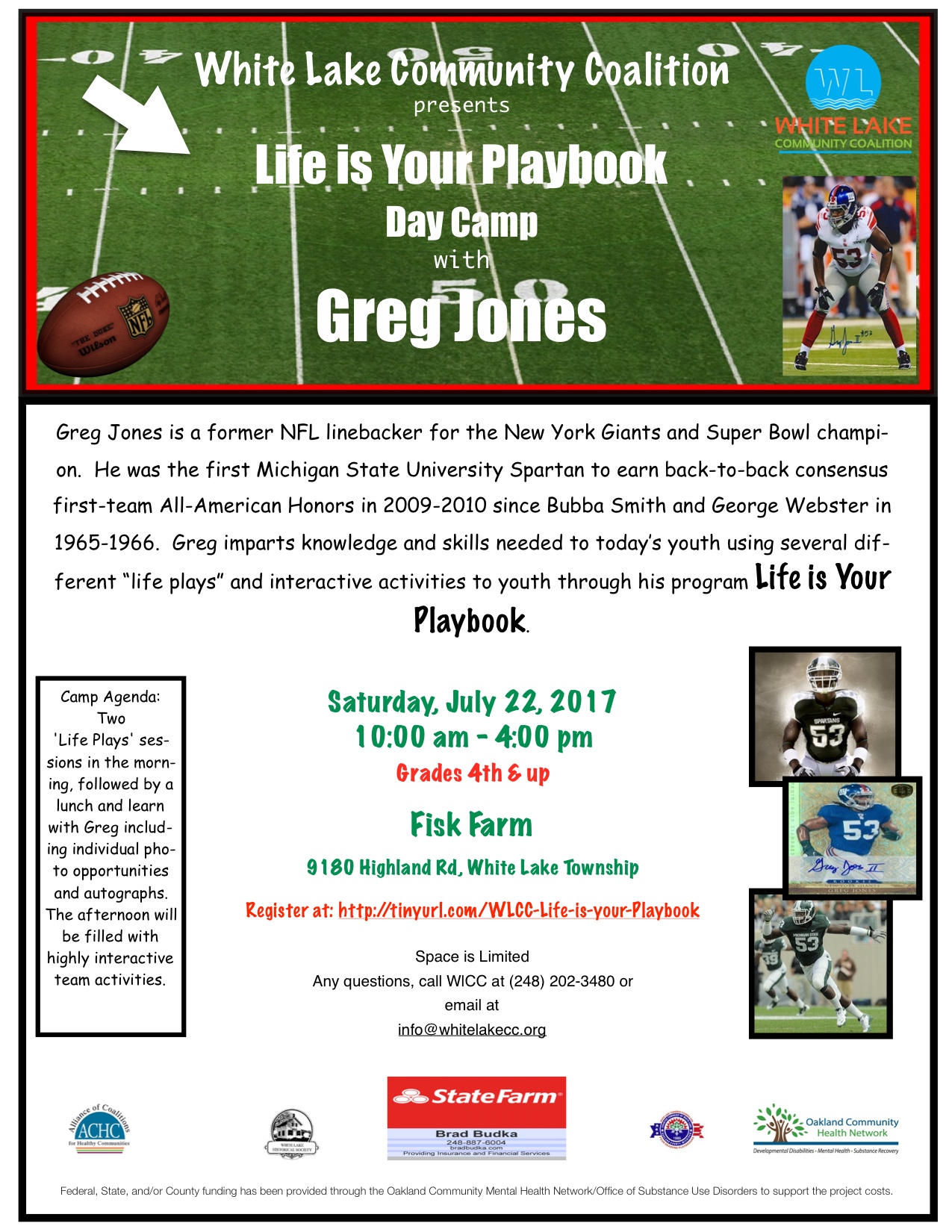 Greg Jones is a former NFL linebacker for the New York Giants and Super Bowl champion. He was the first Michigan State University Spartan to earn back-to-back consensus first-team All-American Honors in 2009-2010 since Bubba Smith and George Webster in 1965-1966. Greg imparts knowledge and skills needed to today's youth using several different "life plays" and interactive activities to youth through his program Life is Your Playbook.
Camp Agenda: Two 'Life Plays' sessions in the morning, followed by a lunch and learn with Greg including individual photo opportunities and autographs. The afternoon will be filled with highly interactive team activities.
For grades 4th and up!
FREE!