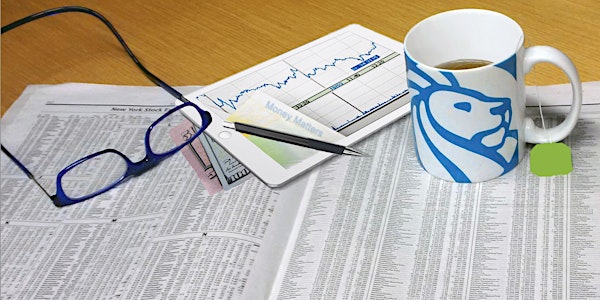 Life Insurance as a Financial Tool
Learn to use life insurance as part of your financial planning.
About this event
"This event is online only"
Don D'Anzieri discusses why cash value life insurance should be part of your financial strategy and how it can work with other tools to help minimize taxes and maximize assets throughout your life. Presented by the New York State Society of Certified Public Accountants.
Don D'Anzieri
Don D'Anzieri joined Allied Wealth Partners in November 2021
following a 25-year career in the financial services industry. Working
out of the firm's New York City office, Don is committed to helping his
clients with all aspects of their financial well-being. He offers
individuals, families and small business owners' guidance on retirement
planning, investment management, estate planning, college planning
and insurance protection strategies.
Please note:
IMPORTANT! You'll need to be logged in to Eventbrite to access the webinar on the date of the program. For this, you'll need to create a (free) account with Eventbrite using the same email address that you used to register for the event.
This program will be held using Zoom. The link to access the Zoom webinar will be sent to you via a confirmation email after you register.
In case you don't receive your confirmation email, please check your spam. Very likely it will have landed there. But if you can't find it anywhere, the best thing to do is simply to log into your Eventbrite account, click on "Tickets" and you will find the event there. Then click on the link that says "Go to online event page" and that will take you to the page where you will be able to access the webinar online or see the number to join by phone.
If you're unfamiliar with the features of Zoom please take a moment to familiarize yourself with them here: https://support.zoom.us/hc/en-us or look up any online tutorial.
Zoom may process some personally identifying information about you, for more information please review https://zoom.us/privacy.
Click here to view NYPL's Privacy Policy.