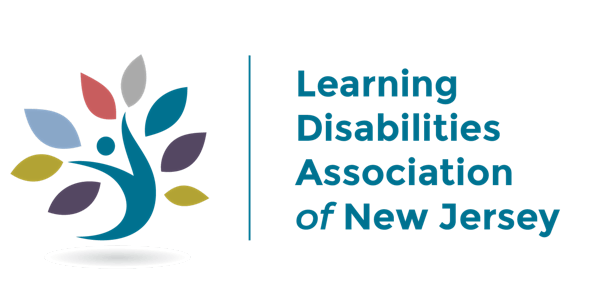 Life in High School and Beyond Conference & Resource Expo
Thinking about the future after high school? Start planning in middle school and/or high school and still plan during post-secondary!
Refund Policy
Contact the organizer to request a refund.
Eventbrite's fee is nonrefundable.
About this event
Special thanks for helping to organize this virtual conference!
The Richard West Assistive Technology Advocacy Center (ATAC)
_______________________________________________________________________
Sponsors
Beacon College
Winston Preparatory School
Registration closed: If you are interested in attending the conference, then contact us at info@LDANJ.org Thursday 4/29 prior to 8:45.
Full brochure
www.LDANJ.org -Events after 4/1
***NOTE: on-line registration only
Questions? info@LDANJ.org or 732-645-2738
Members free, Non-Members $25
Parents, Students, & Adults with LD Free
Professionals/Educators will get certificates up to 4.5 PDUs _____________________________________________________________
Parents, Educators, Adults, Professionals, & Students Virtual Conference – Life in High School & Beyond Thursday, April 29, 2021
Suggested Level Codes: M=Middle School HS=High School PS=Post-Secondary A=Adult E=Everyone
Suggested Audience: F=Family Ed=Educators O=Outside Professionals S=Students A & E codes above
8:45-9:00 Welcome & Instructions
9:00-9:45 Session A
Room 1: Learning To "Ride the Wave" through Executive Function Skills/Cappelleri (E)
Room 2: Assistive Technology for Adults with Learning Disabilities/Krass (PS-A; E)
Room 3: Creating Systems & Structures that REALLY work for Complex Children & Teens/Dempster (E)
Room 4: Mental Health Education & Support for Individuals and Families/Hughes (E)
Room 5: Playing Catch-Up in Reading and Writing/Van Brocklen, Letchford (M-HS; F, Ed, S)
Room 6: What Parents Need to Know About WIOA (Workforce Innovation & Opportunity Act)/Head, Redpath-Perez (M-HS; F, S)
9:45-10:00 Break
10:00-10:45 Session B
Room 1: Best 'Selfies' to Prepare for College: Self-Awareness, Self-Management, Self-Advocacy/Hebert (HS-PS;E)
Room 2: Gap Year Benefits in the Face of a Pandemic/Bull (HS-A; E)
Room 3: The "Game" of Shifting from In-Person to On-Line Learning in Higher Education/Marino (PS; Ed, O)
Room 4: Support Coordination and the Transition into Adulthood/Wyant, MacNeill, Hornak (HS-A; F, Ed, O)
Room 5: Online Tools for Comprehension Intervention-Guiff (M-HS; Ed)
Room 6: Stress and Avoidance: Assisting in Development of Problem Solving Skills/Schmalacker (E)
10:45-11:00 Break
11:00-11:45 Session C
Room 1: Taking Your Learning Differences to College/Bass (M-HS; E)
Room 2: Mindfulness for the Learning-Challenged - Overview/Black (E) (
Room 3: Career Assessments: What Are They and How to Best Use Them/Greenwood-Schmalacker (HS-A; E)
Room 4: Technology and Instruction – Five Essential Ingredients for Learning Success/Mannis (E)
Room 5: Person Centered Planning and Self-Direction/Goodrich (HS-A; F-O)
Room 6: Self-Advocacy & Self-Awareness-a Personal and Professional Perspective/Winston (PS-A; E)
11:45-12:30 Resource Expo- Vendor Hall
Note: Addition of a workshop during this time: College or Gap Year: Deciding Next Steps with your Teen-R.Hughes(HS-PS; E)
12:30-1:15 Session D
Room 1: Prepping the Transition to College: Improving School, Parent & University Collaboration/Mohney, Rogers-Shaw, Park (HS-A; E)
Room 2: 3 Key Skills for Successful Transition to College/Endlich (M-HS; F, S)
Room 3: Transitioning to the College Setting with Appropriate Accommodations/Meltzer (HS-A; E)
Room 4: Pre-Employment Transition Services: Joint Collaboration between DVRS, CVBI, and DOE/Scott, Atin-Shark, Freeman (HS-A; E)
Room 5: In College or Getting Ready? Assistive Technology for College Success/Krass (E)
Room 6: Is it too Late? Reading Remediation at the Secondary Level/Hodgkins (M-HS; F, Ed, P)
1:15- 1:30 Break
1:30-2:15 Session E
Room 1: Preparing to Get the Most of Your Students High School Experience/Maseko (M-HS; F)
Room 2: 10 Pandemic-Friendly Strategies to Prepare for Post-Pandemic College/Price (HS-PS; E)
Room 3: Taming Anxiety and College Admissions/Endlich (HS; F, S)
Room 4: Self-Monitoring in College: Actively Assessing Engagement & Needs/Reinke (HS-PS; E)
Room 5: Applying to College with LD: A Top 10 List/Maxman (HS; E)
Room 6: Reading for Meaning with Read Naturally Live/Hayes (E)
2:15-2:30 Break
2:30-3:15 Session F
Room 1: Launching into Young Adulthood – The Impact of Executive Functions/Dendy (E)
Room 2: Mindfulness for the Learning-Challenged – Putting into Practice/Black (E)
Room 3: Learning Disabilities from the Students' Perspectives/STAMP NJ Leaders (M-PS; E)
Room 4: Proactive and Practical: Common College Scenarios, Issues & Conversation Starters/Sullivan (HS-PS;E)
Room 5: Everyone Can Work: Barrier Busters in the Transition from School to Work/England, Prest (HS-A;E)
Room 6: Is it too Late? Reading Remediation at the Secondary Level/Hodgkins (M-HS; F, Ed, P)
3:15-3:45 Resource Expo-Vendor Hall
3:15-4:00 Complete Feedback Form to get a Certificates of Attendance for up to 4.5 PDUs- Professional Development Units (NJ Provider Id #568) emailed immediately to you
*** Some changes may occur to workshops due to speaker changes or cancellations.
Disclaimer: LDANJ does not endorse or recommend any method, treatment, or product; evaluation or remedial center, program, or persons for children and adults with learning disabilities. It does however, endeavor to inform, believing that you have the right to know what is available to assist those who have a learning disability to reach their full potential.