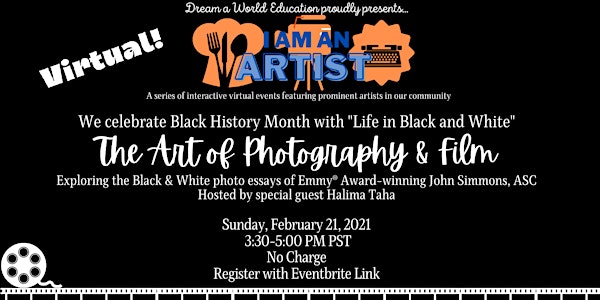 "Life in Black and White"~~The Art of Photography & Film
Photographer and cinematographer, John Simmons, ASC, in dialogue with Halima Taha, an authority on collecting African American Art.
About this event
Dream A World Education, a Los Angeles-based non-profit organization dedicated to inspiring children to embrace cultural diversity through arts experiences, is honored to host this special event in recognition of Black History Month. This event is sponsored by the Pamela Klein Scholarship Fund.
Once you're registered your Zoom link will be emailed. Look for an email from diane@dreamaworldedu.org on Friday, February 19.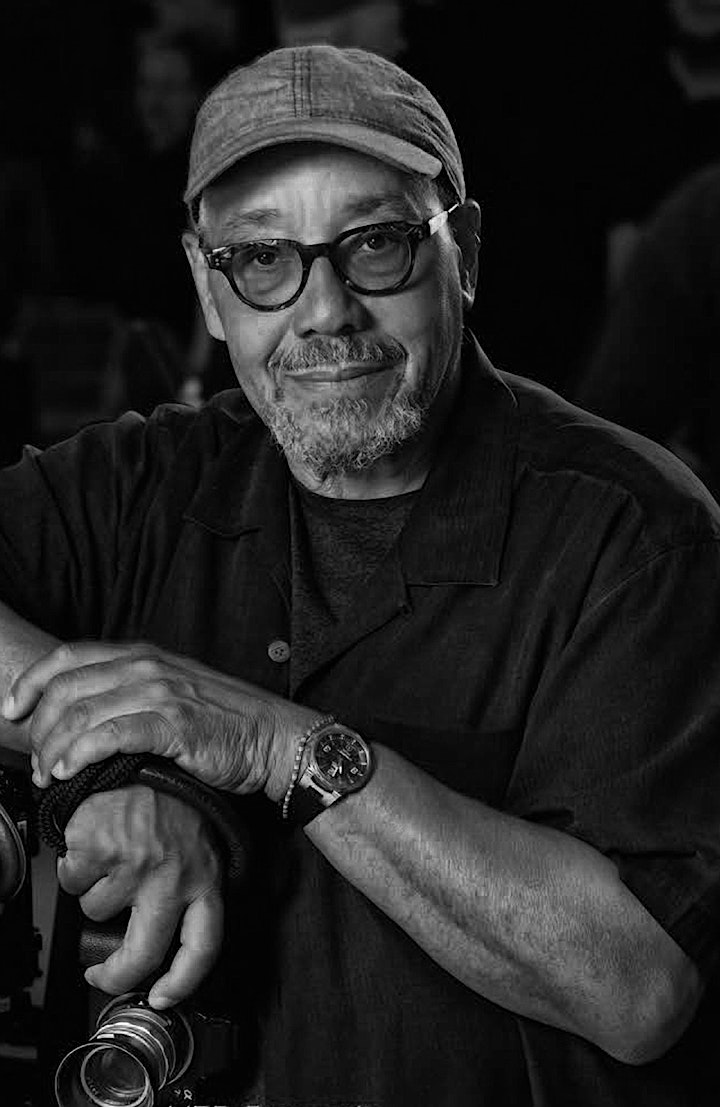 John Simmons may be known as an Emmy Award-winning cinematographer, but beyond film and television, the Chicago native has an immense skill and passion for creating a compelling narrative through still photography. Since childhood, Simmons has felt at ease behind the lens, commenting, "From the first moment I picked up a camera, it was something that seemed to just fit- it was comfort. I could see right away that the simplest moments were also the most precious and important to capture and preserve. My rhythm of life became in tune with lifting the camera to my eye at the precise moment...and catch the beat of that music we all live with and move to."
Join us for an intimate conversation with John facilitated by Halima Taha and hear the stories behind his powerful images. There will be a Q & A following.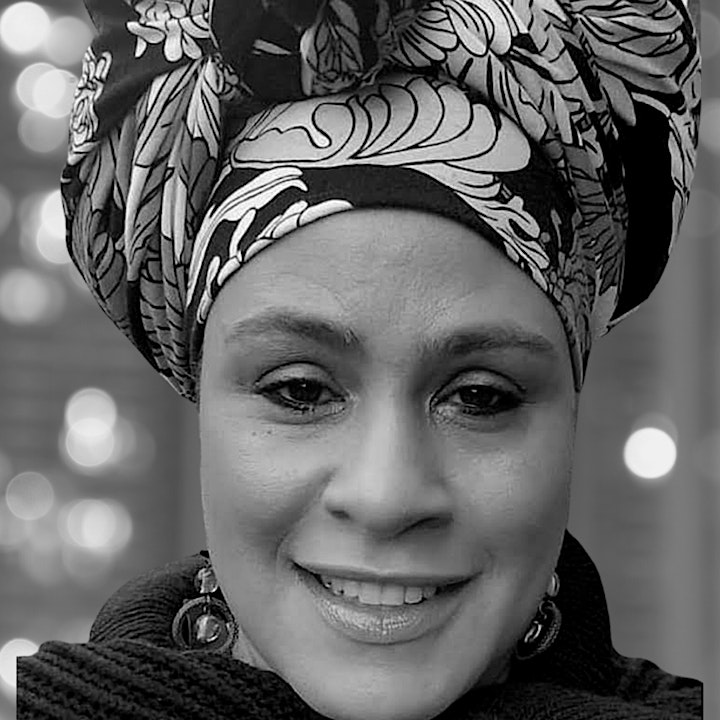 Halima Taha is the author of Collecting African American Art: Works on Paper and Canvas. She is recognized throughout the U.S. as an authority on collecting African America art and arts management.