Description
WHERE THE PRACTICAL MEETS THE MIRACULOUS!

You are invited to Dale & Paula's LIFE, HEALING & GOD
One-of-a-Kind, LIVE Healing Workshop!
Coming to San Diego County near you.
Saturday April 14, April 28, May 12
*Each workshop is unique and contains 30-50% new information from the previous workshop
Free Admission, but register Early for a free DVD
"FORGET EVERYTHING YOU THOUGHT YOU KNEW ABOUT SICKNESS AND DISEASE! Dale and Paula's biblical perspective and their unique Body, Soul & Spirit approach is the "missing link" for anyone dealing with chronic disease—i.e. heart disease, cancer, diabetes, leukemia. Every person, sick or well should attend this workshop at least once!
- Dr. Robert W. Christensen, Maxillofacial Surgeon
Here are a few things you will learn:
* How you can beat or prevent ALL sickness and disease
* How to identify and treat ROOT CAUSES of disease, not just symptoms

*

How to activate real faith for your healing


* How to strengthen and heal your
God-given immune system

* Today's most dangerous health
mis-
information
*

If healing is God's will, why aren't more Christians healed?



* And much more!


"Statistics from the American Cancer Society state that one in two men; one in three women will get cancer in their lifetime. Attending the Life, Healing & God Workshop
could save your life!"
– Rhonda McCue, RN & Hospice Nurse
You will receive:
* 10% discount on your selection of any of the following products:
– "How God Heals" by Dale Black (audio book, 3 CD set)
– "Life, Cancer and God" by Paula and Dale Black (book)
– "Flight To Heaven" by Capt. Dale Black (best-selling book)
Discover COMPLETE Healing by blending the Natural Laws of Health with God's
Spiritual Laws of Healing.
Dale & Paula will be available to personally pray for you following the Workshop.
Seating is limited, please register by clicking the button below.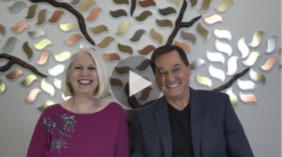 Capt. Dale and Paula Black
Authors / Teachers / Ministers