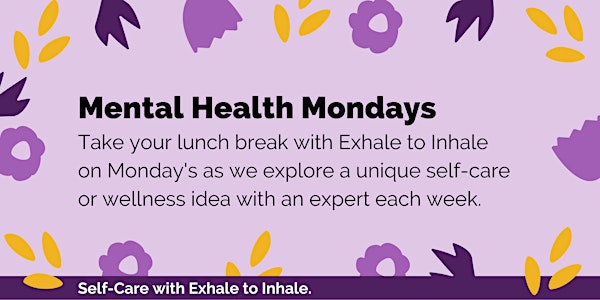 Life Hacks & Ayurveda
Explore practical tips and important life hacks to get you through this period of anxiety
About this event
As part of Exhale to Inhale's Mental Health Mondays series, in partnership with Sweta Vikram, we are thrilled to bring you a conversation about prioritizing your self-care.
Let's be honest, these are anxiety provoking times. How are YOU holding up? We often forget to ask ourselves this question. Checking in with ourselves is as important as ensuring our loved ones and team members are doing fine.
The pressure to be on top of it all is real, but is it possible all the time? Perhaps not. And, that is okay. After all you are human and holding space for so many things and people is not normal.
Explore practical tips and important life hacks to get you through this period of anxiety. Learn some simple strategies to support your daily routines. Understand the philosophies of Ayurveda and how they apply to your day-to-day lives. Ayurveda has been around for at least 5,000 years and is the study of healing based in natural remedies. Sweta has been a student of Ayurveda for a majority of her adult life and will be sharing her wisdom with us to help us refocus and inspire our thinking.
Sweta is an international speaker, best-selling author, and well-being and mindset coach who is committed to helping women thrive on their own terms. A student and teacher of Ayurveda, one of the world's oldest whole-body healing systems, she enjoy sharing Ayurvedic knowledge and wisdom with new generations and audiences, helping people blend these techniques with what they already know works well for their own spirit, mind, and body.
_______________________
Monday, June 15th
1:30 PM to 2:15 PM EST
Register to save your spot!
Once you register, you will be notified and receive the event details to join via email.
Session duration: 45 mins