Life Figure Drawing Session via Zoom - with Manon / manon.modelovivo
Life Figure Drawing Session via Zoom - with Manon / manon.modelovivo / August 1st/2021 Time: 4-6 PM NY (EDT)
About this event
Manon will pose for us on Sunday, August 1st/ 2021 from 4 to 6 PM NY time (EDT) in a life drawing session.
Poses will be between 5 and 20 minutes and it includes as well a 10 minute break
(screenshots will be permitted for personal use ONLY!!)
Length of the poses:
5
10
10
15
20
10 Break
10
20
20
All the information about this ZOOM event will be sent to you in the order confirmation email.
Instagram
https://www.instagram.com/judithyaws/
https://www.instagram.com/lifefiguredrawing
and
https://www.lifefiguredrawing.com/
Time Zones:
New York 16.00-18.00 PM EDT
Los Angeles 13.00-15.00 AM/PM PDT
London 21.00-23.00 PM BST
Berlin 22.00-24.00 PM CEST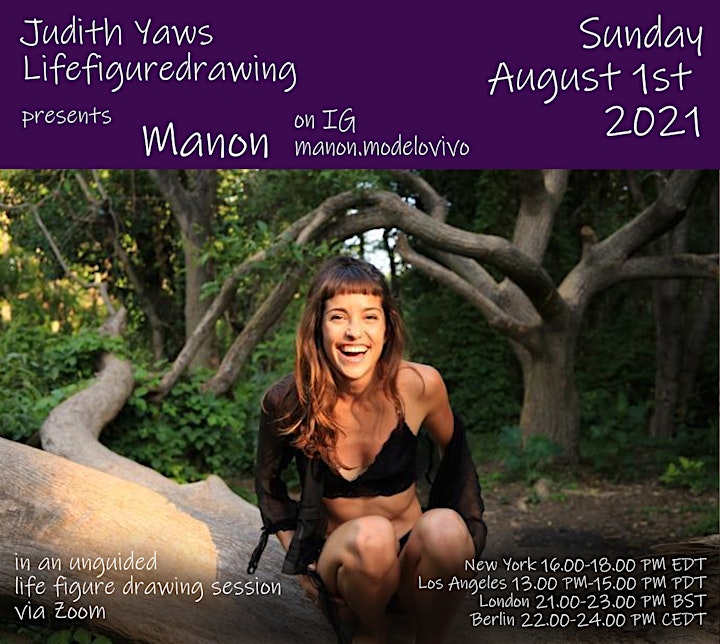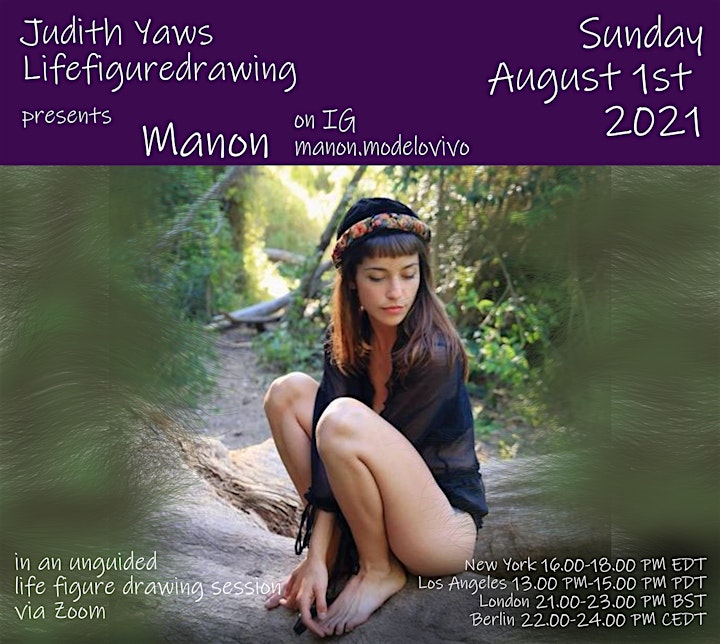 Organiser of Life Figure Drawing Session via Zoom - with Manon / manon.modelovivo