Life Figure Drawing Session via Zoom - insp. by Brian Froud art with Olga
Life Figure Drawing Session via Zoom - insp. by Brian Froud art with Olga / asta.raven June 27th/2021 Time: 1-3 PM NY (EDT)
About this event
Olga will pose for us on Sunday, June 27th/ 2021 from 1 to 3 PM NY time (EDT) in a dressed and nude life drawing session inspired by the art of Brian Froud. Olga (IG asta.raven) will wear wings and little horns etc. to give us the Brian Froud feeling.
Poses will be between 5 and 20 minutes and it includes as well a 10 minute break
(screenshots during this session will be permitted, but for personal use one / for your art/ the screenshots can not be published)
5 min
15 min
20 min
20 min
10 BREAK
10 min
20 min
20 min
All the information about this ZOOM event will be sent to you in the order confirmation email.
Instagram
https://www.instagram.com/judithyaws/
https://www.instagram.com/lifefiguredrawing
and
https://www.lifefiguredrawing.com/
Time Zones:
13.00-15.00 PM EDT New York
18.00.00-20.00 PM BST London
10.00 -12.00 PM PDT Los Angeles
19.00 PM-21.00 AM CEST Berlin/Amsterdam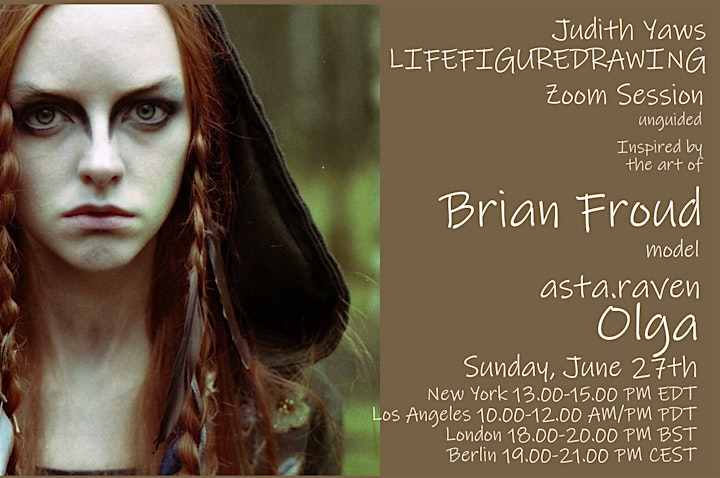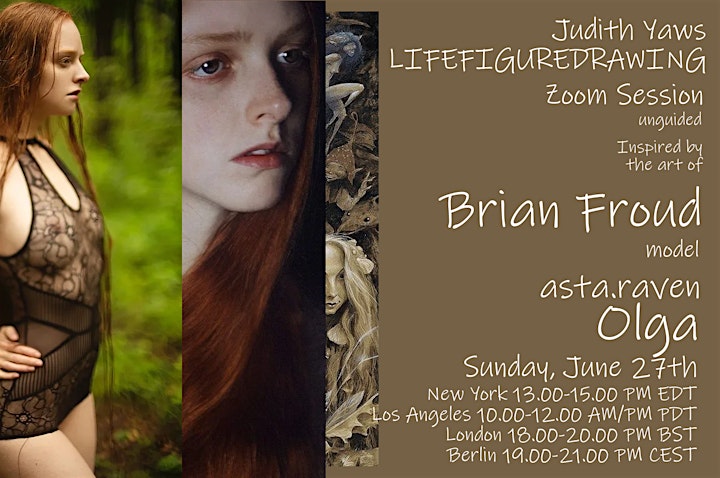 Organiser of Life Figure Drawing Session via Zoom - insp. by Brian Froud art with Olga