Life Cycle Assessment: Product Transparency 101

Thursday, October 17, 2013 at 4:00 PM (EDT)
Event Details
Life Cycle Assessment: Product Transparency 101– Webinar

Author/Presenter:  Laurel McEwen

Course Number: AIA#: GLA00A | GBCI ID: 0090010178

Continuing Education:

1 AIA HSW CE Hour

1 GBCI CE Hour  

 

 

 
A Life Cycle Assessment (LCA) is a holistic approach to determining the environmental impacts of a product - from extraction of raw materials and processing, to distribution, use, and end of life. Learn how LCA offers a window into the environmental performance of a product, and how LEED v4 rewards project teams that specify products with full transparency.
Course Description:  Life Cycle Assessment (LCA) and Environmental Product Declarations (EPD) for building products are critical when selecting the most sustainable product. This course will describe critical components that help assure transparent and fair comparisons when conducting an LCA. We will explain the benefits of creating a LCA and the purpose for creating an EPD. The course will discuss how LEED v4 will utilize EPDs in the Materials & Resources category.
Learning Objectives:
1) Name the 4 steps for conducting an LCA per ISO 14040
2) Explain the difference between Impact Assessment and Life Cycle Inventory
3) List the 7 critical components that help assure transparent and fair comparisons when conducting an LCA
4) Discuss the benefits for conducting an LCA
5) Define what a PCR is and explain its purpose for creating an EPD
-------------------------------------------------------------------
Computer Requirements: Java, GoToWebinar.
Test if you can connect with GoToWebinar. 
-------------------------------------------------------------------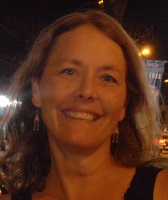 Laurel McEwen, BS, MBA.  Ms McEwen is a dynamic sustainability strategist with over 7 years of experience training and consulting on LCA with Fortune 500 companies.  During her tenure at EarthShift, Laurel developed the worlds largest LCA on-line training program and launched the world's first LCA training certificate program partnering with ACLCA for professional certification testing. A successful educator and communicator of complex environmental information she can unravel for any audience complex LCA information into simple actionable components. Currently she consults with corporations on LCA studies and develops e-learning content to translate LCA studies into creative, credible communications to support sustainability projects.
* Refund Policy: Refunds available on request up until two days prior to an event.  A $5.00 processing fee will apply.  In lieu of a refund, full amount may be used as credit towards a future purchase for up to one year after original purchase date.
When & Where

VIRTUAL
Your Computer
Your Desk or Favorite Coffee Shop!



Thursday, October 17, 2013 at 4:00 PM (EDT)
Add to my calendar
Organizer
GreenCE, Inc. is an online resource for design and construction professionals who want to learn about green building, sustainability, conservation, and how to create a healthy environment. Visit our website to learn more about our free and premium AIA and GBCI continuing education, including LEED Specific hours.  Our delivery formats include: Live Webinars, Documentary Videos, On-line anytime, recorded and self-paced.
Contact us at webinars@greence.com or call 360-727-3528