Life Coaching Certification Academy - Live with America's #1 Confidence Coach

Monday, January 5, 2015 at 6:00 PM

-

Friday, January 9, 2015 at 12:30 PM (EST)
Event Details
"If I had a dollar for every time someone said, "I wish I could be doing what you're doing," I would own the bank. I've got great news for you, "Only you hold the keys to the fulfillment of your dreams and aspirations!"  They were given to you by your creator when He empowered you to reach for His success. With the right "know-how" you can sore to levels of success that were once only dreams.
I'm looking for 25 Christian leaders who are ready to share what they have learned and who are ready to join a prestigious circle of Certified Life, Leadership, Church Growth, and Business Coaches.  Now you can receive your first two levels of certification in this 5-day Life Coaching Certification Academy."
Keith Johnson, Ameria's #1 Confidence Coach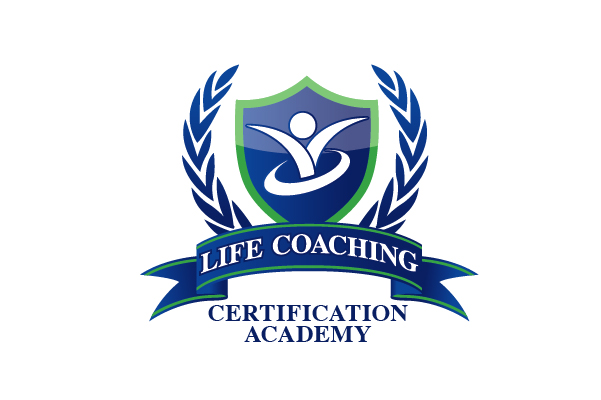 In 2012, Keith Johnson, America's #1 Confidence Coach, made a personal decision that was to impact the lives of tens of thousands of individuals in a very big way. Having spent more than 21 years studying the principles of leadership, coaching, and success, he made the decision to open his life––and the valuable leadership principles he had learned––to serious inquires from leaders desiring to benefit from his life experiences.
Dr. Johnson has influenced millions through his books, speaking appearances, television interviews, training seminars, and coaching programs. With an ever-increasing workload demanding more and more commitment from fewer and fewer available hours, Keith made the decision to select a group of professionals from the best of the best and invite them to spend a full week on a step-by-step journey through his Life Coaching Certification Academy. The graduates from this elite group will then be invited to participate with him in bringing about the level of change he knows is possible in churches and marketplaces of the world.
Please accept this personal invitation to speak one-on-one with Dr. Johnson about participating in this exciting challenge—to take your desire to impact change to the next level.  This year's Life Coaching Certification Academy will be open to 25 individuals with the desire and personal commitment to help lead others to the next level of success.
With his international family of Destiny Coaching Professionals expanding, you are invited to explore whether or not your skills and passions fit with the mission to help millions connect with their destiny, unleash their passions, discover their potential, and live their dreams. 
It can happen for you at the 2015 Life Coaching Certification Academy experience.  If you can see yourself becoming a Certified Leadership Coach or Church Growth Coach, then you are invited to accept this invitation to spend FIVE full days in Intensive Training with America's #1 Confidence Coach, Dr. Keith Johnson.
Invest the time it takes to make a phone call and personally visit with Keith. This is not the time to sell yourself short. Now is the time to leverage what you have gained through personal studies, hands-on leadership experiences, and life challenges to help others unleash their passions, discover their potential, and live their dreams. 
At this Life Coaching Certification Academy:
You will become a certified life, leadership, and church growth coach.

I will help you build a successful 6-figure coaching business.

I will help you sell more books or get published yourself.

I will help you get interviews with television stations.

I will help you secure more speaking engagements. 
10 Reasons Why Life & Leadership Coaching Should be Your Next Career Choice:
You profit by helping others succeed.

Low overhead, hight profit margins.

Second fastest growing profession behind IT.

Proven system, guaranteed results.

Freedom to create you own future.

Coach from home, office, or anywhere you use a phone.

Fits within your existing career schedule. Set your own hours.

Take charge of your anual earning potential. 

Earn a Masters Degree while in training.

Learn from the the best Christian Coach in the industry.
To be a part of this exclusive circle of professionals, call us at 352-597-8775 for more information. Yes! Payment Plans are available by phone.
INFORMATON
When: January 5 - 9, 2015
Monday: 6:30pm - 10pm
Tues - Thursday: 8:30am - 5pm
Friday: 8:30am - 12pm
Where: Tampa Marriott Westshore | 1001 N. Westshore Blvd | Tampa, FL 33607 | 813-282-5706
Book Room: 
Number to call is 1-800-228-9290. Ask for the Keith Johnson Life Coaching Certification Academy.
Room Rate: $119 per night
Rate includes: WiFi in guest room, Comp transportation to/fr Tampa International Airport, Comp self parking, Comp transportation to/fr area destinations within 2 mile radius, Comp daily newspapers, Comp access to fitness center 24 hours/day.
Hotel Links:
http://www.youtube.com/watch?v=tWju5MiTqrU
Within walking distance:
Westhore Plaza Mall and Dining
International Plaza Mall and Dining
Are you one of the 25?
*Once your spot is reserved, no refunds will be granted.
When & Where

Tampa Marriott Westshore
1001 N Westshore Blvd
Tampa, FL 33607


Monday, January 5, 2015 at 6:00 PM

-

Friday, January 9, 2015 at 12:30 PM (EST)
Add to my calendar
Organizer
Keith Johnson is known as one of the premier speakers on the subjects of Christian leadership, confidence building, and strategic planning. For the past 21 years, his messages, books, and leadership coaching has helped some of the largest and most prestigious churches in the world to experience spiritual, numerical, and financial growth.
Keith's biblically based success and leadership principles have now influenced both the church and secular markets. His newest book, The Confidence Solution—Reinvent Yourself, Explode Your Business, Skyrocket Your Income became a best seller by reaching #21 in Amazon's motivation and business category. He is a frequent television guest appearing on popular shows and stations such as New York's PIX 11, Fox Business News, The Tom Sullivan Show, CBS, ABC, and many others. He has been recognized by Women's Worldmagazine as one of America's "Ultimate Experts," which is the most read women's magazine in the world.
Keith Johnson, PhD, is a dedicated lifelong learner. He earned a Master's of Christian Leadership and a Doctor of Philosophy in Theology from Christian Life University. He is the founder of Destiny College International, an accredited college specializing in graduate training for pastors and business leaders. He is a certified speaker, trainer, and coach for the John Maxwell team.
Today, he has trained over 347,000 Christian leaders, he travels worldwide in response to invitations, and he is the author of five books that share his success secrets.