Life Church Elements of the Defensive Mindset

Sunday, October 20, 2013 at 2:00 PM (EDT)
Event Details
Get Trained.  Be Prepared.  Feel Confident.  Win.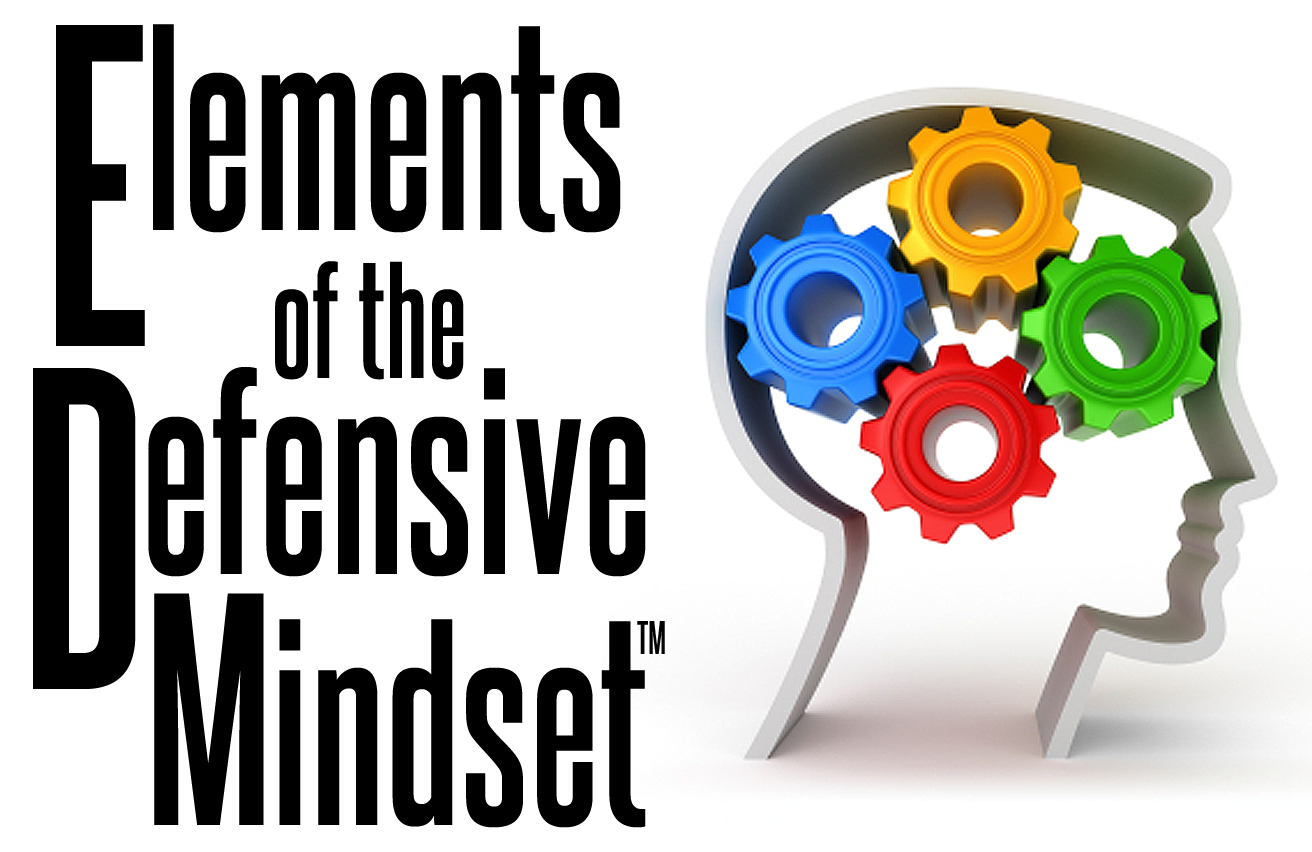 Designed primarily for women but open to all, Elements of the Defensive Mindset™ shatters the myth that most acts of violence are random and unpredictable. This 3 -hour program empowers students by introducing the concept of situational awareness, diagramming the five stages of the violent criminal attack and by breaking down the principles of Social Engineering, providing insight and a clear understanding of the tactics and methods that criminal predators rely upon to lure potential victims. This program will also compare and contrast various self-defense system options, including pepper spray, firearms, martial arts, knives and stun-guns to provide the student with the knowledge necessary to make the right personal choice in selecting a weapons system for self-defense.
The threat of violence surrounds us every day. Elements of the Defensive Mindset™ will teach students how to recognize the danger signals that are so often missed... or ignored. This course will not only educate and empower you, but it might just save your life.
THIS EVENT WILL BE HELD AT LIFE CHURCH IN FORT MYERS!
When & Where

Life Church
11735 Plantation Rd
Fort Myers, FL 33966


Sunday, October 20, 2013 at 2:00 PM (EDT)
Add to my calendar
Organizer
On-Sight Tactical Training Institute
On-Sight Tactical Training Institute delivers a full spectrum of specialized civilian defensive and law-enforcement tactical firearms training programs. Each course offered is tailored specifically to individual skill levels, and can be customized to meet personal goals.
For the novice, On-Sight offers NRA and non-NRA certification programs designed to introduce safe gun handling and basic marksmanship concepts while fostering an appreciation for defensive and sport shooting. For the proficient individual, On-Sight delivers advanced courses that integrate situational tactics with motor-skill reinforcement (MSR) exercises purposely designed to bring the student to a new level of both competitive and defensive preparedness.
In addition to an extensive array of firearms training programs, On-Sight also offers defensive tactics certification and re-certification curriculums for private security and law enforcement personnel in TASER, OCAP (Oleoresin Capsicum Aerosol Projector or 'pepper' spray), tactical baton and tactical handcuffing disciplines. Less-than-lethal defensive programs are also offered for civilians in TASER, OCAP, baton and kubaton.
On-Sight Tactical Training Institute's cadre of instructors includes currently-serving and former law-enforcement, military and public safety personnel. All of our trainers are certified in their respective fields and possess extensive real-world situational and command experience.
Contact our offices at (239) 247-5585 Visit http://www.ostti.com today for more information about our programs or our instructors, or call us at (239) 247-5585 to speak with a training specialist. 
Life Church Elements of the Defensive Mindset