Life Beyond Your Eating Disorder: A MentorCONNECT Teleconference with Johanna Kandel

Wednesday, April 11, 2012 from 8:00 PM to 9:15 PM (CDT)
Event Details
Title: Life Beyond Your Eating Disorder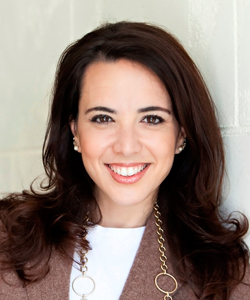 Event Description: The subtitle of Johanna's book, "Life Beyond Your Eating Disorder", reads "Reclaim Yourself. Regain Your Health. Recover for Good." And yet this former ballerina endured a 10-year battle with an eating disorder, and at one time she believed she would never recover. Johanna will never forget how difficult the recovery process was, and how hard she had to work to be able to say today, "I am fully recovered."
Join Johanna for an authentic, inspirational evening and learn how she did it - and how you can too!
When: Wednesday, April 11, 2012
What time: 8:00 - 9:15 p.m. Central Time
RSVP to: http://mentorconnect.eventbrite.com
RSVP now to reserve your space in this amazing FREE recovery event!
Bio: After recovering from a ten-year-long battle with various eating disorders, Johanna founded The Alliance for Eating Disorders Awareness, based in West Palm Beach, Florida. Since its inception in 2000, The Alliance has brought information and awareness about eating disorders to more than 160,000 middle school, high school, and college students nationally and internationally. In addition, Johanna runs free weekly support groups, mentors individuals with eating disorders and their families through their treatment and recovery, helps thousands of people gain information and find the help they need, and advocates for legislation on the local, state, and national levels. She has received many awards for her ongoing outreach and advocacy work, including the Jefferson Award for Public Service©, MLB/People Magazine All Stars Among Us Finalist and Harlequin Enterprises' More Than Words Award, and has appeared on national television programs including NBC Nightly News and The Today Show. Johanna's book, Life Beyond Your Eating Disorder, was released by Harlequin Nonfiction in September of 2010. Success to Johanna means helping even one person avoid traveling down the same road she did and continuing to use her voice in the fight against eating disorders. You can visit Johanna at www.allianceforeatingdisorders.com
 This event is sponsored by MentorCONNECT, a registered 501(c)3 non-profit organization.
To learn more visit us at: www.mentorconnect-ed.org
CLICK HERE to make a tax-deductible donation and help to keep great events like this one happening!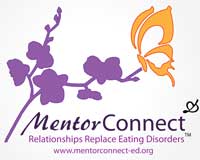 MentorCONNECT is a proud member of:
Organizer
MentorCONNECT: where relationships replace eating disorders
MentorCONNECT is the first global online eating disorders mentoring community. To volunteer as a mentor, be matched with a mentor, or find general recovery support, visit us at:
MentorCONNECT is a registered 501(c)3 nonprofit organization.