Description
Life Après' 3rd Annual 'Galentine's' and Women Celebrating Women!
Mystery, Intrigue, Thrills, Appetizers, Cocktails & Live Music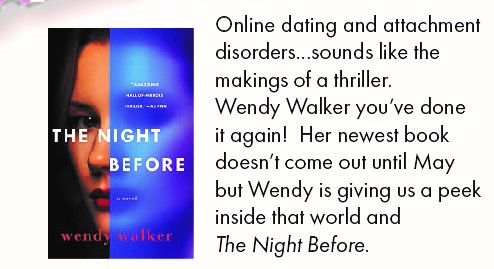 Ladies, put on your highest heels, lipstick and join us for an evening of suspense, thrills and mystery as we delve into this world with Wendy Walker, bestselling author of All is Not Forgotten & Emma In The Night.
Appetizers and our initial cocktail are being provided by our host Peaches Southern Pub & Juke Joint.
Our evening will be followed by Peaches' house jam band so bring your dancing shoes.
$25 of every ticket is going to the Cystic Fibrosis Foundation.