Description
"First time in person attendees will get a FREE access to my brand new Online Program - A Short Course in Habits and Happiness listed at $100.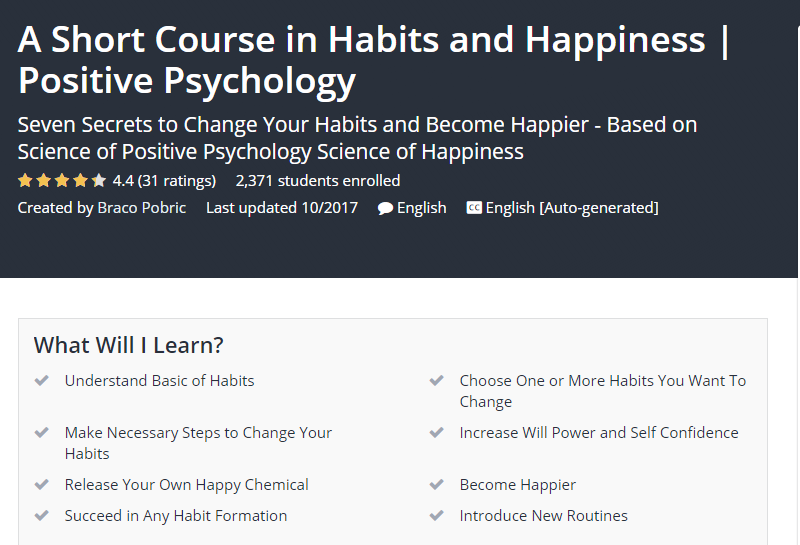 Here is a link to #1 Amazon Bestseller in Self Help, Happiness and Applied Psychology.

Habits and Happiness: How to Become Happier and Improve Your Overall Wellbeing.
Hello Dear Happier People,
Happy New Year! May this be your best year yet. What are your goals for the next 12 months? How are you going to introduce better habits? What are you going to do to become even happier?

Why Join Our Life and Happiness Coaching Group?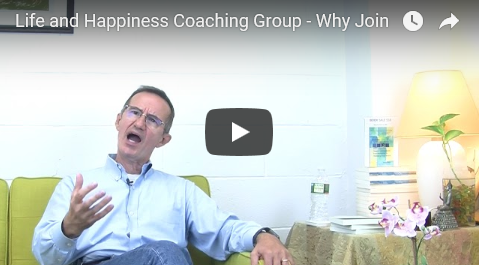 Take a few moments and think about what would you like to change in your life in 2018.
Regardless what that is - lose weight, gain weight, start meditating, start exercising, eat better, become healthier, improve relationships, get a better job, make additional income, find new clients - or anything else - it all starts with changing your habits.
Make a Plan for Your New Habits
ENROLL For FREE to my Habits and Happinesss School

https://habitsandhappiness.teachable.com/
And Get a Short Course in Habits And happiness FREE of Charge.

• Identify and share the scientifically based tools to help you start your new routine

• Help you understand what will trigger your habit

• Help you start 30 Day New Habit Challenge

• Be your Accountability Partner for the next 30 Days to assure you succeed in Habit Formation
• And more...
Connect with me on Facebook

https://www.facebook.com/braco.pobric/
Happy New Habits.
With gratitude,
Braco
In this interactive and engaging meetup session, Braco Pobric will help members understand the basics of scientifically-based methods that help us change our habits and introduce new ones.
By the end of this workshop, members will have the basic tools necessary to start educating their own audiences on how routines can help them become successful in every area of their life.
Braco will outline seven scientifically tested tools in simple terms that everyone can understand—from researchers to those just beginning to learn about positive psychology. This session will also help coaches and positive psychology educators teach these methods to their own clients. Braco will explain how simple things—like an emphasis on "small wins" and having an accountability partner who monitors your progress—make for big changes. This presentation is based on Braco's bestselling book, Habits and Happiness, and his experiences teaching Positive Psychology in public and corporate settings.