Life After P&G: What Can $5K Do for Me?

Thursday, May 1, 2014 from 6:00 PM to 8:00 PM (EDT)
Event Details
Are you leaving or have left P&G within the last 2 years?
Do you have remaining retraining dollars?
Not sure what to do with it?
Leverage Your $5K by learning more!
First Change U is a unique collaborative to help you turn your $5K into a priceless benefit:
Explore U!

T

ear off the P&G label and rediscover what really matters to you (The Legacy Center). And then....

Change U! Create multiple options for your future: business owner, retirement, new career, etc. and the strategic plan to make change that matters (The Legacy Center)
Rebrand U! Create the the new, transformed you: What's your story? (Epitome Branding)
See U! Become a Vision of Success with a Transformational Photo-Shoot (Jenn Prine Photography)
Promote U! Share the new you, your new business, etc.: Learn how to DO digital marketing (Bootcamp Digital)
Join us on Thursday, April 24th to learn more about our programs which qualify for your retraining reimbursement benefit:
Epitome Branding's Personal Branding Program

Customized Packages that qualify for your retraining funds AND are sure to First Change U!

Uncover the myths and the magic of your Retraining Benefit!
Light refreshments and networking at 6:00.
Presentation begins at 6:30.
PLUS: Commit to your First Change U package and receive your choice of
FREE Jenn Prine Photo Shoot and Edited Picture Package which includes files that you can print or use digitally, e.g. for LinkedIn/Facebook profiles. 
FREE iPad Mini to put your digital marketing to work!
A Story of Career Transition and Personal Transformation: Kyle Dresden, formerly of P&G's pet care division, found Peg Stookey of The Legacy Center when she was making a presentation on self-employment at Right Management. Kyle worked with Peg for several weeks to rediscover himself and his potential life after P&G. Kyle explored several self-employment options as well as a relationship with Your Encore, a consultancy that places experts into corporate projects.
As of this writing, Kyle is focusing his near future on Your Encore projects and continuing to explore the potential of other consulting opportunities.
Peg introduced Kyle to Kathy and Mike at Epitome Branding and to Jenn at Jenn Prine Photography to create his story of transformation and to capture it in pictures. A picture is worth a billion words so take a peek at the transformation of Kyle Dresden, Engineer to Kyle Dresden, Expert Consultant: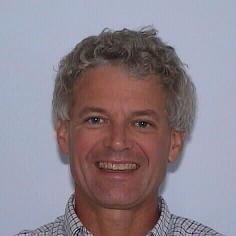 Kyle Dresden-Engineer                                               Kyle Dresden-Expert Consultant
Will you be our next transformation?
Thank you to our host and sponsor, Crystal Clear Buzz, THE LinkedIn Ninja!

When & Where

Rivercenter 1st Floor Conference Center
50 E Rivercenter Blvd
Covington, KY 41011


Thursday, May 1, 2014 from 6:00 PM to 8:00 PM (EDT)
Add to my calendar
Organizer
Creating the 80% Shift!
When a new business is opened there is an 80+% chance that it will close within 3 years. We feel this is unacceptable AND unnecessary. We're out to shift that risk to an 80+% ensurance of success!!
There is NO ONE SOLUTION to the problem of high failure rates in small business so we take an integrated approach by focusing on the development of the business and, more importantly, the business owner.
The Legacy Center
Where entrepreneurs
Explore...Build...Grow...Exit
Join us as we work to create
The 80% Shift
 in entrepreneurial success!
We invite you to explore the richness of our community!