Description
To attend this VIRTUAL event, please use the link found below..
LIve Meeting address:
https://www.livemeeting.com/cc/usergroups/join?id=FP2ZN7&role=attend&pw=R%3BFS%602%29rZ
---
.NET Performance Tuning with John Robbins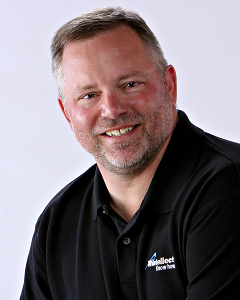 .NET is an amazing environment. It runs on everything from a small phone in your hand, to the latest touch tablet, to your company's server, to a cloud environment handling tens of thousands of transactions per second. But with that flexibility comes problems. When your applications performance slows down the issues go from "working OK" to "we are going to get fired any minute" literally overnight. You've got a performance problem with your .NET code so what the heck do you do?

In this session John Robbins will talk about the wonderful tools you have to find and fix those performance issues once and for all. There's a lot of deep thinking over performance that most developers haven't done because they don't need to do it every day. Fortunately, John's done that thinking for you so join him for this session and learn to tackle .NET performance problems. No matter if your performance problem is algorithmic or memory-based you'll see how to deal with those issues once and for all.
---
Register to attend the webinar and you'll be entered to win a Wintellect virtual training course (a $499 value). The winner will be announced during the webinar. You must be present to win.
The LIDNUG and Wintellect series of events are sponsored by Syncfusion.
Organizer of LIDNUG & Wintellect: .Net Performance Tuning by John Robbins
All events organised by LIDNUG are online
Linked .Net Users Group.. 
The official INETA Linked .NET Group! (LIDNUG)
This group is meant to be for professionals using or interested in the Microsoft .NET technologies
Professionals that are using or interested in the Microsoft .NET technologies and the C# language in particular.

The group is for developers, architects, designers (Silverlight), managers, consultants, Visual Studio software engineers, QA and Program Managers and anyone else who is interested.
LIDNUG Home:
http://www.linkedin.com/groups?gid=43315
Unofficial LIDNUG Home:
http://www.lidnug.org
Event Recording Archives:
http://www.youtube.com/lidnug
All of LIDNUG's events are held online.