LIDNUG: Who's got their Grubby Hands on My .Net Objects with John Robbins

Friday, July 22, 2011 from 10:00 AM to 11:00 AM (PDT)
Event Details
Note: All LIDNUG meetings are conducted via Live Meeting. It is advisable not to enter via the web client, but to install the desktop client, as the web client does not support sound.
Live Meeting connection details:
https://www.livemeeting.com/cc/usergroups/join?id=2DN82Z&role=attend&pw=R-k%3F%5D7J%40P 
The Live Meeting session will be open 30 minutes prior to the event starts.
---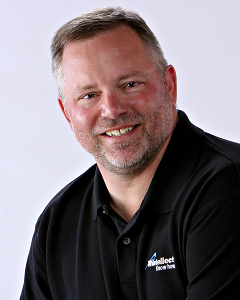 The problems in .NET all revolve around memory. As in why is my memory going up? Given that there's nothing in your day to day tools that easily tell you your reference chains, seeing who's referencing your objects makes debugging extremely hard.
In this demo only session, John Robbins works through the different techniques for figuring out exactly who and what is holding onto your .NET objects. You'll see everything from hard core tools such as WinDBG and SOS, to interesting commercial tools that show you the complete graph. After this session you'll have a good idea how to tackle those memory reference problems on your own and you'll experience a taste of the content John will share in his "Day of Performance" Devscovery Austin sessions coming up October 18th-20th.

---
John Robbins is a cofounder of Wintellect, where he heads up the consulting and debugging services side of the business. He also travels the world teaching his Mastering .NET Debugging and Mastering Windows Debugging courses so that developers everywhere can learn the techniques he uses to solve the nastiest software problems known to man.

As one of the world's recognized authorities on debugging, John takes an evil delight in finding and fixing impossible bugs in other people's programs. John is based in Seattle, WA, where he lives with his wife, Pam, and the world-famous debugging cats, Chloe and Gracie. In addition to being the author of the books Debugging Microsoft .NET and Windows Applications (Microsoft Press 2003), Debugging Applications (Microsoft Press, 2000), and Debugging Microsoft .NET 2.0 Applications (Microsoft Press 2006), John is a contributing editor for MSDN Magazine, where he writes the Bugslayer column.
He regularly speaks at conferences such as Devscovery, Tech-Ed, VSLive, and DevWeek. Prior to founding Wintellect, John was one of the early engineers at NuMega Technologies (now Compuware NuMega), where he played key roles in designing, developing, and acting as project manager for some of the coolest C/C++, Visual Basic, and Java developers' tools on the market. The products that he worked on include BoundsChecker (versions 3, 4, and 5), TrueTime (versions 1.0 and 1.1), TrueCoverage (version 1.0), SoftICE (version 3.24) and TrueCoverage for Device Drivers (version 1.0).
He was also the only developer at NuMega with a couch in his office. Before he stumbled into software development in his late 20's, John was a paratrooper and Green Beret in the United States Army. Since he can no longer get adrenaline highs by jumping out of airplanes in the middle of the night onto unlit, postage-stamp-size drop zones carrying full combat loads, he is very happy to still be able to get out and hike up mountains under his own power
---
LIDNUG Home: http://www.linkedin.com/groups?gid=43315
LIDNUG Unofficial site: http://www.lidnug.org
Organizer
All events organised by LIDNUG are online
Linked .Net Users Group.. 
The official INETA Linked .NET Group! (LIDNUG)
This group is meant to be for professionals using or interested in the Microsoft .NET technologies
Professionals that are using or interested in the Microsoft .NET technologies and the C# language in particular.

The group is for developers, architects, designers (Silverlight), managers, consultants, Visual Studio software engineers, QA and Program Managers and anyone else who is interested.
LIDNUG Home:
http://www.linkedin.com/groups?gid=43315
Unofficial LIDNUG Home:
http://www.lidnug.org
Event Recording Archives:
http://www.youtube.com/lidnug
All of LIDNUG's events are held online.