LIDNUG: Visual Studio Tips and Tricks, Greatest Hits by Zain Naboulsi - 7:3...
Description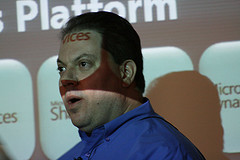 Thousands of people have attended the many Tips and Tricks sessions from Zain Naboulsi.
This session highlights the "greatest hits" from all prior sessions.
Tips for this session include the great new features from Visual Studio 2010 as well as tried and true tips from previous versions. 
Don't miss this look at the tips that can absolutely save you a great deal of time in your daily work.
---
Zain Naboulsi - Developer Evangelist, Microsoft
For over 15 years Zain has been working with the latest Microsoft technologies. He's been a consultant and trainer since 1995. He currently creates the Visual Studio Tips and Tricks series. Also, he created Online Community Evangelism; which is an effort to build communities in virtual places like LinkedIn, Facebook, and elsewhere.  He is not only a proponent of the community aspect of online environments but also is a supporter of the myriad business applications that these new mediums offer.   
Zain's efforts have been featured by eWeek, Redmond Developer News, and many others. 
He has been interviewed by Forrester Research, Gartner, and the Science Channel for his work. 
He is a frequent speaker at events in LinkedIn, Facebook, and other online venues. Zain also lectures world-wide on a variety of developer topics.
---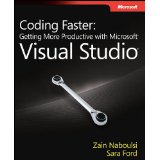 Coding Faster: Getting More Productive with Microsoft® Visual Studio®: Microsoft® Visual Studio® 2005, 2008, and 2010 (Developer) [Paperback]
http://www.amazon.com/Coding-Faster-Productive-Microsoft%C2%AE-Developer/dp/0735649928/ref=sr_1_1?ie=UTF8&s=books&qid=1303167050&sr=8-1
---
LIDNUG Home: http://www.linkedin.com/groups?gid=43315
LIDNUG Unofficial site: http://www.lidnug.org
---
Live Meeting details:
https://www.livemeeting.com/cc/usergroups/join?id=264FDB&role=attend&pw=C*zFQ%21Z%237