LIDNUG & Telerik: Fiddler in 2015 with Eric Lawrence

Thursday, June 25, 2015 from 10:00 AM to 11:30 AM (EDT)
Event Details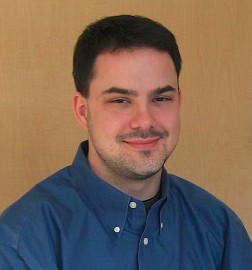 Note: please use the following link to access the session:
https://www.livemeeting.com/cc/usergroups/join?id=ZS5JCK&role=attend&pw=dQ5_%3Dk8%7CC

Fiddler is the world's most popular web debugging tool, used by developers, testers, and other web technologists worldwide.
In this talk, the creator of Fiddler will show off the very latest features of Fiddler, including WebSockets inspection, image optimization, compression analysis, extensibility, and interop with other tools. We'll explore how to optimize your sites and services for both performance and security. We'll cover running Fiddler on Linux via Mono, and how you can bring the power of Fiddler to your own .NET applications with the FiddlerCore class library.
About the presenter:
Eric Lawrence (@ericlaw) is best known as the developer of the Fiddler Web Debugger. After building websites and browsers for over a decade at Microsoft, Eric joined Telerik to develop Fiddler full-time. Now a Microsoft MVP for Internet Explorer, Eric remains passionate about building tools and providing guidance to help drive the web forward. Outside of work, he blogs at http://textslashplain.com and develops the freeware tools at http://bayden.com.
Organizer
Linked .Net Users Group
All events organised by LIDNUG are online
Linked .Net Users Group.. 
The official INETA Linked .NET Group! (LIDNUG)
This group is meant to be for professionals using or interested in the Microsoft .NET technologies
Professionals that are using or interested in the Microsoft .NET technologies and the C# language in particular.

The group is for developers, architects, designers (Silverlight), managers, consultants, Visual Studio software engineers, QA and Program Managers and anyone else who is interested.
LIDNUG Home:
http://www.linkedin.com/groups?gid=43315
Unofficial LIDNUG Home:
http://www.lidnug.org
Event Recording Archives:
http://www.youtube.com/lidnug
All of LIDNUG's events are held online.
LIDNUG & Telerik: Fiddler in 2015 with Eric Lawrence