LIDNUG: Scaling ASP.NET websites from thousands to millions by Omar Al Zabi...
Description
Attend this event via Live Meeting:
URL: https://www.livemeeting.com/cc/usergroups/join?id=4PKS87&role=attend&pw=zX%21-%7DM5hw
---
Learn how I have scaled an ASP.NET AJAX Web 2.0 startup and an high volume enterprise webapp to millions of users. You will learn some advance tips like optimizing asp.net cookies, fine tuning asp.net membership stored procedures, implementing CDN, distributing content for faster parallel load, tuning asp.net pipeline for maximum performance out of commodity hardware.
About the Presenter: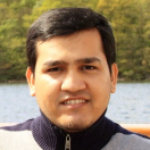 Omar is the Chief Architect of Software-As-A-Service (SaaS) Platform in BT, living in London, UK. As the name suggests, I get to do the cool stuffs at BT.
He was born in Dhaka, Bangladesh. Did his B.Sc. in Computer Science. When he was 9, Omar won the Best Competitor Award in the first Nationwide Computer Programming Contest. Media made his life complicated for a year. Omar's first startup, when he was 15, was quite successful, where he built 4 multimedia titles and sold in a CD. There was a fun app for pre-school kids to learn alphabets, rhymes, puzzles; one app for teenagers to learn Chemistry with animations, 3D illustrations and a sci-fi style user interface and one app for learning Astronomy with hundreds of videos and clips from Nasa, and one for Tourism in Bangladesh with interactive maps, nearly 400 popular attractions' photo and description. Omar had built an HTML rendering engine that could render styled text, inline image and video, using Visual Basic 5. If you know VB 5, you would recognize that as a noble-prize candidate effort.
Omar has been awarded the Microsoft Most Valuable Professional award 6 times in a row.
Blog: http://www.omaralzabir.com
Organizer of LIDNUG: Scaling ASP.NET websites from thousands to millions by Omar Al Zabir
All events organised by LIDNUG are online
Linked .Net Users Group.. 
The official INETA Linked .NET Group! (LIDNUG)
This group is meant to be for professionals using or interested in the Microsoft .NET technologies
Professionals that are using or interested in the Microsoft .NET technologies and the C# language in particular.

The group is for developers, architects, designers (Silverlight), managers, consultants, Visual Studio software engineers, QA and Program Managers and anyone else who is interested.
LIDNUG Home:
http://www.linkedin.com/groups?gid=43315
Unofficial LIDNUG Home:
http://www.lidnug.org
Event Recording Archives:
http://www.youtube.com/lidnug
All of LIDNUG's events are held online.