Description
Live Meeting Details:
Please use the following link in order to access this session. Note, the link will be valid 30 minutes prior to session start.
---

Join Jeffrey for a free 30 minute Devscovery webinar as he gives you a preview of his Thread Synchronization sessions.
In the webinar, he'll go into the mindset you should have when thinking about thread synchronization and delve into volatile memory access.
This webinar will provide you with a glimpse of the deep dive content you will receive at Devscovery Austin coming up October 18th-20th 2011.
---
Jeffrey Richter is a cofounder of Wintellect—a training, debugging, and consulting firm dedicated to helping

companies build better software faster. He is the author of several well-known programming books on Windows and the Microsoft .NET Framework, including CLR via C#.
Jeffrey is a contributing editor and columnist for MSDN Magazine and a popular speaker at industry conferences, such as VSLive! and Tech*Ed.
---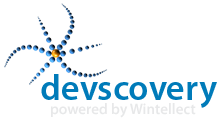 If you are an intermediate or advanced developer looking for an inside, under-the-hood tour of the latest .NET technologies, then plan to join Wintellect's Jeffrey Richter, Jeff Prosise, and John Robbins for three days of intense .NET content for only $900. Get more training bang for your buck as Devscovery is the only specialized .NET conference for under $1,000!
Microsoft turns to our Devscovery experts to train their developers and teams on their technologies across the world. Enjoy exclusive access to these industry insiders where you will receive a VIP tour of the latest bleeding edge technologies that matter to you including HTML5, Silverlight, Azure, WPF, Windows Phone 7, .NET Debugging, .NET Performance Tuning, ASP.NET MVC, VS2010, and much more!
---
LIDNUG Home: http://www.linkedin.com/groups?gid=43315
LIDNUG Unofficial site: http://www.lidnug.org