LIDNUG & DevelopMentor: Practical HTML5 with Maurice de Beijer

Wednesday, October 16, 2013 from 10:00 AM to 11:30 AM (PDT)
Event Details
Practical HTML5
At the moment HTML5 is one of the hyped technologies. All we need to do is start using HTML5 and everything will just work exactly as we expect in each browser. And so the fairy tale continues.
As everyone who has developed a web application knows, the truth is not quite that simple. Even if every browser vendor would implement all features from the assorted HTML5 specifications today it would still take quite some time before all users have upgraded their browsers. Even today you can expect about 10% of your traffic to be from Internet Explorer 8, a browser we would hardly consider HTML5 compatible.  And to make matters worse the browser vendors are far from perfect either.
Does this mean we shouldn't use HTML5 features? No it doesn't!
It does however mean you have to cater for browsers that don't support features. In this session Maurice de Beijer will cherry pick those HTML5 features that you can use and he will show you which features should be avoided.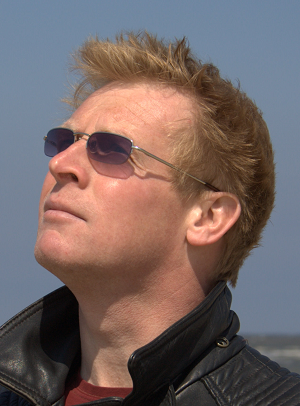 Maurice de Beijer is an independent software consultant and trainer specializing in  HTML5, REST, JavaScript,  
ASP.NET
MVC, WF4 and WCF,. For DevelopMentor he currently teaches Essential HTML5, Essential  jQuery, Modern Web Development, Essential
ASP.NET
MVC, Essential Windows Workflow Foundation, Essential Windows Communication Foundation and Essential .NET for C# Developers courses. He is also the lead author responsible for developing the new Essential Windows Workflow Foundation 4 course material covering .NET 4 as wel as the Essential REST and Modern Web Development courses. He has been awarded the yearly Microsoft Most Valuable Professional award since 2005. Maurice also records a regular podcast for the Dutch DotNed user group.  Maurice has a blog at http://msmvps.com/blogs/theproblemsolver. Maurice can be reached through his website www.TheProblemSolver.nl or by emailing him at Maurice.de.Beijer@
gmail.com
Organizer
All events organised by LIDNUG are online
Linked .Net Users Group.. 
The official INETA Linked .NET Group! (LIDNUG)
This group is meant to be for professionals using or interested in the Microsoft .NET technologies
Professionals that are using or interested in the Microsoft .NET technologies and the C# language in particular.

The group is for developers, architects, designers (Silverlight), managers, consultants, Visual Studio software engineers, QA and Program Managers and anyone else who is interested.
LIDNUG Home:
http://www.linkedin.com/groups?gid=43315
Unofficial LIDNUG Home:
http://www.lidnug.org
Event Recording Archives:
http://www.youtube.com/lidnug
All of LIDNUG's events are held online.