Description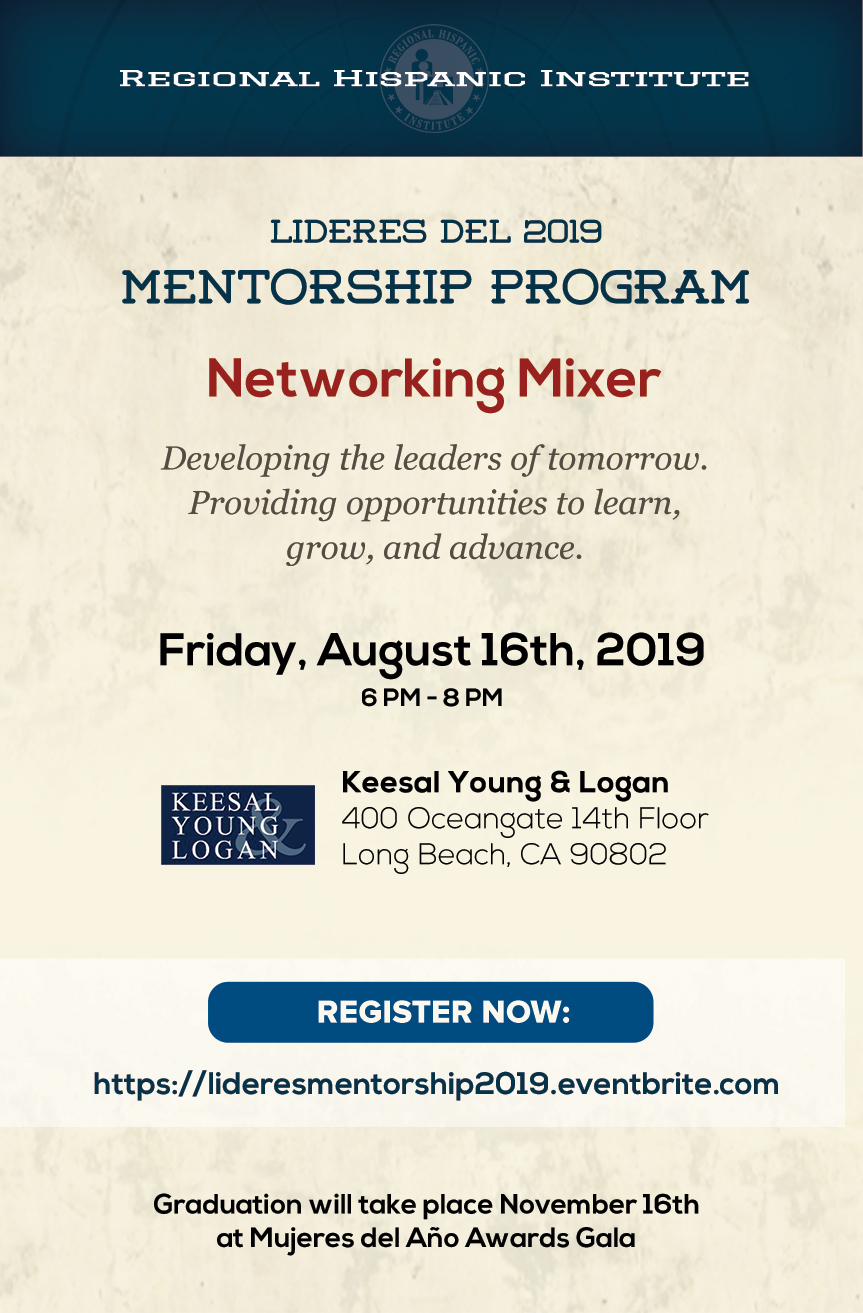 The Regional Hispanic Institute (RHI) is a non-profit organization devoted to the achievement and development of young minority leaders. The RHI's mission is to foster great mentoring and internship relationships between students and professionals.
The Regional Hispanic Institute Youth Council was created for university students that have been previously participated in the Lideres Mentorship Program. The will maximize their influence as leaders in the Southern California region.
The RHI is focused on forging stronger connections and linking young leaders with high-ranking officials in a wide-variety of business fields. Students and recent graduates serve on the Regional Hispanic Institute Youth Council for two years with the option to continue every two years. Each student receives a stipend for the volunteering hours.
We seek to develop future generations of professionals, corporate executives, and community leaders. We focus in making stronger connections and linking young leaders with high-ranking officers in a wide-variety of business fields.
The "Lideres" Mentorship Program consists of:
Kick-Off | Lideres Mentorship Matchmaking
One Job Shadow day
Two additional meetings via Phone, email or one on one.
Graduation (Must be present)
Lideres Matchmaking Session - Friday, August, 16th, 2019
(The Chart Room, CSULB)
Lideres Graduation Mixer - Saturday, November 16th, 2019
Mentor Requirements
Mentors are requested to have at least five years of management experience and must have demonstrated success in their respective industries. It is helpful to have participated in various levels of upper management, including: managers, directors, Vice Presidents, CEO's, CFO's, COO's, or Presidents. Entrepreneurs are encouraged to be mentors as well.
Mentee Requirements
The requirements for a student to participate in this program are to:
Be enrolled as either a Business major or a Business minor
Seniors are encouraged to apply
Be a member of one of the CBA student organizations
Have a LinkedIn profile
These requirements assure that students have a fundamental level of knowledge to help them be effective as interns and to benefit as much as possible from the experience. Business majors are encouraged to participate in the mentorship program.