Boston Talks: Quick Tips on Starting, Funding and Scaling your Life Sciences Startup
About this event
Hear a tech transfer officer of a prominent Boston-area university discuss the ins and outs of licensing university technology and exploiting it.
How much of a role should the investor (usually a university post-doc or professor) have in the enterprise?
What role does the university expect on an ongoing basis?
What support should the startup expect, and how does that change over time?
What problems typically crop up, that could be avoided with prudent planning?
GUEST: Lesley Millar-Nicholson
Lesley Millar-Nicholson has been the Director of MIT's Technology Licensing Office (TLO) since July 2016, and from September 2019 she also assumed responsibility as Director of Catalysts in the newly formed MIT Office of Strategic Alliances and Technology Transfer (OSATT). As TLO Director, she leads a team managing MIT's intellectual assets and technology transfer process. As Director of Catalysts, Lesley leads a small team of Catalysts who work closely with faculty on corporate and other complex research funding and capacity building opportunities. Lesley is a former president of the Board of Governors of Certified Licensing Professionals Inc, (CLP Inc.), a former member of the Board of Directors of the Licensing Executive Society (LES), and sits on the Board of Cambridge Enterprise, UK. A native of Scotland, Lesley has a B.Ed., M.Ed, MBA, and is a Certified Licensing Professional (CLP).
HOST: Samuel M. Shafner
Samuel Shafner is a veteran VC and deal-making lawyer and startup expert. For the past twenty years, Samuel has recruited and led venture capital panels at conferences all around the world, including for the Richi Entrepreneurs program, the annual Boston tech immersion event organized by the Richi Childhood Cancer Foundation.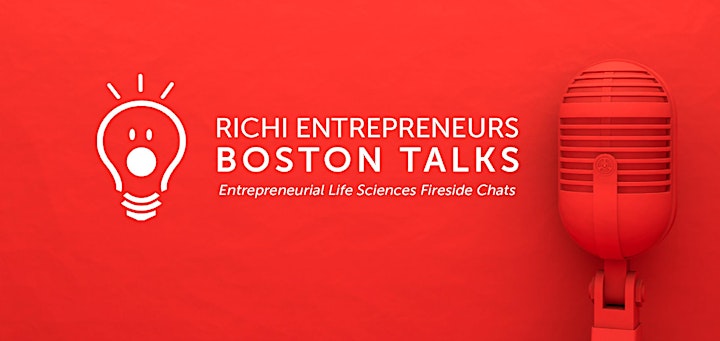 About Richi Entrepreneurs Boston Talks: These a series of free streamed fireside chats for life sciences entrepreneurs by VC partners and other experts in the largest life-science ecosystem in the world. Each chat covers one specific topic that life sciences entrepreneurs can learn to boost their business. Boston talks will be moderated by Samuel M. Shafner a veteran VC and deal-making lawyer and startup expert.
About Richi Entrepreneurs: Richi Entrepreneurs program's mission is to boost companies from around the world that have the potential to generate a substantially positive impact on society in the life sciences space. During a two-week immersion program in Boston, participants have the opportunity to connect and initiate meaningful relationships with Boston's key innovation players. Boston Talks will give real samples of the sessions and the speakers that RE participants will encounter during the program. These conversations are addressed also to entrepreneurs interested to learn more from the Boston entrepreneurial life sciences ecosystem, independently if they will be future participants of it.
About Richi Foundation: The Richi Childhood Cancer Foundation is a 501c3 non-profit committed to ensure that all children and adolescents who suffer from cancer have the best prognosis and quality of life. Through our initatives, Richi Entrepreneurs and Richi Innovation Camp, we can build awareness for the Richi Foundation and provide an opportunity for our community to engage with us directly. Both initiatives focus on cultivation change makers while adding value to society beyond our cause and building empathy for our mission.
All the proceeds from Richi Initiatives go to support the Richi Foundation's mission.
Organizer of Licensing LS Technology from Boston-area Universities